James Allison joining Mercedes as technical director
Highly-rated engineer will become technical director on March 1
By James Galloway
Last Updated: 16/02/17 2:49pm
Mercedes have signed James Allison as their new technical director.
The highly-rated Englishman, who left Ferrari last summer, will start work at F1's world champions on March 1.
Although taking on the newly-created role of technical director, Allison effectively replaces former executive director (technical) Paddy Lowe, who was placed on gardening leave in January ahead of an expected switch to Williams.
Allison will head up Mercedes' technical department and report to team chief Toto Wolff.
"I am very excited to be getting back to work after this time away from the sport," said Allison, who left Ferrari last July.
"It's a massive privilege to be given the trust of a position in a team that has done so spectacularly well in the past three seasons. I am really looking forward to playing my part in helping Mercedes go from strength to strength in the coming years."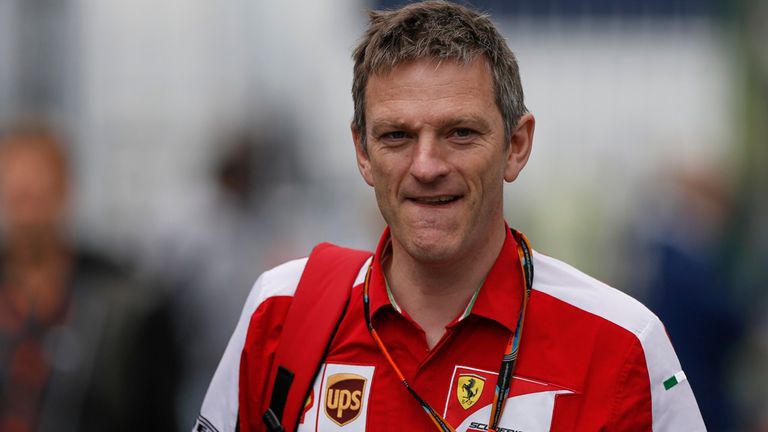 Allison is one of F1's most well-regarded technical figures and was part of title-winning teams during his first stint at Ferrari in the early 2000s and then with Renault in 2005 and 2006.
"I am delighted to welcome James to Mercedes and very much looking forward to working with him," said Wolff.
"Our technical team is extremely skilled at every level and at the top of its game after delivering three world championships in a row. It wasn't an easy task to find the right personality who can strengthen our experienced group of engineers, give our talented young team members the space to develop and also bring his own vision to this role.
When do the 2017 F1 cars launch?
"James is a sharp engineer; I think we have found the perfect guy and the right fit with our senior leaders."
Allison will head up a technical team at Brackley which includes Aldo Costa (engineering director), Mark Ellis (performance director), Rob Thomas (chief operating officer) and Geoff Willis (technology director) ahead of a 2017 season in which aerodynamic performance is set to be a key battle ground between teams following an overhaul of regulations.
Lowe, who had been at Mercedes since 2013, is expected to complete a switch to Williams but no move has yet been officially announced.
Mercedes will launch their new W08 car at Silverstone on February 23 with Lewis Hamilton joined in the team's line-up by Valtteri Bottas in the wake of world champion Nico Rosberg's retirement.