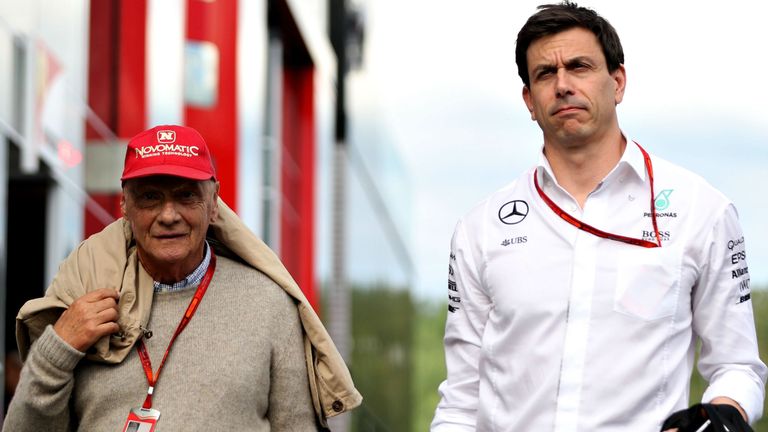 Toto Wolff and Niki Lauda have signed new deals with Mercedes to extend their successful partnership for at least another four years.
The renewed contracts take managing partner Wolff and non-executive chairman Lauda through to the end of the current commercial agreement with Formula One Management in 2020.
Wolff, who retains his 30 per cent stake in the team, joined Mercedes from Williams in 2013 and has overseen their rise to dominance, the team having won the drivers' and constructors' titles in each of the last three years.
Lauda's relationship with Mercedes started in late 2012 and he has been in his current role, which also includes a 10 per cent stake in the team, since 2013.
Daimler AG retain their 60 per cent majority stake in Mercedes, and their chief executive Dieter Zetsche said: "It's great news that Toto and Niki have extended their agreements.
"In 2013, we restructured the management of the team with the clear goal of improving our performance. Since then, however, the results have exceeded our expectations.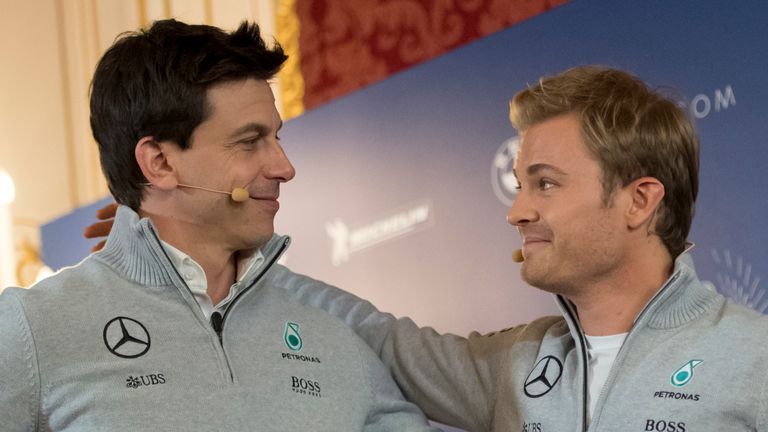 "A key factor in this success has been the combination of Toto's entrepreneurial skills and Niki's experience. Their renewed commitment gives our programme important continuity for the next four years."
Wolff paid tribute to the rest of the Brackley-based team, saying: "Winning is never down to single individuals - it is about the right group of people coming together, aligning themselves with a common objective and then combining their talents to achieve that target.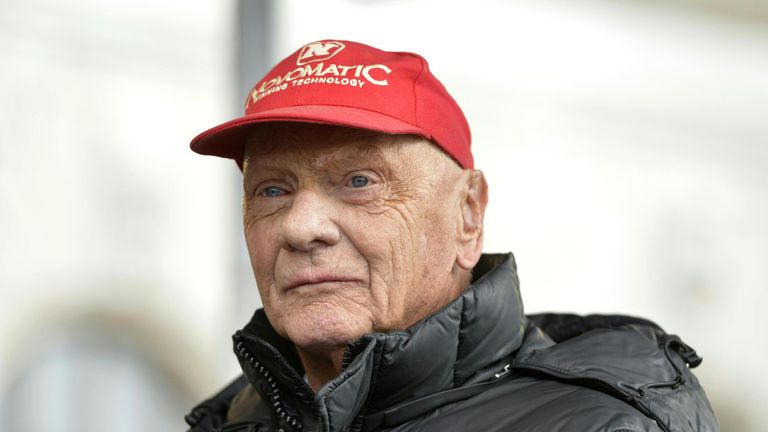 "Each day I come to the factory, I am humbled to have the privilege of representing this inspiring group of people."
And Lauda said: "The last few years have been some of the most enjoyable I have had in Formula One.
"Toto and I formed a perfect partnership at Mercedes and we have a great team on every level that has delivered results. I must thank Dieter and the other members of the board of Daimler AG for renewing their confidence in us."