Shark fins spoil 2017 F1 car designs, says Red Bull's Christian Horner
Red Bull's Horner hopes teams agree to outlaw them for 2018
By James Galloway in Barcelona
Last Updated: 17/03/17 12:04pm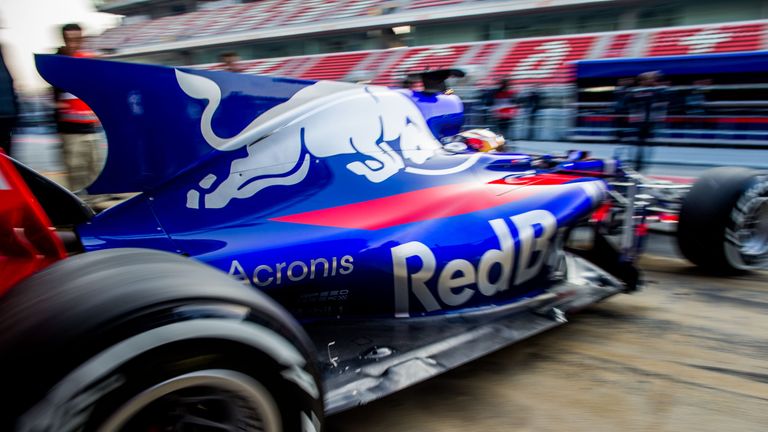 Red Bull chief Christian Horner believes the reappearance of shark fin engine covers on F1 cars lets the otherwise "fantastic" 2017 designs down.
F1's rulemakers deliberately set out to make the 2017 cars more aggressive and attractive for fans, with initial verdicts on the new-look challengers generally proving positive.
However, the return of shark fin-shaped engine covers, designed to help channel air flow to the rear wing, after several years have split opinion with all 10 teams having now run them in testing.
F1 2017: The new cars revealed
Horner says Red Bull tried to get teams to agree to ban them in meetings last year, but were voted down by the "majority" of their rivals.
"I think the cars look fantastic, the only thing that lets them down is the shark fins," he said at Barcelona testing.
"It's something we raised at the Formula 1 Strategy [Group] meeting last year to ask that all teams remove them because it is a pretty marginal performance gain they offer.
"In the interests of aesthetics, it was requested they be removed. That went to the F1 Commission and unfortunately it was immediately rejected by the majority of teams."
Although Red Bull's RB13 includes the same feature, Horner hopes teams will agree to cut off that design avenue in the regulations for 2018.
"Hopefully it's something that can be addressed for next year because the cars look great, it's just a shame this shark fin has crept in through another loophole in the regulations," he added.
Tipped as the team most likely to challenge Mercedes' dominance of F1, Red Bull were at the centre of a winter query to the FIA from Ferrari over the use of hydraulically-activated suspension systems.
The threat of protests against such systems at the season-opening Australian GP have been mooted, but Horner says the FIA has repeatedly given the green light to Red Bull's designs.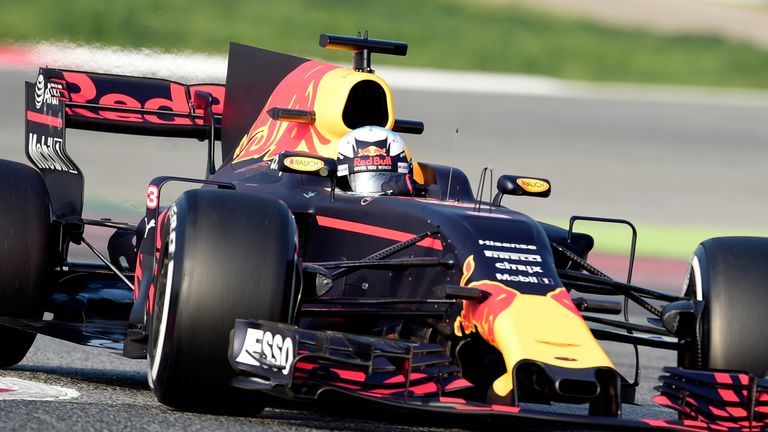 "It's a question of interpretation and the FIA appears happy with the way we've interpreted the rules," said Horner.
"If anybody has a problem with that they have the right to protest and then the stewards will look at it.
"But we can only go on the advice we receive from the governing body - this isn't a new subject, it's something that has gone on for some time - and certainly all the feedback we've had there's been no issue."