F1 2017 cars in a different speed league, says Jolyon Palmer
Renault's Palmer impressed by speeds through high-speed corners
By James Galloway in Barcelona
Last Updated: 17/03/17 12:06pm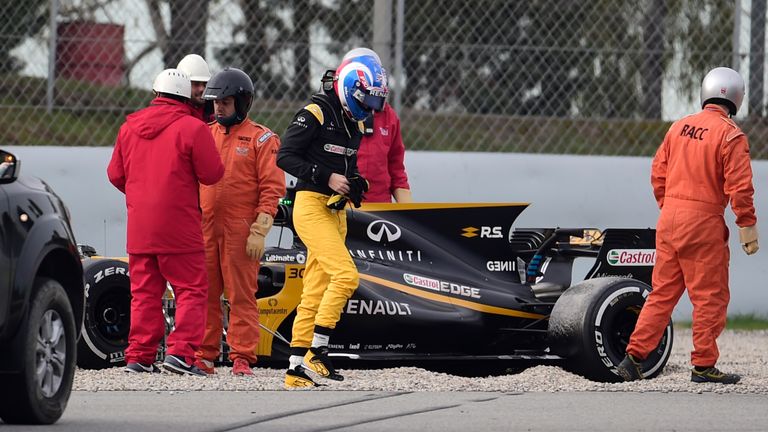 The performance of 2017's new F1 cars in fast corners is in a "different league" compared to last year, according to Renault's Jolyon Palmer.
F1 has ushered in a new dawn this week with new-look cars which are already several seconds quicker than their predecessors.
Pacesetters Mercedes have lapped the Circuit de Catalunya in the fastest times seen since 2009, with the majority of teams already under last year's winter testing benchmark.
The fastest laps of F1 Testing
Palmer, who has completed around 100 laps in the new Renault so far, is impressed by the increase in cornering speeds at one of F1's most demanding circuits.
"The aero that we've got now is a different league to last year, way more than I've ever driven with," the British driver told reporters.
"The low-speed, to be honest the feeling is quite different in the car with the wider tyres and the wider track cars, but the performance isn't so different. But the high speed is a big step."
In addition to significant increases in downforce, Pirelli has produced tyres with the aim of reducing degradation levels so that drivers can push harder through a stint.
Asked about tyre wear, Palmer said: "You can keep pushing flat out and keep pushing flat out later. So the degradation is like nothing."
WATCH: Ross Brawn on the future of F1
Palmer's Renault team have set the target of finishing fifth in this year's Constructors' Championship and the Enstone team have made a steady start to the winter testing programme.
The Englishman recovered from beaching his car in the Turn Three gravel trap to end Wednesday's morning session in third place on the timesheet before handing over to new team-mate Nico Hulkenberg.
"We've made some really good progress in terms of the set-up," said Palmer, who added that Renault had made "good gains" with their engine over the winter.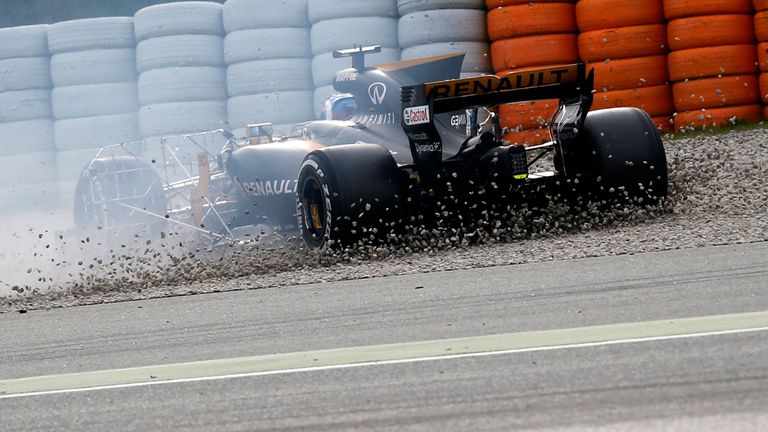 "Sadly, I've done two half days so far with another half day in the wet [tyre test] tomorrow, but 51 laps today is OK.
"Yesterday was a bit compromised, but every time we are in the car we're learning and it's showing a bit on performance as well."