F1 in 2017: What is the pecking order after Winter Testing?
Placing the pieces in F1 2017's early order heading into the racing season after an intriguing fortnight of winter testing
By Matt Morlidge, James Galloway and Pete Gill
Last Updated: 11/03/17 4:58pm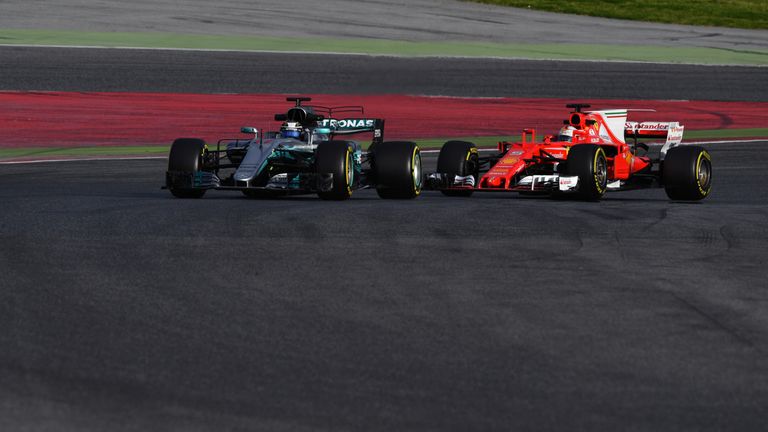 Which of F1's 'big three' is ahead?
Mercedes
Major regulation change usually hits reigning champions the hardest, but while it doesn't appear Mercedes have experienced the pitfalls of some of their title-holding predecessors, it's not certain they head to Melbourne as 2017's initial fastest outfit.
Lewis Hamilton: Ferrari pace 'spectacular'
The team and their drivers appear genuinely unclear about whether it's them or Ferrari who are ahead, with Lewis Hamilton's describing their Italian rivals' winter speed as "spectacular" after the new SF70-H set Barcelona's outright testing pace. He also believes Ferrari are keeping extra in reserve - although recent winters tell us that Mercedes, who usually run their cars more fat with fuel in testing, undoubtedly are too. It would be remiss of them not too.
What is for certain is that the world champions can't be any more prepared: their haul of 1,096 laps was over 100 more than anyone else and Hamilton and Valtteri Bottas already completed race simulations at Test One. The W08 may not quite be in its set-up sweet spot yet, but it's still there or thereabouts with Ferrari. Just which one will start F1 2017 ahead?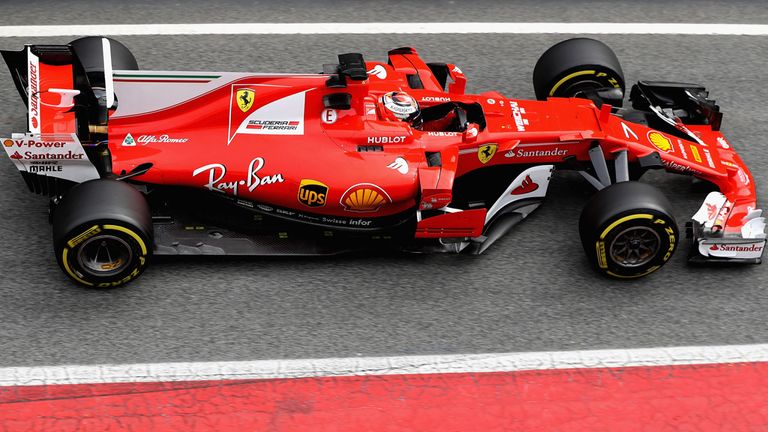 Ferrari
"I think Ferrari must be the favourites," said Lewis Hamilton. "We are definitely not confident that we are in front." Mind games? Maybe. Are the Scuderia worrying Mercedes more than Red Bull right now? Definitely.
Are Ferrari really favourites?
Securing the fastest times on all four tyre compounds in testing certainly doesn't guarantee success - Ferrari were quickest in 2016 before a winless year, remember - but Kimi Raikkonen's 1:18.634 was too quick to ignore, some 0.7s faster than any other team managed. A Day Two crash and a Day Four glitch weren't ideal, but no team came through the two weeks' unscathed and the SF70-H was otherwise reliable and impressive.
Of course, the real test comes at the Australian GP - but 2017 already looks promising for a team so desperate to both end Mercedes' streak, and their own nine-year constructors' title drought.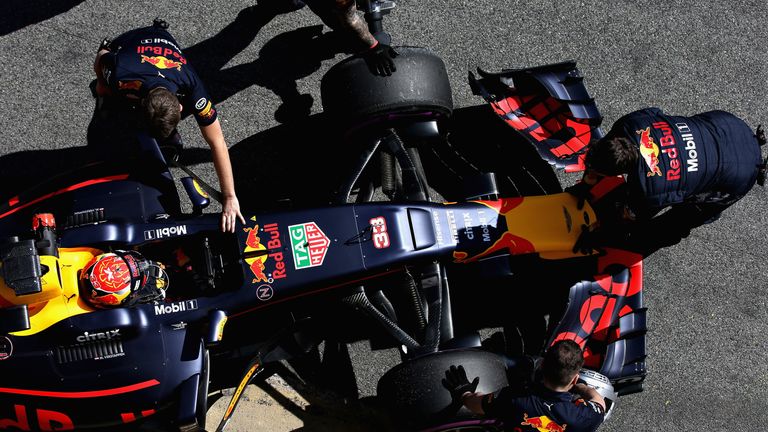 Red Bull
Early feelings that F1 2017 hasn't yet seen the best of Red Bull heightened at the final test with the RB13 showing flashes of promise, but not delivering the same eye-catching times as either Ferrari or Mercedes.
Daniel Ricciardo's admission on the penultimate day that the team "not quite at their level at the moment" appears accurate when taking both short and long run times into account, although team-mate Max Verstappen's lap times on the soft tyre on the final day were rather more encouraging.
Fastest lap per team
| | | | | |
| --- | --- | --- | --- | --- |
| Team | Driver | Date | Tyre | Time |
| Ferrari | Kimi Raikkonen | Day Eight | Supersofts | 1:18.634 |
| Mercedes | Valtteri Bottas | Day Six | Supersofts | 1:19.310 |
| Williams | Felipe Massa | Day Six | Ultrasofts | 1:19.420 |
| Red Bull | Max Verstappen | Day Eight | Supersofts | 1:19.438 |
| Toro Rosso | Carlos Sainz | Day Eight | Ultrasofts | 1:19.837 |
| Renault | Nico Hulkenberg | Day Eight | Ultrasofts | 1:19.885 |
| Force India | Sergio Perez | Day Eight | Ultrasofts | 1:20.116 |
| Haas | Kevin Magnussen | Day Seven | Ultrasofts | 1:20.504 |
| McLaren | Stoffel Vandoorne | Day Seven | Ultrasofts | 1:21.348 |
| Sauber | Marcus Ericsson | Day Eight | Supersofts | 1:21.670 |
Fixes for Renault's winter engine glitches, and the expectation that Adrian Newey's Melbourne-spec aero package will add a layer of complexity to the RB13, should help them close that gap and, tellingly, both drivers have expressed confidence that Red Bull will reach Mercedes and Ferrari's levels as the season wears on. But, for a team who are targeting a return to title contention this year, how soon will that be?
F1 2017's squeezed middle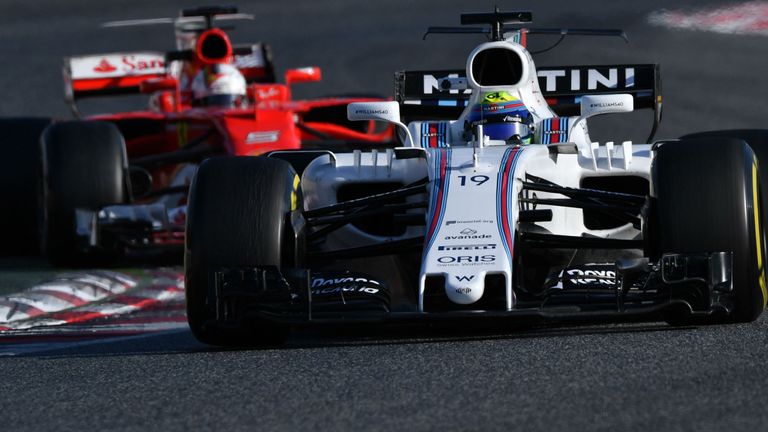 Williams
At the head of a densely-packed midfield to be the best of the rest behind the 'big three'? A difficult first test for Williams was followed by a trouble-free second in which the FW40 ran long and ran fast - topping the timesheets on Wednesday. Impressively, the team also managed to complete the two weeks using just one engine - although they did sit out the final day of the first test.
Who went fastest and furthest in Testing?
That was as a result of a crash for Lance Stroll, one of three off-track excursions for the rookie on his debut, but the teenager progressed well in Test Two, completing a full race distance on the penultimate morning although he failed to put together his flying lap on the final day. And for the team as a whole, more good news could be imminent: An announcement confirming Paddy Lowe's arrival is expected as early as this coming week.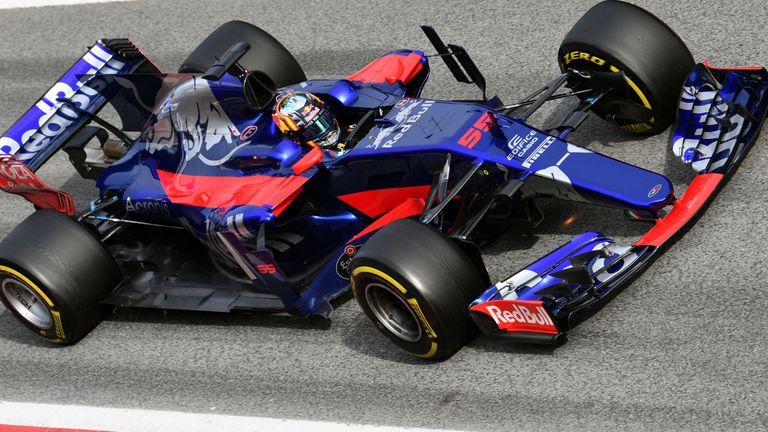 Toro Rosso
Completing more than twice as many laps in the second test as they managed in a trouble-hit first week, Toro Rosso finished winter testing in good shape. "The STR12 is a fast and competitive car," concluded team boss Franz Tost before accepting that unreliability remained a "weak point". Like all the Renault-powered teams, Toro Rosso's immediate prospects for the start of 2017 will greatly depend on the upgraded engine due to be delivered for Australia.
Pace-wise, the STR12 looks promising. Carlos Sainz's lap of 1:19.837 on the final day put the team fifth in the charts for fastest times but probably only with the car at its absolute optimum: the STR12 appeared to run out of fuel on its in-lap, requiring a few helping hands down the pitlane to make it back to base.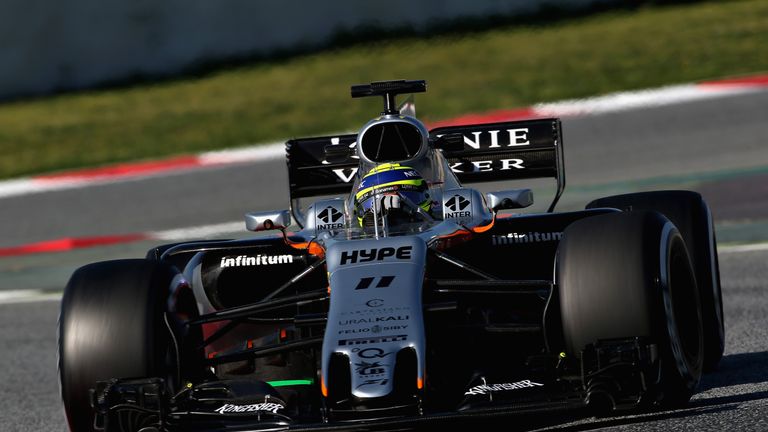 Force India
In contrast to Toro Rosso, a smooth Week One for Force India was followed by a tricky Week Two in which they fell back a couple of places in the perceived pecking order. Their Mercedes engine, of course, isn't a problem, nor their driver line-up; the test ended with less than a tenth between Esteban Ocon and Sergio Perez for their individual fastest laps.
But is all entirely well with the car? Perhaps not: the talk in the paddock was of a car that was overweight and overly sensitive. Plenty of work still to do.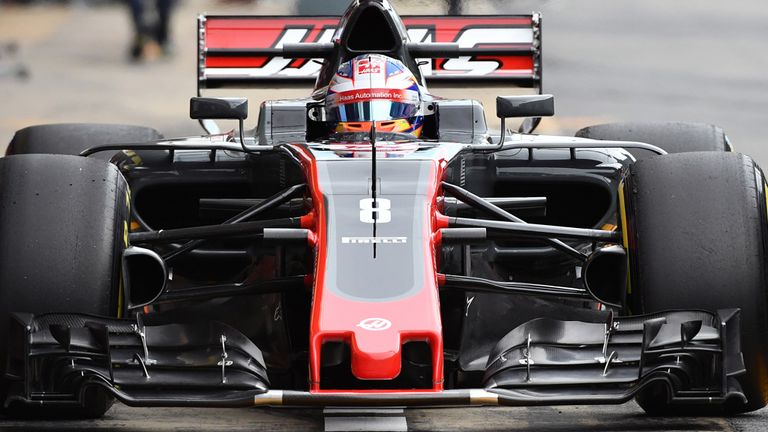 Haas
An encouraging few weeks. Though low-speed corners, and that long-time braking bugbear, still seem to be a problem for Haas with Romain Grosjean pulling up twice on the final day, the American team also look to have an impressive midfield car for the second year running. While Toro Rosso, Renault and Force India revealed at least part of their 2017 pace with quick laps on Friday, it would be unwise to presume Haas couldn't have managed more than Kevin Magnussen's 1:20.504. That Ferrari engine, meanwhile, once again looks reliable.
"A lot of people promised us that the second year is going to be harder than the first one," said Gunther Steiner. Haas are desperate to prove them wrong - and Australian GP upgrades to solve those sensor issues will help.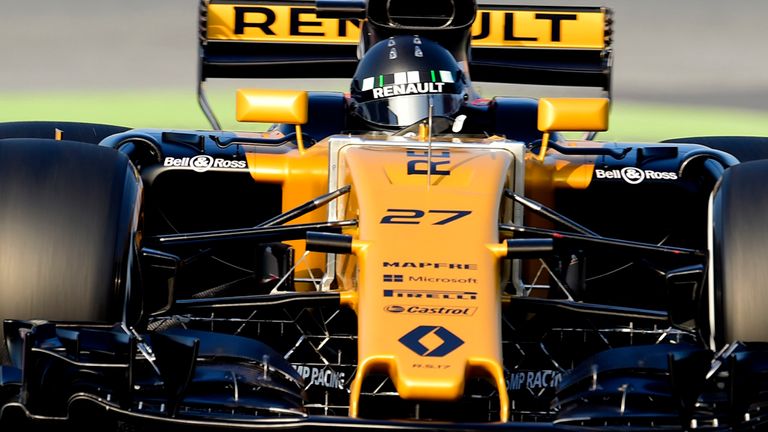 Renault
The good news is that Renault's second year back as team owners looks set to prove rather more fruitful than the first. With both drivers happy with the car's general handling, solving reliability problems with their power unit, and principally the energy recovery system, are the pressing concerns for both the Enstone works team and customer Red Bull squads before Melbourne.
While seemingly ahead of McLaren and Sauber, the RS17 is not currently at the head of the tightly-backed midfield queue to pick up the immediate points positions which are left vacant behind the top three teams.
And is it McLaren or Sauber at the back?
McLaren
It continues to go from very bad to even worse for McLaren-Honda. After the pre-season proclamations of progress and the talk of using a clean slate of regulations to once again challenge the elite, Test Two somehow managed to exceed the expectations set by the first week. And in the most disastrous manner.
Their best time of the week was a 1:21.348 from Stoffel Vandoorne, but looking at the timesheets doesn't do their 2017 struggles justice. They completed 159 laps less than any other team, but even that doesn't fully explain their current malaise. It is upon realising that their longest stint of the week - a paltry 11 laps - would only get the MCL32 roughly through a sixth of the Australian GP that you get a picture of just how far behind McLaren are. While their midfield rivals - it's far too early to start thinking about the top three - were comfortably completing race distances and more, McLaren were making the recovery truck an all-too-frequent visitor in the pits.
Most laps completed per team
| | |
| --- | --- |
| Team | Laps |
| Mercedes | 1,096 |
| Ferrari | 956 |
| Williams | 800 |
| Sauber | 788 |
| Force India | 785 |
| Haas | 715 |
| Red Bull | 684 |
| Renault | 597 |
| Toro Rosso | 584 |
| McLaren | 425 |
Fernando Alonso put the blame solely on Honda's power unit, and that was before the MCL32 crawled to a halt on four different occasions over the final two days of pre-season testing. What's more, McLaren are believed to have made more engine changes over the two weeks than will be permitted over the duration of an entire season without penalty. "We have problems, clearly we have problems...but 'crisis' is a bit strong," insisted executive director Zak Brown. We'd hate to see a crisis if that's the case…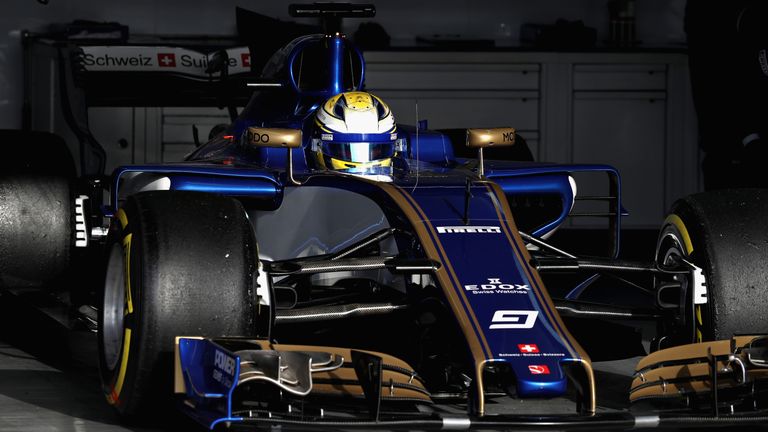 Sauber
Another long season surely awaits. Sauber were reliable in Barcelona but also consistently slow. If they are off the bottom it's only because McLaren have hit rock bottom with Honda. "The car has more potential which we haven't unlocked yet," Marcus Ericsson told Sky Sports before admitting Sauber were probably ninth out of 10 in the pecking order.
Running a year-old Ferrari engine may be a bigger handicap than previously thought given the year-on-year advances made at Mercedes, Renault and Ferrari with their 2017 unit.
Watch the start of the 2017 F1 season live only on Sky Sports F1 - and in Ultra HD for the first time! Don't miss the Australian GP from March 24-26, with full coverage across TV and the Sky Sports Digital platforms. Get Sky F1 for the new season!