Toto Wolff says Ferrari and Red Bull have closed gap to Mercedes
Silver Arrows managing expectations following regulation changes
By Jonathan Green
Last Updated: 21/03/17 7:08am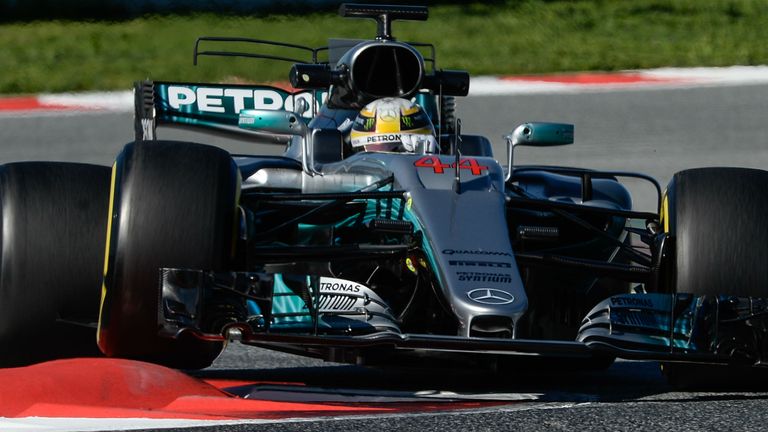 Toto Wolff concedes Mercedes' gap to the rest of the field appears to have shrunk ahead of the new Formula 1 season getting underway in Australia.
The Silver Arrows have dominated the sport since 2014, winning six world championships, but it is unclear whether they head to Albert Park with the fastest car this year.
While Mercedes completed over 100 laps more than anyone else during Winter Testing, Ferrari posted the best lap in Barcelona. The greater focus on aerodynamics in 2017 also makes Red Bull strong contenders.
Wolff admits the overhaul of regulations means the world champions are managing expectations and face a challenge to retain their titles.
"What we've seen from Barcelona is that the margins at the front of the field have shrunk," Wolff said.
"We'll see how that pans out in Melbourne, because we still don't know about the fuel loads, weights or power settings of the other cars. As the old saying goes, it is when the flag drops that the bull**** really stops.
"There is an art to managing expectations. You must not set them too low - but you must also keep them under control. With new regulations, everyone starts with zero points. It provides opportunities as well as risks for every team on the grid.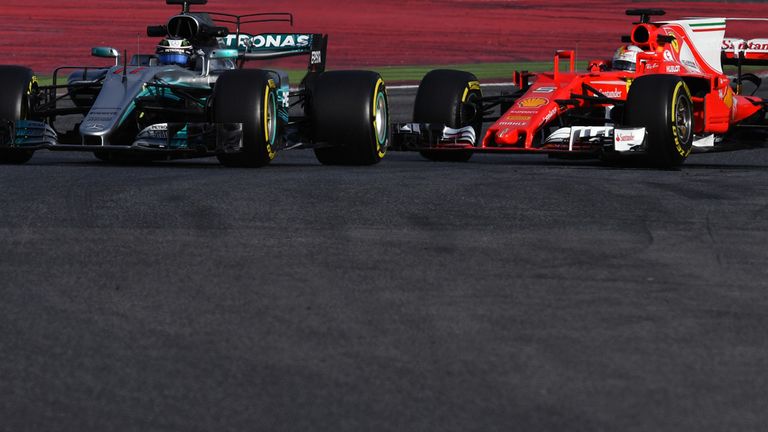 "You only need to look back to 2009 to see how unpredictable Formula 1 can be, with Brawn winning the Championship after being on the brink of extinction.
"We enter 2017 with that mindset. We take every one of our rivals seriously and respect every team's ability to find that magic bullet. They are all full of very clever people - the best in the world in their fields.
"We have done the best job we possibly could over the winter and, if we are not the fastest in Melbourne, then it's about finding out why and what needs to be done to get us back to that top spot.
"It's a challenge we will take on with great motivation and energy. Setbacks can provide a long-term opportunity because you constantly need to improve yourself."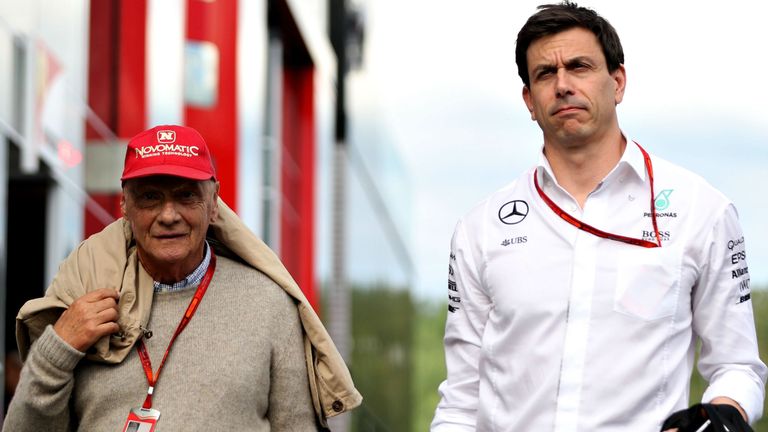 Lewis Hamilton is looking to become the first Brit to win four drivers' championships and will be partnered by Valtteri Bottas in 2017 following Nico Rosberg's retirement.
Wolff is confident the pair are ready to embrace the challenge brought by the sport's new faster, aggressive cars.
"Lewis and Valtteri are in a great place. They have a respectful and friendly relationship from what we've seen in our team briefings so far," he added.
"It's an exciting time for them because these new cars are a real physical challenge. Both felt from testing that the G-Forces are enormous and they are embracing the new challenge of F1 2017.
"The target with these new regulations was to make this generation of F1 cars the quickest in the history of the sport. And looking at the results from testing, we're well on the way to achieving that. It's something that's never been done before and that's a radical change. We've even made them look more spectacular.
"Having spoken to the drivers, these machines are violent - just like Formula 1 cars should be. I have been out on track watching them and, next to the previous generation of cars, these are properly spectacular cars. From a fan perspective - and a part of me will always be a fan - it really is something special."
Watch the Australian GP, the first race of the 2017 Formula 1 season, live only on Sky Sports F1 this weekend and in incredible Ultra HD for the first time! The race begins at 6am on Sunday. Check out all the ways to watch F1 with Sky Sports - including a NOW TV day pass for £6.99!