Chinese GP talking points: Just how bad will it be for McLaren-Honda?
Will we have a two-team title battle? Can Red Bull enter the fray? Will McLaren's woes continue? And how will Alonso react if they do?
By Simeon Gholam, Jonathan Green and Pete Gill
Last Updated: 05/04/17 4:06pm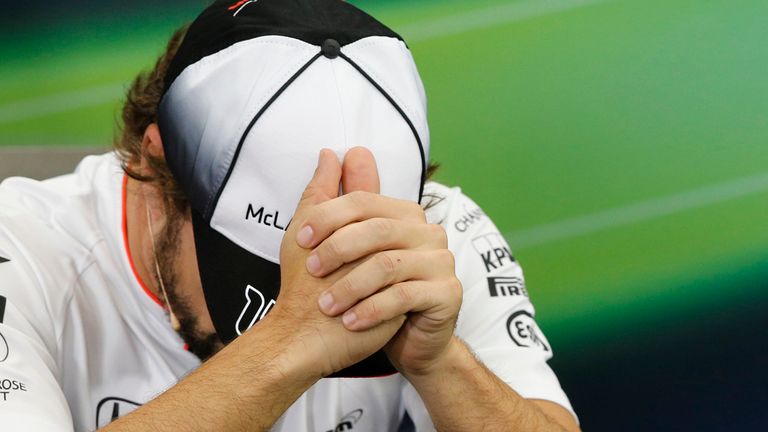 What happens if it goes from bad to even worse for McLaren?
"In normal conditions on a normal circuit we should be last and second last".
Those were the astonishingly-frank words of Fernando Alonso after performing above expectation to run in the points for most of the race in Australia, before being forced to retire late on after yet another car failure.
McLaren team-mate Stoffel Vandoorne, meanwhile, was the last driver to get across the finish line at Albert Park.
And yes, it could get even worse this weekend in China for McLaren, so much so that the travails of the 20-time world champions and their two-time world champion driver could overshadow the welcome and riveting spectacle of a two-car battle at the front.
Australia was bad for McLaren. But China could be so much worse. There will be no hiding place if, as feared and predicted, all the available deployment from the underpowered Honda runs out midway along the backstraight. "Long straights will likely expose the weaknesses in our package," says McLaren boss Eric Boullier. If so, Vandoorne and Alonso will be almost-literal sitting ducks.
And then what?
"Fernando might not do the whole year. He's frustrated like hell," suggested Mark Webber. "I understand his patience is already waning quickly," confirmed Sky F1's Martin Brundle in his post-race column.
From bad to worse to where?
Chinese Grand Prix TV times
| | | |
| --- | --- | --- |
| Session | On air build-up | Session start |
| Practice One | 2.45am | 3am |
| Practice Two | 6.45am | 7am |
| Practice Three | 4.45am | 5am |
| Qualifying | 7am | 8am |
| Race | 5.30am | 7am |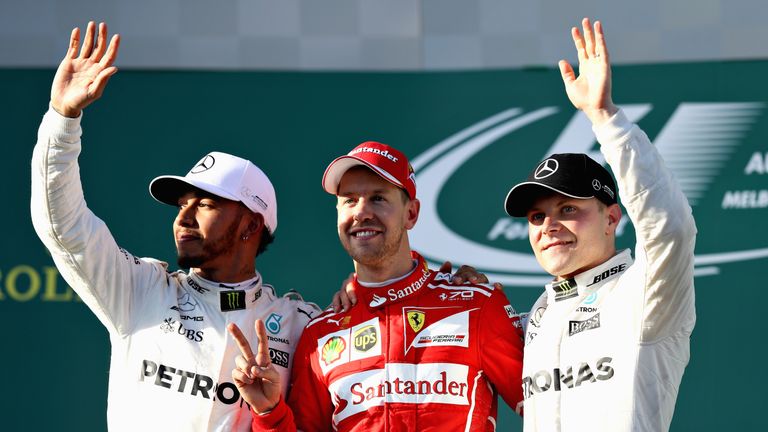 Is the two-team battle on?
Was Australia just a tease? Or will we finally have the two-team battle that we've craved for eight long years?
Last season's slug-fest between Lewis Hamilton and Nico Rosberg was thoroughly entertaining, but Sebastian Vettel's victory seems to have opened up a world of possibilities in 2017 and there's nothing quite like watching two rivals going hell-for-leather for the title in F1, a sight we've been denied for far too long.
Hamilton v Vettel could finally deliver us the showdown between two men who have won 51 per cent of all the races since 2007, but haven't really ever been on an even enough keel to compete against each other.
All eyes will be on Shanghai, then, to see the second chapter of what will hopefully be the defining story of this season.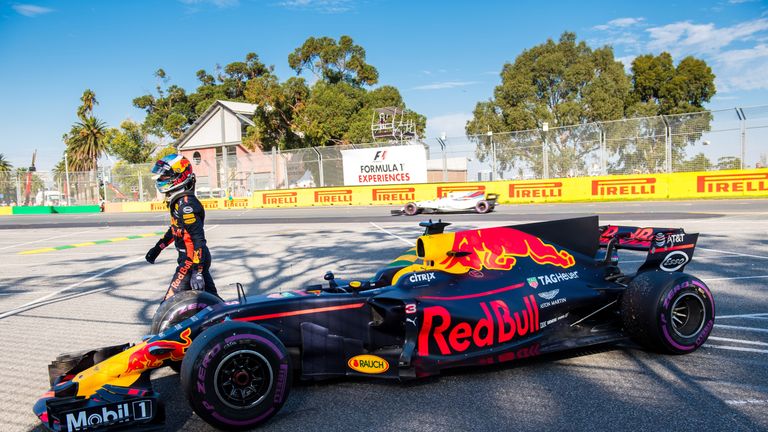 Or could it even be three?
It looks like Red Bull, of the big three teams at the front, may be the casualties of 2017, after struggling in winter testing and disappointing in Australia.
They won't want to be too far behind for too long, though, and they'll be working around the clock to catch the front two, and there's hope inside the team that they'll be competitive with Ferrari and Mercedes by at least the mid-season mark.
In the last few years, with one team running away with it, it would have been too little too late. But if Ferrari and Mercedes split the wins between them, Red Bull just need to do what they can to keep in touch between now and summer to give themselves the chance of a late-season surge.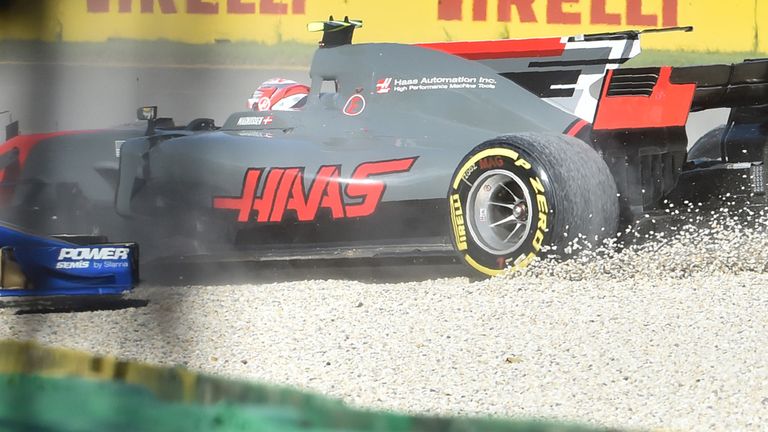 Four drivers under pressure
It may only be the second race of the season, but already four drivers head to Shanghai with pressure to perform after poor showings in Australia.
While Vettel was victorious in Australia, Kimi Raikkonen was virtually anonymous in the sister Ferrari. The Finn finished a massive 22 seconds behind his team-mate while he was also nearly a second off Hamilton's pole lap in qualifying. Raikkonen's recent record in China leaves much to be desired - he has only finished on the podium once on his last six visits - and an improved display will be required if annual musings about his decline are to be postponed.
Kevin Magnussen and Stoffel Vandoorne were also heavily outperformed by their team-mates in Australia. Haas look like they could be one of the season's surprise packages with the improved Ferrari engine, but while Romain Grosjean reached Q3 and was running eighth when he retired, Magnussen failed to escape Q1 before crashing into Marcus Ericsson's Sauber on the first lap.
Vandoorne's prospects are limited by McLaren's troubles but Alonso's performance in Australia suggests there is more in the MCL32 than the Belgian has so far been able to extract. Closing the gap to his team-mate will be a priority in Shanghai.
Jolyon Palmer publicly criticised his Renault team after qualifying last in Australia, branding his car "terrible" and "a disaster," before a brake issue curtailed his race early on. After an underwhelming first year in F1 and his contract up at the end of the season, Palmer needs the reassurance of a solid weekend.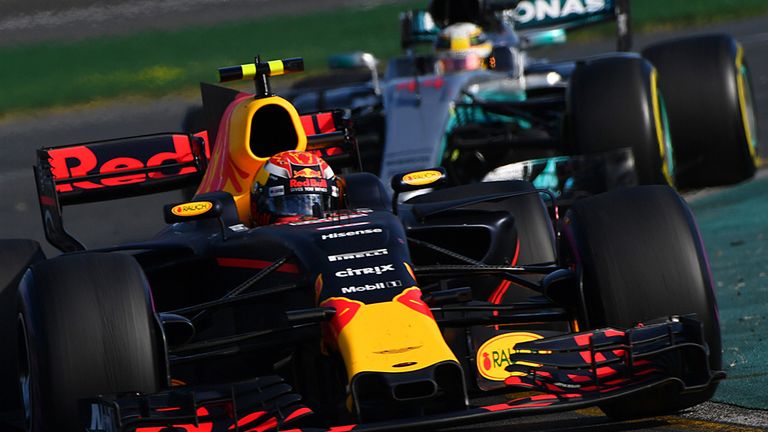 Will we see overtaking?
The debate surrounding how 2017's new regulations have affected wheel-to-wheel racing has raged since Australia after there were only five overtakes in the opening race. Hamilton stating he had "no idea" how he was meant to pass Max Verstappen as his race was ultimately compromised by the Red Bull driver. Highlighting fears this year's wider cars and the greater focus on downforce has made following the car in front more difficult.
However, Albert Park has historically been a track where, even with DRS, overtakes have been at a premium. The same cannot be said for Shanghai.
Last year, there were a mammoth 128 overtakes - equating to over two per lap - in a chaotic race while 2015 saw 28 on-track passes. The track has also seen drivers come from the back of the grid to secure impressive points - Hamilton completing 18 overtakes last year to rise from 22nd to finish seventh while in 2011, Mark Webber finished on the podium after starting 18th.
"This is the first time we will see what F1 2017 is really made of" was Mercedes' prediction ahead of the race. Spectators and drivers alike will hope it is made of far more overtaking than Melbourne.
Watch the Chinese GP live only on Sky Sports F1 and in incredible Ultra HD! The race begins at 7am on Sunday. Check out all the ways to watch F1 on Sky Sports for subscribers and non-subscribers - including a NOW TV day pass for £6.99!
Sky customers can now upgrade to Sky Sports and get 12 months for just £18 per month. Upgrade now!