Fernando Alonso should stay with McLaren-Honda, says F1 Report panel
Former McLaren drivers John Watson and Mark Blundell join Natalie Pinkham on Wednesday's F1 Report
By Jonathan Green
Last Updated: 12/04/17 3:05pm
Fernando Alonso should remain in Formula 1 and stay with McLaren-Honda rather than look for another team, according to this week's F1 Report guests.
Alonso is in the third and final year of his contract with the Woking outfit and his future is the hot topic of debate following McLaren's disastrous start to the new season.
Hamilton: Alonso won't join Merc
The two-time world champion has been vocal in his criticism of Honda's underperforming engine but exceeded expectations at both the Australian GP and Chinese GP by running in the points before being forced to retire with mechanical issues.
On Wednesday's F1 Report, Sky F1 pundit Johnny Herbert questions if Alonso should leave F1 for another discipline given McLaren's struggles, which has seen them record three DNFs and a last place in the opening two races.
Speaking before it was announced Alonso will miss the Monaco GP to race at Indy 500, former McLaren drivers John Watson and Mark Blundell said the Spaniard is too good a driver to leave the sport and should focus on helping the team return to the front of the grid.
"I think Fernando Alonso has about 32 million reasons why he should stay with McLaren-Honda," Watson said in an apparent reference to the Spaniard's reputed salary.
"He may want at some point in his decline - and he certainly is not in a decline right now - to go off and do something else, such as race at Le Mans. That is an option for him but not at the current time."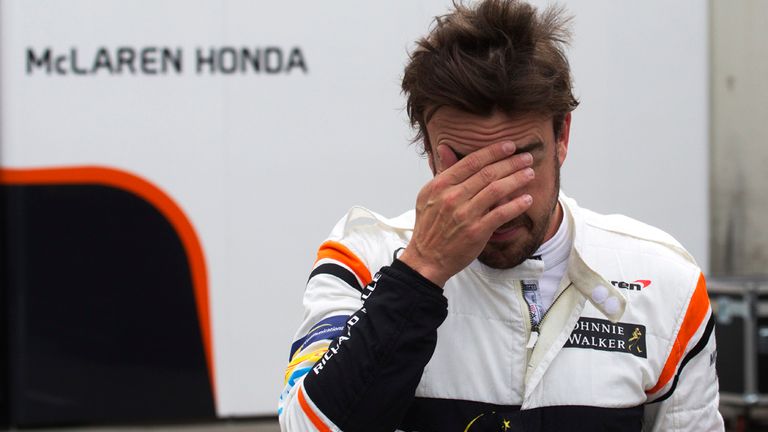 Blundell added: "I don't think it's right for Alonso to go elsewhere. He's a quality driver, he's got the calibre of a world champion and because of that he needs to dig deep and help the team to go forward.
"That's why they employed him. They employed him for all the right reasons and I don't think he should be looking anywhere else but staying put and getting the job done."
The Honda engine's lack of power was clearly evident in last weekend's Chinese GP and Alonso said he had to "drive like an animal" to get the MCL32 out of Q1.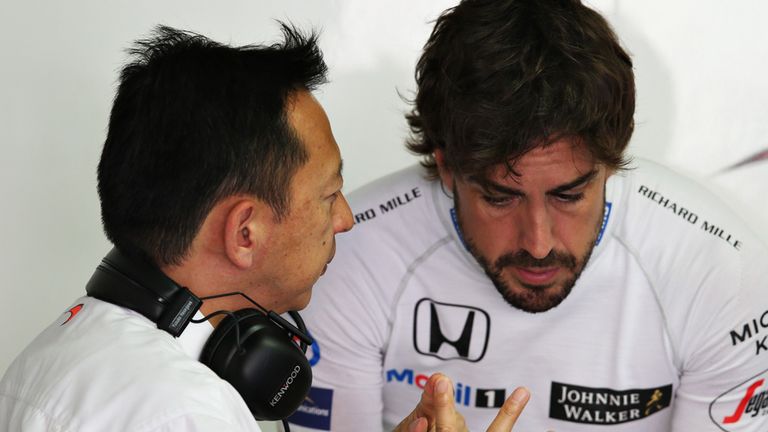 Alonso and team-mate Stoffel Vandoorne were easily passed on the Shanghai circuit's long back straight during the race before both had to retire, and the team are expecting a similarly difficult weekend at the Bahrain GP.
"To get themselves out of a hole, they need somebody with experience and Alonso is the man who needs to really get the job done for McLaren," Blundell continued.
"Fernando needs to put his arm around all the team and drive them, be the motivating force that he is.
"We've seen a few comments by him trying to have some self-gratification about his performance. F1 is a team, a force of people put together who go and get the end result."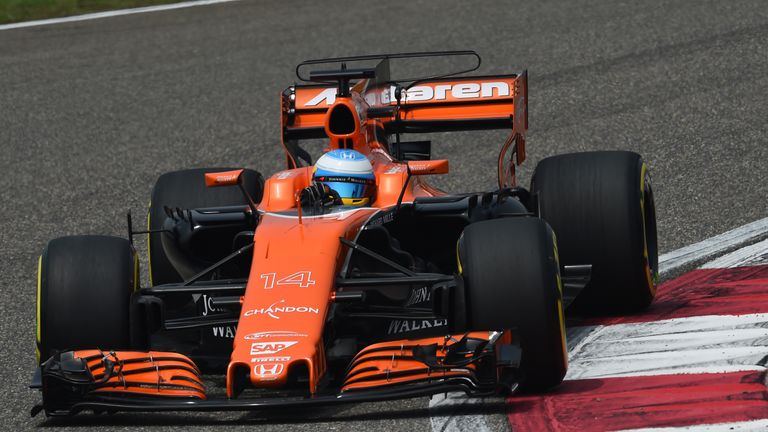 Alonso's previous stint at McLaren lasted just one tempestuous season in 2007 while he was also portrayed as a divisive figure in his final months at Ferrari.
And Watson believes that is more of a reason for the Spaniard not to jump ship and instead use it as motivation to drive McLaren forwards.
"I think what happened at McLaren in 2007 was more the result of what I would describe as mismanagement of the situation," he said.
"It's a different situation now because there is new management at McLaren and the situation is fundamentally around the Honda power unit that has not delivered over three years.
"The pressure is clearly on Honda and all Fernando can do is use the divisiveness he's been accused of in the past as motivation to get them to work even harder."
Don't miss the F1 Report: Bahrain GP preview on Sky Sports F1 at 8.30pm on Wednesday as John Watson and Mark Blundell join Natalie Pinkham in the studio.
Watch the Bahrain GP live on Sky Sports F1 and in incredible Ultra HD! The race begins at 4pm on Sunday. Check out all the ways to watch F1 on Sky Sports for subscribers and non-subscribers - including a NOW TV day pass for £6.99!
Sky customers can now upgrade to Sky Sports and get 12 months for just £18 per month. Upgrade now!