Will Fernando Alonso commit to McLaren after Indy 500 chance?
Alonso to miss Monaco GP to race in Indy 500 on May 28
By Jonathan Green
Last Updated: 24/04/17 1:52pm
McLaren-Honda's decision to allow Fernando Alonso to miss the Monaco GP to race in Indy 500 may be a "sweetener" to encourage him to extend his contract with the team, according to Sky Sports' Craig Slater.
McLaren made the surprise announcement on Wednesday that double world champion Alonso would race in Indianapolis on May 28, rather than around the streets of Monte Carlo.
Alonso is in the third and final year of his contract with McLaren and has grown frustrated with the team's underperformance since reuniting with engine-suppliers Honda.
Slater thinks the team may be trying to show that they will allow him to match his ambitions in motorsport if he remains with the team.
"It's a huge surprise," Slater said on Sky Sports News HQ.
"We know all about the troubles McLaren and Alonso have had over the last few years. He's been immensely frustrated with the fact that they have not been competitive at all.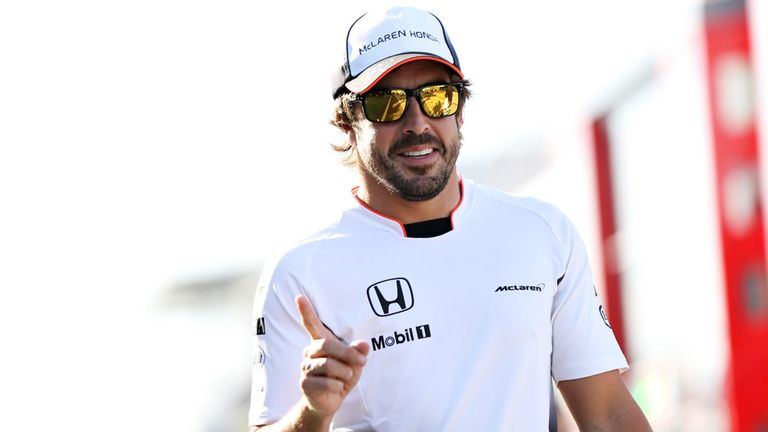 "He's in the last year of his McLaren contract and we have to assume that this is a sweetener to try and encourage Alonso to think that his future lies with this team and that they will try and do their best to accommodate his wider ambitions within motorsport.
"Does it mean Alonso is seriously worried about the situation at McLaren and they've had to back down to maybe a demand from him that he could take part in this? Will it help him to stay with the team because they have shown they are prepared to try and realise his ambitions within motorsport?"
Alonso returned to McLaren in 2015 with ambitions of winning a third world championship but he has yet to finish higher than fifth in a race with the team.
He delivered a withering rebuke of McLaren's power suppliers during winter testing while mechanical issues have seen him retire from the season's opening two races in Australia and China.
Who will replace Alonso in Monaco?
Mclaren have made no decision yet on who will replace Alonso and will make an announcement at a later date.
Jenson Button is currently under contract as a reserve driver and also has an ambassadorial role with the team.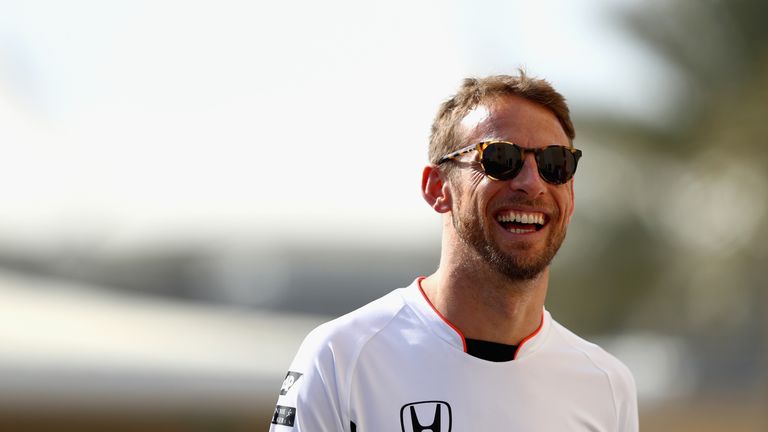 The Woking-based outfit also signed 17-year-old Brit Lando Norris to their young driver programme earlier this year, while Oliver Turvey and Nobuharu Matsushita are test and development drivers. A very remote possibility would be world champion Nico Rosberg coming out of retirement for one race. The German is based in Monaco but has an ambassadorial role with Mercedes.
Following this weekend's Bahrain GP, the teams will stay on to take part in an in-season test at the Sakhir circuit and whoever drives the McLaren could be a pointer as to who will take the vacant seat in Monaco.
"We must assume that Jenson Button is going to make a racing comeback as he is McLaren's official reserve driver," Slater said.
Watch the Bahrain GP live on Sky Sports F1 and in incredible Ultra HD! The race begins at 4pm on Sunday. Check out all the ways to watch F1 on Sky Sports for subscribers and non-subscribers - including a NOW TV day pass for £6.99!
Sky customers can now upgrade to Sky Sports and get 12 months for just £18 per month. Upgrade now!