Fernando Alonso racing Indy 500 is 'smart move' by McLaren, say Sky F1 pundits
Jenson Button to replace Alonso in Monaco GP; 'I'm sure he's pleased to have one race back,' says Martin Brundle
Last Updated: 14/04/17 10:21pm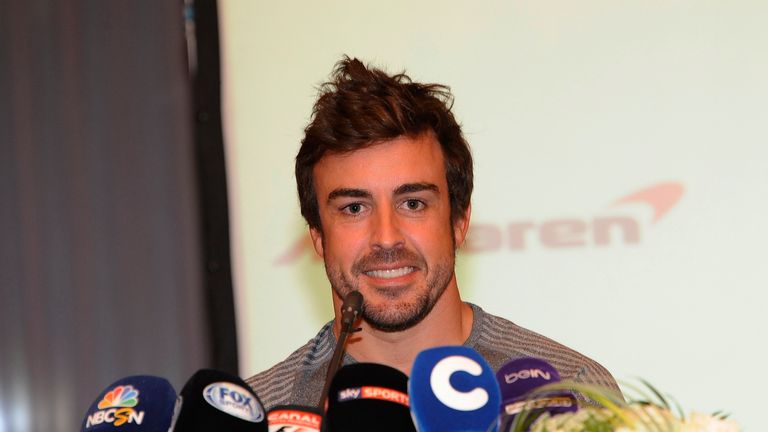 Allowing Fernando Alonso to miss the Monaco GP to race in Indy 500 is a smart move by McLaren-Honda and good for Formula 1, according to the Sky F1 pundits.
McLaren made the shock announcement on Wednesday that Alonso will take part in the legendary US event on May 28, making him unavailable to race around the streets of Monte Carlo.
Jenson Button has been confirmed as Alonso's replacement in Monaco, just six months after beginning a sabbatical which was expected to lead to full retirement from Formula 1.
McLaren-Honda have endured a woeful start to the 2017 season, recording three DNFs and a last place in the opening two grands prix, and Martin Brundle believes the fresh challenge will help the team keep Alonso happy.
"I think in this case it's very good news and a smart move by McLaren," Brundle said. "It's smoke and mirrors really. It's a very positive story in a difficult season, as long as he doesn't hurt himself. It keeps Alonso happy.
"People say he's going to miss Monaco. I'm not convinced he would have been in Monaco to be honest. He's going to get thrashed relentlessly here as it's a power circuit, pretty much the same in Sochi. He'll be humbled in front of his fans at the Spanish GP.
"I think this is a great way to keep him engaged, enhance their relationship forward with Honda while they go away and work on the engine.
"It's a bit negative that Alonso would rather be in Indy than Monaco, but frankly that's about the McLaren car rather than Formula 1."
He added: "McLaren have a problem. If they had a chance of winning a race or finishing on the podium, Alonso admitted himself and the team clearly would not have allowed him to go over there. But this gives them something to keep him happy, give him something else to focus on while they get their mess sorted out.
"I can understand why they've done it, it's a big market for their road cars. It all makes sense but it's distracting from the core problem that this car is underpowered and unreliable."
Button, who turned 37 in January, has raced in 15 Monaco GPs, winning the 2009 event for Brawn. He is now set to rack up his 306th F1 start - matching Michael Schumacher for second place in the all-time appearance table.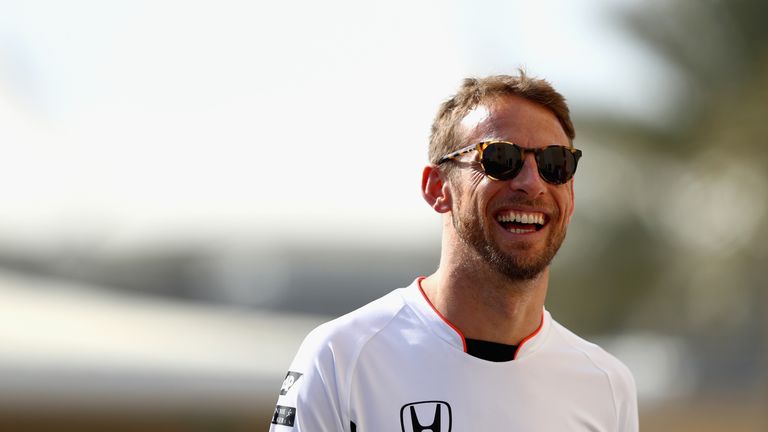 The Briton has not driven the new MCL32 on a race track and Thursday practice will be his first physical experience of the car but Brundle believes Button will relish the challenge.
"I'm sure he's pleased to have one race back without too much pressure or expectation on his shoulders," he said.
"He knows Monaco very well and he's very good around there. Hopefully he'll be smiling and have a good weekend with very little expectation on his shoulders."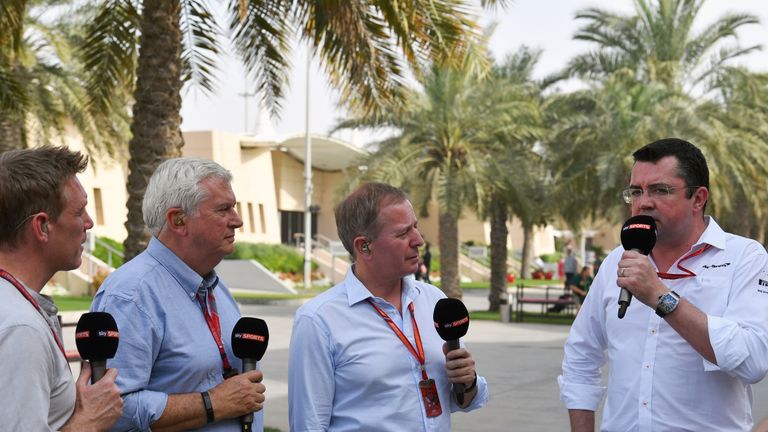 Pat Symonds believes Alonso will be able to quickly adapt to the challenge of driving an IndyCar and is glad to see a driver testing different disciplines.
He said: "It's a really different discipline. It's like moving from sprinting to long distance racing or doing a marathon. Different techniques are needed but he's a very, very canny driver. The mark of a great driver is the ability to adapt and to learn your circuits quickly.
"I think it's great for the sport. A lot of people talk about the old days when Formula 1 drivers used to drive saloon cars and Formula 2 cars and do so many different disciplines. I think it's great to see something like that again,"
Given the narrow street circuit of Monaco, Paul di Resta is surprised McLaren granted Alonso permission to miss what may be their best opportunity of points this season but thinks the double world champion can challenge for victory in Indianapolis.
"I'm surprised. I see Monaco as one of McLaren's opportunities of scoring points. Alonso has excelled at that track over the years," Di Resta said.
"But I think they want to keep Fernando sharp. They've given him the freedom by saying we're not in the position to give you a car that's going to get you interested. Have a little bit of freedom but when we have the right tools to give you, we want you committed.
"I'm interested to see how Fernando does. He never gives up and that race is three hours of wheel-to-wheel racing. I can't think of anyone else better to do it. It's raw talent and if anybody can do it in their first year it's Fernando. Credit to him and it's great for Formula 1 as well."
Watch the Bahrain GP live on Sky Sports F1 and in incredible Ultra HD! The race begins at 4pm on Sunday. Check out all the ways to watch F1 on Sky Sports for subscribers and non-subscribers - including a NOW TV day pass for £6.99!