Ferrari giving Mercedes a different challenge, say F1 Report panel
Marc Priestley and Will Stevens discuss the Mercedes-Ferrari battle and review the Bahrain GP on Wednesday's F1 Report
By Jonathan Green
Last Updated: 19/04/17 1:11pm
Ferrari are taking Mercedes out of their comfort zone by not allowing them to dictate races in 2017, this week's F1 Report guests believe.
Mercedes have dominated Formula 1 since the move to hybrid engines in 2014, winning six world championships with Lewis Hamilton and Nico Rosberg battling each other for the drivers' title.
But for the first time in the hybrid era, Mercedes find themselves second in the Constructors' Championship to Ferrari while Sebastian Vettel leads Hamilton by seven points in the drivers' standings after winning Sunday's Bahrain GP in addition to the season opener in Australia.
On both occasions, Vettel took the lead through Ferrari's pit strategy - overcutting Hamilton in Melbourne and undercutting Valtteri Bottas in Bahrain - and Sky F1's Marc Priestley feels Mercedes are facing a new challenge this season.
"Mercedes haven't been under pressure for the last three years. All of a sudden they are having to react to what the opposition are doing rather than dictate the race themselves which is a whole different challenge," Priestley said on the F1 Report, which airs at 8.30pm on Wednesday.
"At the weekend I thought they did OK. They made a couple of errors and the tiniest errors in Formula 1 will cost you the chance of a race win."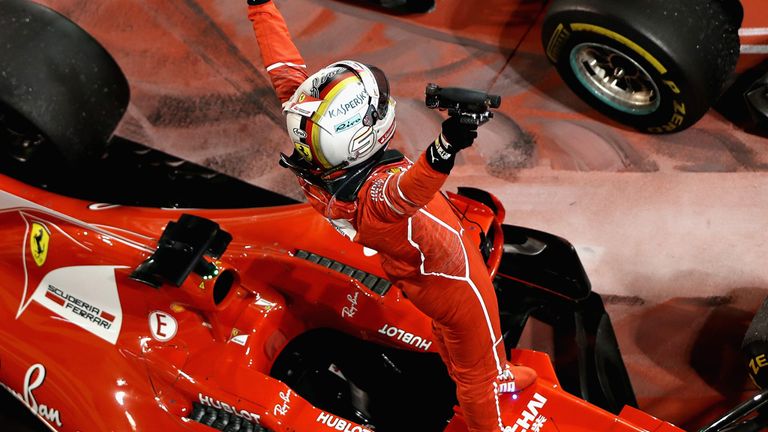 In Bahrain, Ferrari pitted Vettel on lap 11 while Mercedes waited until lap 14 under the Safety Car to bring in their two drivers with a tardy stop for Bottas handing the German the lead.
Former Caterham and Manor driver Will Stevens joined Priestley and Natalie Pinkham on the F1 Report and agreed that Bahrain showed Ferrari are more willing to gamble on strategy than their German counterparts.
"With Ferrari pitting early, I was quite surprised Mercedes didn't at least split their guys to counter them," he said.
"Ferrari have definitely got the upper hand in terms of race strategy at the moment. Ferrari seem happier forcing their hand early than Mercedes."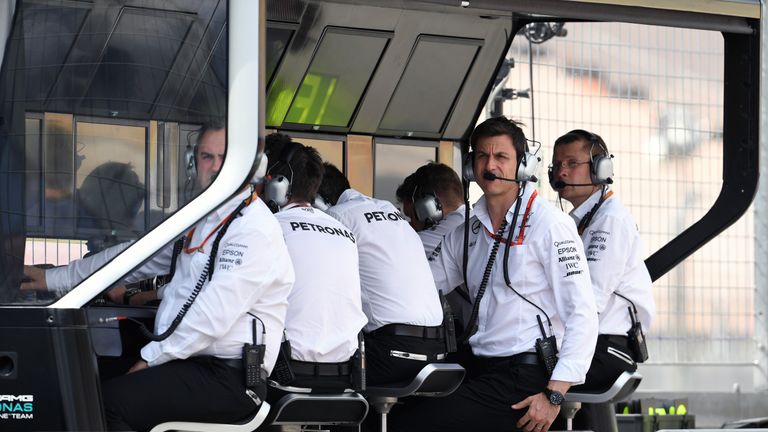 Mercedes have been on pole in all three races so far - and by half a second in Bahrain - but Ferrari's SF70-H has proven to be the stronger car on race days by being able to follow cars more easily and being less harsh on its tyres.
Priestley feels the Silver Arrows have work to do on improving the W08's performance on long runs.
He added: "I don't think they are panicking. They have got a new set of challenges this year which they may not have foreseen.
"They are probably second best - just - when it comes to race pace, and that is something they need to work very hard on. The race is where points are dished out. It's all very well getting pole position but if you can't convert them you are not going to score the points. They have a very quick car over one lap but that's not translating on a Sunday afternoon. That's what all their focus needs to be on."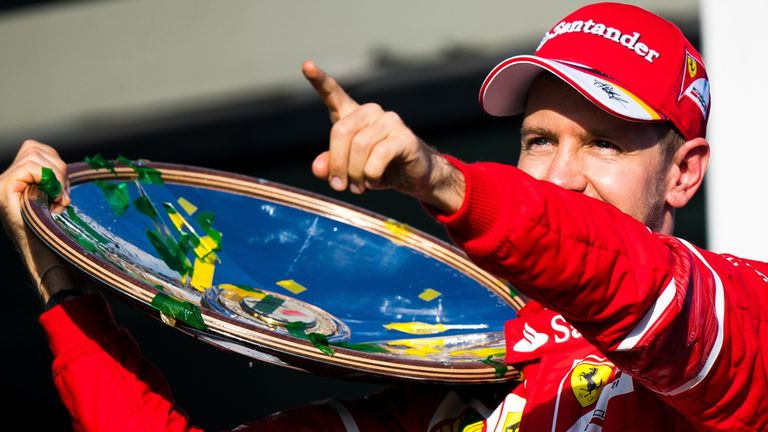 Vettel won four consecutive world championships with Red Bull between 2010 and 2013 but has not been in the title fight since.
However, Priestley thinks the German will be feeling confident of becoming a five-time champion, especially after Ferrari kick-started the development race with a new front wing in Bahrain.
"Vettel will be feeling pretty good. He knows he's got a great car behind him, he's developing into - if he hasn't already - the clear No 1 driver at Ferrari even if they're not saying it out loud," Priestley said.
"He's definitely got a great shot [at the title] and he knows he's got this car which is much kinder on its tyres than his main opposition in Lewis. That's what it's all about in this era of Formula 1. The fact that the Ferrari is kinder on its tyres means it opens up many more strategy options for them.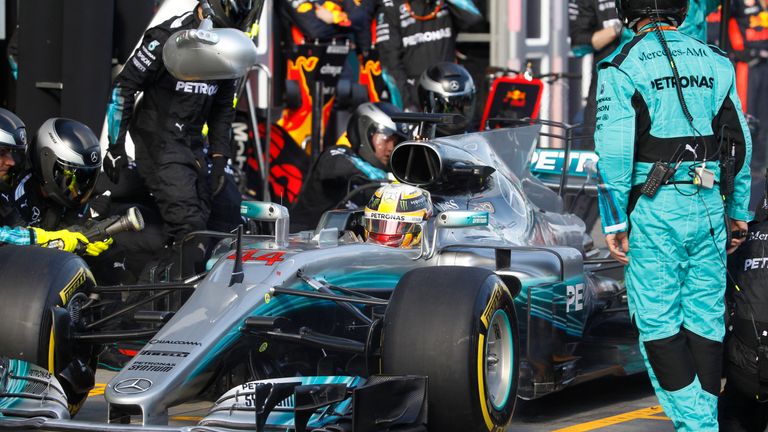 "The problem Lewis is facing at the moment is that Mercedes are currently tied into a very small strategy window because they're running out of tyres a lot faster than Ferrari.
"Ferrari also brought a big upgrade package to Bahrain which is a real sign of intent that they're not going to be sitting on their laurels and just seeing the season out. I think Sebastian has got to be sitting there feeling pretty good."
Stevens added: "They've brought upgrades already and that means they've got more in the pipeline and at the moment they have an edge in the race.
"We've been waiting a while now for a Vettel-Hamilton battle and we've got it. They're emerging as the two clear drivers for the championship. I'm sure Seb's relishing the battle."
Don't miss the F1 Report: Bahrain GP Review on Sky Sports F1 at 8.30pm on Wednesday for the final word on the weekend's action.