F1 Report: Is Valtteri Bottas now a 2017 title contender?
Don't miss the F1 Report with all the reaction to the Russian GP at 8.30pm on Wednesday on Sky Sports F1
By Simeon Gholam
Last Updated: 03/05/17 5:03pm
Valtteri Bottas has emerged as a title contender following his impressive win in Russia, according to F1 Report guests.
The Finnish driver secured his first-ever Grand Prix triumph at the Sochi Autodrom in just his fourth race with Mercedes, topping the podium ahead of Ferrari pair Sebastian Vettel and Kimi Raikkonen, while team-mate Lewis Hamilton came fourth.
Former driver David Brabham, speaking on the F1 Report - which airs on Wednesday at 8.30pm on Sky Sports F1, believes that Bottas can now challenge Vettel and Hamilton for the championship.
"It's great for F1 to have a different winner and for him to get his first one is huge," said Brabham. "It takes time to settle into a new team, particularly one that's been centred a bit around Lewis, and he's come in at the last minute. So for him to get a win and a pole already is incredible really.
"He is in a Mercedes, which is a winning car, so he does have to win and he knows that. But he still had to fight his ground quite early on to show he's a title contender, and he's definitely proved that.
"It's a massive psychological step for any driver who kind of knows how to win a race, and I think there'll be more wins now, because once you do there's a completely different way of viewing it."
Brabham and presenter Marc Priestley were also joined on the show by fellow former driver Perry McCarthy, who believes Bottas' start has been vital to ensure he's seen by Mercedes as on a par with Hamilton.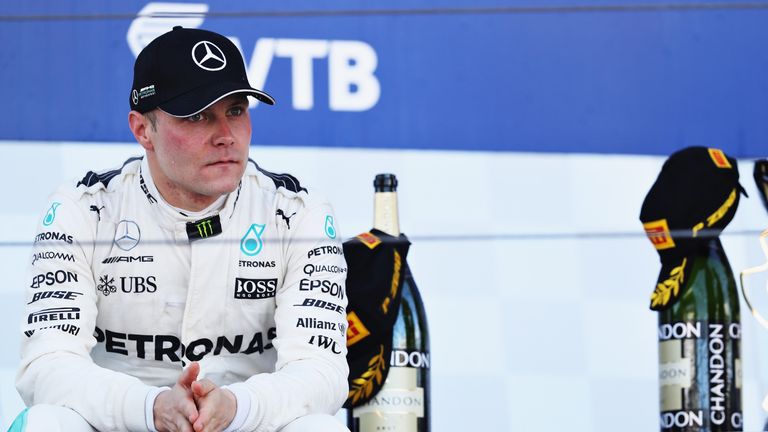 "He had to stop Lewis getting away or he'd be treated like a No 2," said McCarthy. "This was his chance, he had it all to lose and inside his head he must have just been thinking: 'Do not mess up'.
"The thing I found unusual was that people were already talking up possible team orders for the remainder of the year after only three races, and I thought that was pretty silly. You've got to let Valtteri get into this team and feel his way in.
"You know he's a fantastic talent and it was a very important win. It's all there for him now."
Don't miss all the reaction from Sochi and tune in for the F1 Report: Russian GP Review on Sky Sports F1 on Wednesday night at 8.30pm