McLaren launch eSports challenge to find new F1 simulator driver
eSports competition revealed with prize of F1 simulator role
By James Galloway
Last Updated: 04/05/17 9:28pm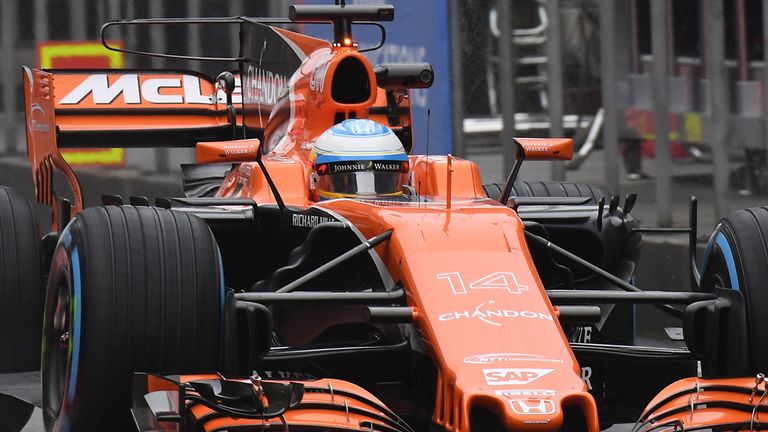 McLaren have launched an eSports competition giving virtual racers the chance to become a simulator driver for the Formula 1 team.
In an F1 first, the 'World's Fastest Gamer' challenge will pitch the "best gamers in the world across multiple racing platforms" with the winner offered a one-year contract to work with McLaren as an official simulator driver.
McLaren say the winner will work with engineers at their Woking headquarters and at tracks around the world to help develop their real-life F1 car.
Check out the latest eSports news
"This is a hugely exciting opportunity - not only within the gaming industry, but for everyone at McLaren and motorsport in general," said executive director Zak Brown. "We've long witnessed the growth of online sports gaming, and, right now, the parallels between the real and the virtual worlds have never been closer.
"This is absolutely the right time to be creating such a unique and exciting proposition; one that connects the worlds of racing and gaming in a way that's never been explored before."
Brown added: "The winner will genuinely be a key part of our team at McLaren. This is for real: we absolutely require additional support across our two simulator platforms, so the competition and the selection process will be rigorous, ruthless and compelling to watch."
With the competition to take place across a number of racing titles and platforms, six international finalists will be chosen by experts in both gaming and F1 to join this year's competition while an additional four will be selected from online qualifying events this summer.
The final will be held in the autumn at the McLaren Technology Centre and, in addition to putting their gaming skills to the test, finalists will be required to display their "engineering know-how, ability to work as part of a team, and display the mental and physical strengths required for such a unique position".
Don't miss the Spanish GP exclusively live on Sky Sports F1 on May 14 - lights out for the race is at 1pm. Check out all the ways to watch F1 on Sky Sports for subscribers and non-subscribers - including a NOW TV day pass for £6.99!