Mercedes to ensure Lewis Hamilton back on top form at Spanish GP
Mercedes say getting Hamilton happy with W08 "big focus" for upcoming races after Sochi struggle; World champions ready car updates in Ferrari fight for Barcelona
By James Galloway
Last Updated: 09/05/17 7:29am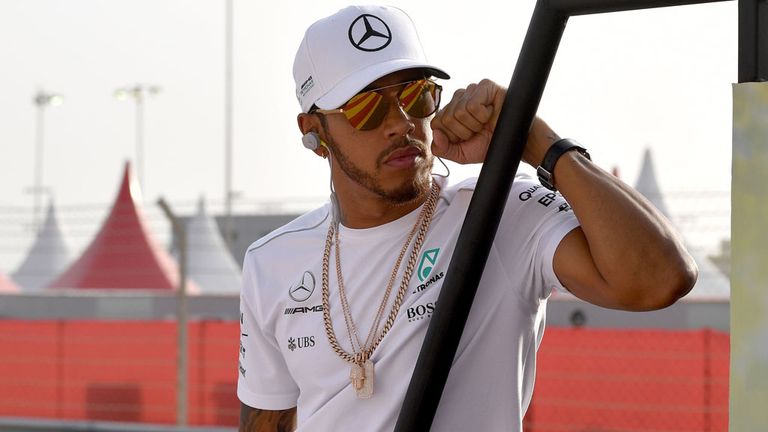 Mercedes admit there are "no magic bullets" to understanding the set-up problems which afflicted Lewis Hamilton in Russia - but have vowed to ensure he is able to rediscover top form from Spain onwards.
Hamilton finished a race off the podium for the first time since last June with a difficult run to fourth place in Sochi, at the end of a race weekend in which he failed to match race-winning team-mate Valtteri Bottas' pace.
The Englishman said he had "some ideas" about what had gone wrong and Mercedes chief Toto Wolff says lots of work has gone in since the last race to understand why his car felt so unbalanced.
"We have spent our time since then unpicking what happened to understand why we couldn't get the car in the right window so he could feel comfortable with it - there are no magic bullets to understanding that, just a lot of hard work and attention to detail," said Wolff.
"We must give him the tools he needs to do the job in the next races and that will be a big focus for us."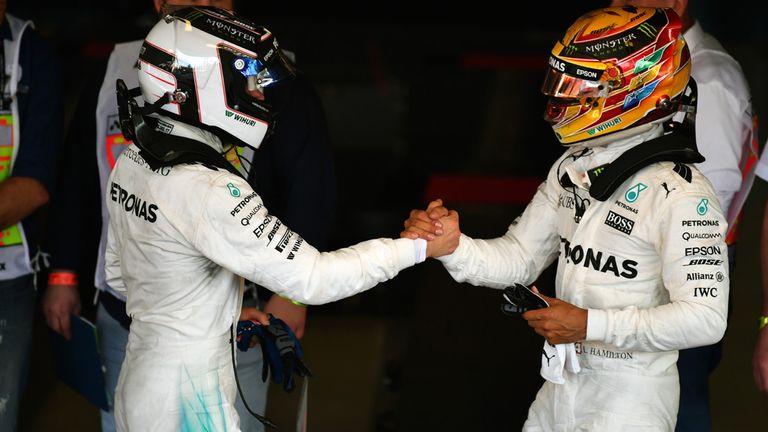 Mercedes 'need 24/7 shifts'
Bottas's impressive victory from third on the grid in Sochi - a drive described as "exceptional" by Wolff - means Mercedes and Ferrari have now won two races apiece in 2017, with the reigning champions holding a single-point advantage in the Constructors' Championship.
However, Mercedes are aware they still have work to do to if they are to stay with Ferrari as the season progresses.
"The prevailing feeling is that there is lots of homework to do to come back stronger with a car that can perform on a consistent level every weekend," said Wolff. "I have the feeling that we are moving in the right direction but we need 24/7 shifts to achieve our ultimate targets.
"Barcelona will be interesting as our pre-season was not spectacular in Spain. It's a very different track to Sochi and we'll be running with harder tyres. We are taking this season one race at a time. If we deliver the best possible work from Friday onwards, then we'll be ready to win and fight with Ferrari."
Leaner and meaner W08?
As the first short-haul stop on the calendar, Barcelona is traditionally the point of the season when teams bring their first big upgrade packages of the year. With the early stages of the Mercedes-Ferrari duel proving so finely balanced, and with Wolff also expecting Red Bull to eventually join the fight at the front, the upgrades introduced by the leading teams this weekend have the potential to be particularly significant.
Writing in his latest Sky F1 column, expert analyst Mark Hughes said: 'Mercedes is planning to introduce an extensively upgraded version of the W08, the first real offensive in what promises to be a heavy season-long development war between the two team.
'The Mercedes as raced in the first four races is 6kg overweight - partly as a consequence of the original gearbox having to be replaced pre-season by a heavier unit.
'A reconfigured version of the original lighter gearbox is set to be part of the Barcelona upgrade, along with suspension changes front and rear and a general weight-saving programme that should allow the team to revert to being able to use ballast to vary the weight distribution from track to track.'
Don't miss the Spanish GP exclusively live on Sky Sports F1 on Sunday - lights out for the race is at 1pm. Check out all the ways to watch F1 on Sky Sports for subscribers and non-subscribers - including a NOW TV day pass for £6.99!