Spanish GP: What upgrades to look out for on the cars in Barcelona
A lighter Mercedes? A totally new Red Bull? What will teams bring to the Circuit de Catalunya?
By Jonathan Green
Last Updated: 11/05/17 10:25am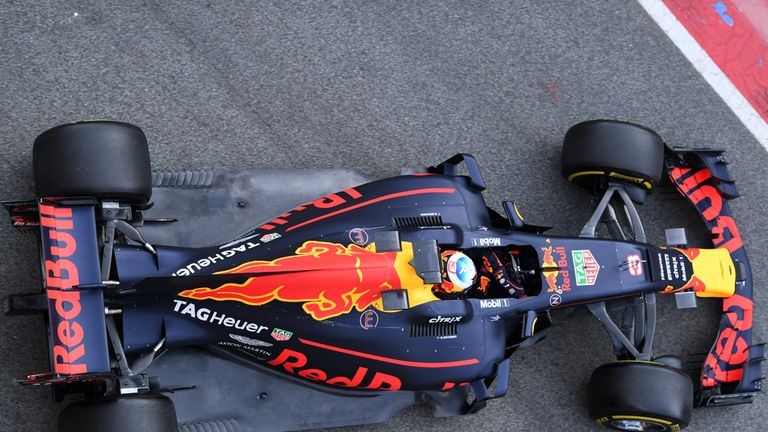 Formula 1 returns this weekend at the Spanish GP and the first European race of the season is set to see the teams bring a host of updates to their cars.
While some teams, notably Ferrari, have already bolted on upgrades, it is in Barcelona where the development race truly kicks into gear.
"It's the first time the cars have been back to the factory since the start of the season. Some bits may need grafting on - it's not a case of just taking something off a shelf and bolting it on. This will have been the first real opportunity they've had to strip the car down," former McLaren mechanic Marc Priestley explains on this week's F1 Report.
Here, Sky F1 examine a few things to look out for at the Circuit de Catalunya.
Mercedes go on a diet
The early signs from F1 2017 are that the Silver Arrows' dominance of the sport is over. While they may still lead the Constructors' Championship and have shown - notably in Bahrain qualifying - they have greater 'peak performance', Mercedes appear to currently trail Ferrari on general race pace and tyre management.
Mercedes are set to bring a heavily-revised version of the W08 to Barcelona, and a major focus at Brackley has been reducing the car's weight. Mercedes were forced to change their gearbox in pre-season and its heavier replacement has contributed to the W08 being in the region of 6kg over its desired weight which, in turn, is believed to be affecting its balance.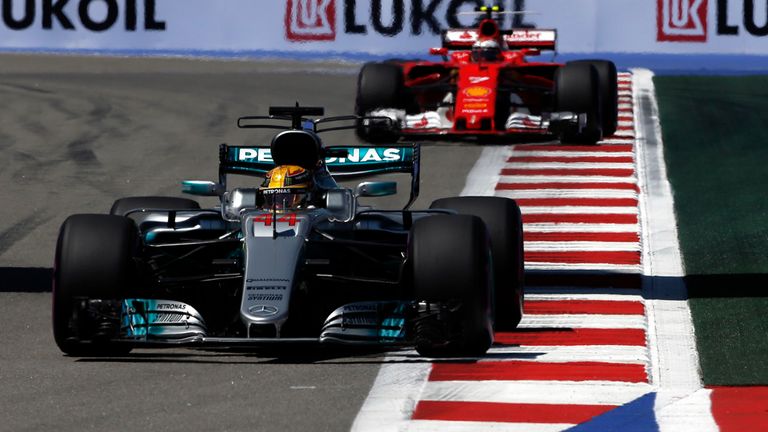 In his latest Sky F1 column, expert analyst Mark Hughes said: "A reconfigured version of the original lighter gearbox is set to be part of the Barcelona upgrade, along with suspension changes front and rear and a general weight-saving programme that should allow the team to revert to being able to use ballast to vary the weight distribution from track to track."
Ferrari focus on aero
Ferrari stole an early march in the development race by introducing four new front wings and a new floor concept in Bahrain, which culminated in Sebastian Vettel claiming his second win of 2017. Their Barcelona package is again expected to focus on aerodynamics. A revised power unit is unlikely with both Vettel and Kimi Raikkonen on their third turbocharger of the season, with only four allowed before incurring a grid penalty.
With Ferrari set to bring the fewest updates of the front three teams, the general feeling is one of 'if it's ain't broke, don't fix it', given how they also impressed in Barcelona during pre-season testing.
But the pressure is on the Scuderia to deliver successful updates this season, having been overtaken in the 2016 development race by Red Bull when they arguably had a car to challenge Mercedes at the start of the year.
Red Bull introduce the RB14?
The most intriguing storyline ahead of the Spanish GP is what Red Bull bring to the Circuit de Catalunya. The four-time world champions were predicted to be Mercedes' closest challengers in 2017 with the greater focus on aerodynamics but have disappointed so far. The RB13 has been, on average, 1.3 seconds off pole position in qualifying at the opening four grans prixs and the team have suffered three DNFs. Team boss Christian Horner told Sky F1 in Russia that design guru Adrian Newey had been working "night and day" on the team's Barcelona upgrade. "I hear it could be such a dramatically different car that it might even be called the RB14 instead of a RB13B," Sky F1's Priestley said.
Red Bull's qualifying deficit compared
| | | |
| --- | --- | --- |
| | 2016 gap to pole | 2017 gap to pole |
| Australia | 1.752s | 1.297s |
| China | 0.515s | 1.355s |
| Bahrain | 1.361s | 0.776s |
| Russia | 1.708s | 1.711s |
| Spain | 0.680s | ? |
| Monaco | Pole | ? |
Red Bull's gap to fastest lap in 2017
| | | |
| --- | --- | --- |
| | Red Bull fastest lap | Gap to race fastest lap |
| Australia | 1:26.964 | 0.426s |
| China | 1:36.722 | 1.344s |
| Bahrain | 1:33.495 | 0.697s |
| Russia | 1:38.429 | 1.585s |
The main focus of that upgrade is around rear downforce. There are conflicting views in the paddock surrounding what impact the suspension system which Red Bull were banned from running at the start of the season has had on their performance. With the RB13 running a large rake between the front and rear, the system was designed to level it out at maximum speed, stall the rear wing and the diffuser and give the car a speed boost at the end of the straight.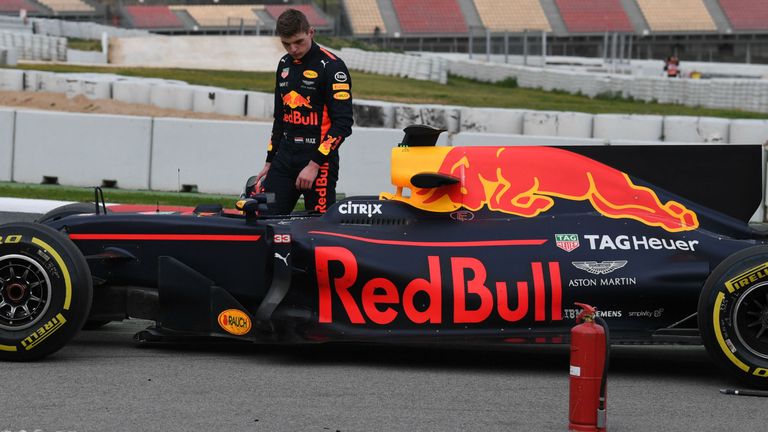 Twelve months ago, Red Bull closed the gap at the front by 1.1 seconds between Sochi and Barcelona and Max Verstappen went on to win the race after Lewis Hamilton and Nico Rosberg took each other out on the opening lap.
What'll Red Bull unleash in Spain?
However, Red Bull will have to wait a little longer for Renault's first big power unit upgrade of the year.
The update had been expected in time for the Canadian GP but the French manufacturer has now indicated it is more likely to be raced in July while they take time to ensure the reliability of the revised package.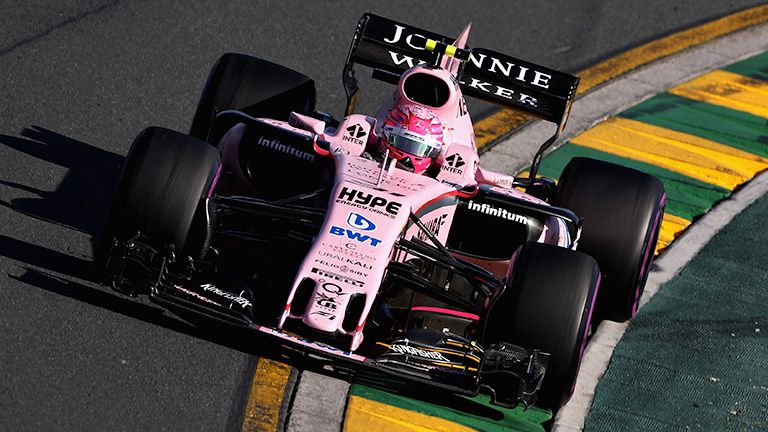 Force India floor it
Force India have continued to be F1's Mr Consistent in 2017 - they join Mercedes and Ferrari as the only three teams to have scored points with both cars in each of the first four races. However, the feeling within the team is that the VJM10 can perform even better.
Deputy team principal Bob Fernley revealed to Sky F1 in China that a "correlation issue" had been identified which was hindering the car's aerodynamics in corners. But the Silverstone-based outfit are hopeful their Barcelona package - notably a new floor - will solve the problem and improve their race pace as they look to stay ahead of the midfield pack and close on Red Bull.
McLaren-Honda hope for reliability
McLaren-Honda have arguably been the biggest disappointment of F1 2017. The team find themselves rooted to the bottom of the Constructors' Championship with the small improvements Honda made in 2016 disappearing this season. The MCL32 has been plagued by unreliability, recording consecutive DNSs in Bahrain and Russia while registering just two race finishes out of a possible eight so far.
McLaren's high engine usage after four races
| | | |
| --- | --- | --- |
| Power unit element | Alonso | Vandoorne |
| Engine | 2 | 2 |
| Turbocharger | 3 | 5 |
| MGU-H | 3 | 5 |
| MGU-K | 2 | 2 |
| Energy store | 1 | 3 |
| Control electronics | 1 | 3 |
| *Grid penalties applied every time more than four elements used | | |
Sky F1 revealed after winter testing in Barcelona that the Honda engine was effectively shaking itself into breaking down and while the Japanese manufacturer is working on a solution, an upgraded power unit was not expected until Canada.
Still hope for McLaren in 2017?
While their power woes look set to continue, McLaren have focused on improving their performance this weekend. "We've got a major upgrade. It's been a challenge but I think that as an engineering team we've actually produced a good chassis," chief engineering officer Matt Morris said.
But racing director Eric Boullier is expecting more pain in Spain.
"We don't anticipate a huge change of fortunes at this race, but getting Stoffel to the end of the grand prix in Sochi was a small reward for all the hard work being put in behind the scenes to address our reliability issues, and hopefully a sign of more positive things to come for the team," he said.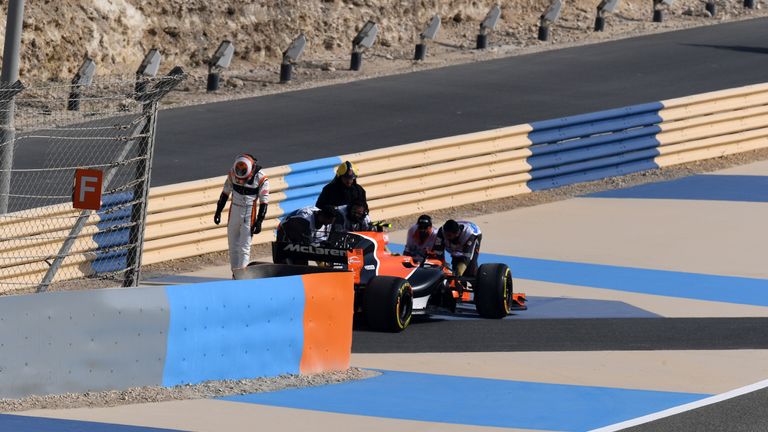 "Like the majority of teams, we'll be taking this opportunity to introduce some new elements to the car, and, with the enthusiasm of the Spanish fans behind us, I hope we'll be able to complete some solid running and see an improvement in our reliability."
Haas search for brake fix
Team principal Guenther Steiner has confirmed Haas will be bringing an "extensive" upgrade to Spain. However, the Italian admitted the American team are no closer to solving their brake issues which plagued them in their debut campaign last year and have continued this season.
Romain Grosjean has been particularly vocal over team radio in his criticisms of his car's brakes and Haas are reverting to Brembo brakes in Spain having trialled Carbon Industrie in Russia.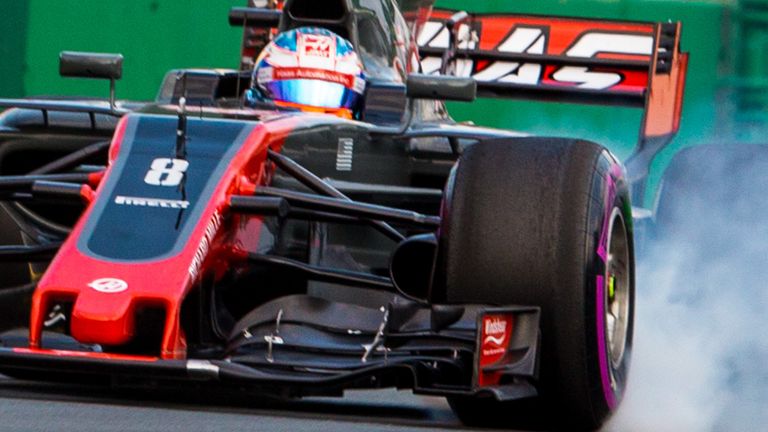 "We started off with CI brakes in Sochi," said Steiner. "We weren't getting enough cooling for them, and if you don't cool them enough, you overheat the brake itself and the pedal gets long. Also, the wear is very high.
"We looked into it to see if we could survive a race, but we realised we could not. Therefore, the decision was taken to go back onto the Brembo. As it stands now, we will race Brembo in Barcelona.
"To figure out how we can fix the problem will take a bit, but we will get there. It isn't an easy problem to solve. We will take our time."
Renault focus on chassis
Renault were another team to begin their development programme in Sochi and the RS17 displayed much-improved race pace as Nico Hulkenberg finished eighth. Further additions have been put on the chassis for Barcelona.
"We have new barge boards and an updated rear wing," Renault chassis technical director Nick Chester said. "We need to keep adding performance to the car as that's what everyone else is fighting to do. We've started the season on a positive note so we need to maintain and improve this."
As mentioned above, their planned engine upgrade has been held back until nearer the summer break as Renault look to ensure reliability and performance.
Williams, Toro Rosso, Sauber
No info - as yet! But all will be revealed on Friday.
Don't miss the Spanish GP exclusively live on Sky Sports F1 on Sunday - lights out for the race is at 1pm. Check out all the ways to watch F1 on Sky Sports for subscribers and non-subscribers - including a NOW TV day pass for £6.99!
Have your say! Comment below to get involved in the debate, but please adhere to our House Rules. If you wish to report any comment, simply click on the down arrow next to the offending comment and click 'Report'.