Fernando Alonso will not take 'gamble' on his 2018 F1 drive
"I want to be more or less safe in wherever I go for," says Alonso on what will decide his 2018 F1 seat; Spaniard predicts more moves than expected in driver market
By James Galloway
Last Updated: 26/06/17 1:06pm
Fernando Alonso says he does not intend to take a "gamble" on where he drives next year and predicts some unexpected seats may become available.
The two-time world champion's McLaren future remains uncertain with his contract up at the end of the season and Alonso, who last won a race in 2013, making it clear he wants to be winning again next year.
In an interview with Sky Sports News HQ in Baku, Alonso, after three years of frustration with McLaren and Honda, says he wants to be reasonably assured of success wherever he drives in 2018.
"As I said many times, I want to win next year and I don't want to gamble too much in any decision, I want to be more or less safe in wherever I go for," he told SSN HQ's Craig Slater.
"Very open for anything so let's see what the next months bring for McLaren, because it's a team that I'm running now, a team that I like and in the last two or three years we've put a lot of effort in all together to grow up in this project. We'll see what happens."
On the evidence of 2017's opening seven races, Mercedes and Ferrari currently represent the only two teams in F1 where winning races is all-but assured.
But while both title-chasing teams have at least one seat open for next season, Alonso's prospects of joining either remain unlikely. Frustrated with their failure to win a title, he quit Ferrari for a return to McLaren with two years left on his contract.
Meanwhile, a switch to Mercedes has long been considered remote while Lewis Hamilton is there. But while the Englishman's contract runs to the end of next year, he prompted speculation about his shorter-term F1 future with comments in an interview ahead of this weekend's Azerbaijan GP.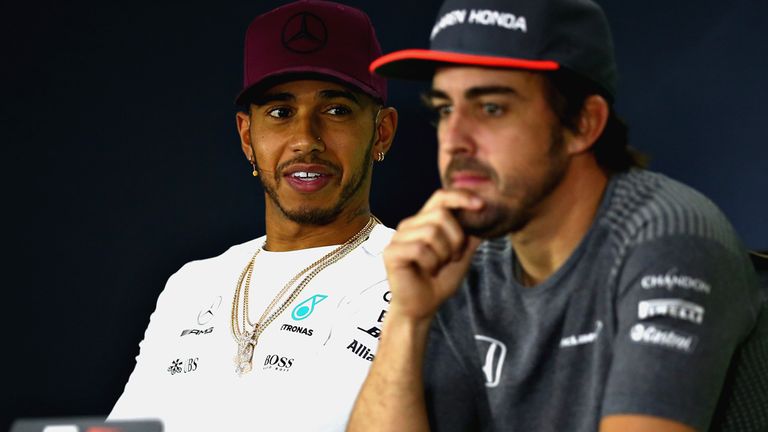 Alonso admits he does not "have a clear picture of what is going to happen" but predicts more seats may become available on the grid than currently meets the eye.
"There are some movements out there," he said. "I know there are even more movements than probably we all know and there are some teams we think are set for next year, I don't think it's so clear that they are 100 per cent confirmed. So I think there will be a lot of changes for next year.
"I will try to stay calm and pick up the best decision for next year."
With McLaren keen to retain Alonso's services, there is also the increasing prospect of significant change at the Woking team for 2018 with a split from underperforming engine suppliers Honda appearing increasingly likely.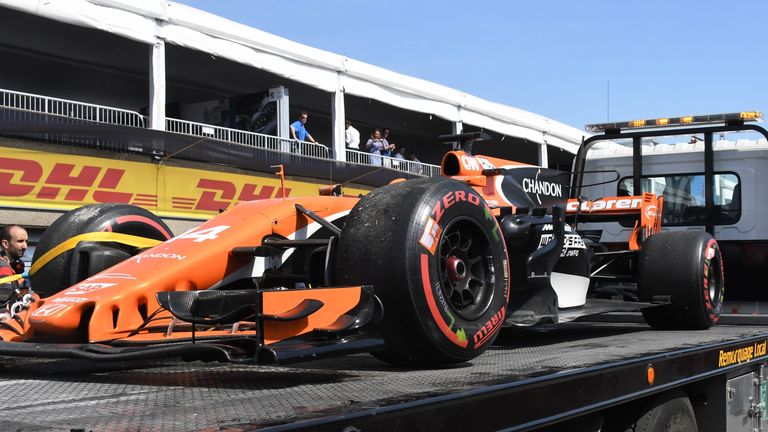 Should a divorce be formalised, then a return to a customer supply of Mercedes engines is McLaren's most likely short-term route to improved competitiveness and the prospect of podium finishes.
But asked if a switch to Mercedes would assure McLaren become race winners again, Alonso replied: "Not really, it will not change much."
Alonso has said he will decide his future in the months after the August summer break, with McLaren still not giving up hope that they can convince the 35-year-old they are putting in plans to show they can be at the front next year.
"Obviously in McLaren at the moment we are not very competitive and we know one of the parts, the engine side, is not competitive enough to win," Alonso added.
"I'm sure that the team is exploring whatever possibility to make this competitive and hopefully next year McLaren will be in a different position. It's what we all want but in my case, it's independent to whatever engine they have.
"I just want to win. We'll see what happens."
Comment below to get involved in the debate, but please adhere to our House Rules. If you wish to report any comment, simply click on the down arrow next to the offending comment and click 'Report'.