British GP driver ratings
Lewis Hamilton is the king of Silverstone once again but Valtteri Bottas, Daniel Ricciardo and Nico Hulkenberg also shine...
By Matt Morlidge and James Galloway
Last Updated: 18/07/17 5:09pm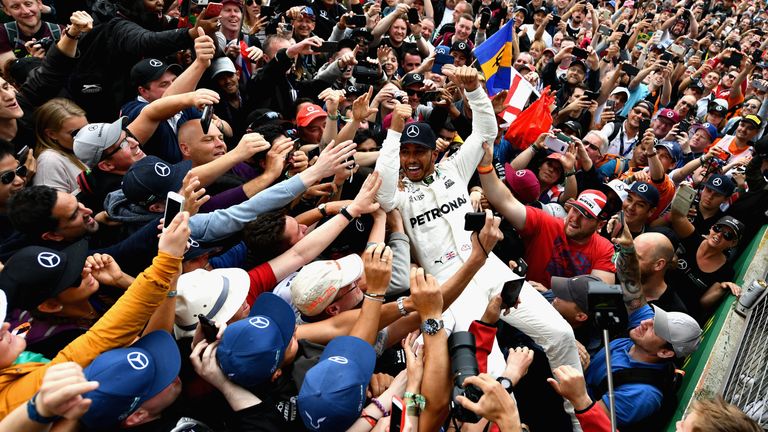 It's almost as if the story was written, wasn't it?
If the criticism, rightly or wrongly, of Lewis Hamilton's London no-show was inevitable then probably so was his response all weekend behind the wheel of his Mercedes at Silverstone. Hamilton has always insisted he does his talking on the track and by claiming pole position by half a second, and then winning a record-matching fifth British GP by 14 seconds, he stayed true to his mantra. No wonder he joked it felt as if he "owned" Silverstone.
"With all that negativity that followed coming into the weekend, to be able to perform the way I have, I feel like this is the best I've driven, ever," he told Sky F1 after the race - and the statistics are increasingly backing that up. The one stat that was worrying him heading into his home race as Vettel's 20-point title lead but, as so often is the case in F1, the sands of the title race can shift very quickly. And shift quickly they did this weekend.
Another strong showing in Hungary, a race he has already won five times, and Hamilton can kick back on his longer summer break in August with sole possession of the championship lead for the first time in nearly a year.
Rating out of ten: 10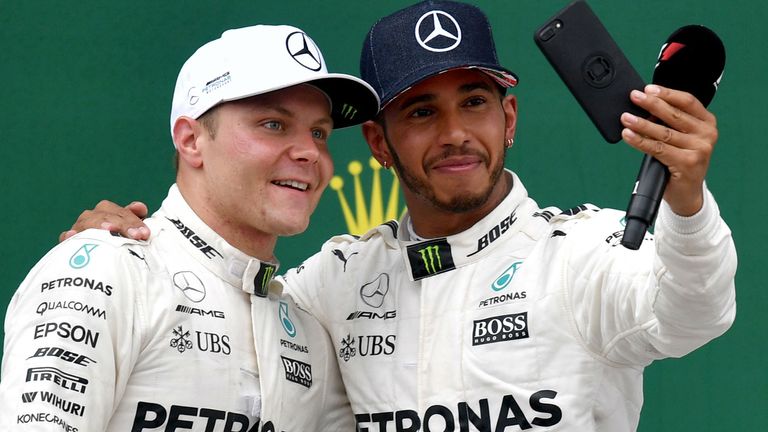 It may not have been the calm and comprehensive winning drive he executed in Austria but this was Valtteri Bottas showing he has plenty more weapons at his disposal. Aggressive yet methodical, skillful but assured. Surely these kind of performances will be crucial come contract time at Mercedes.
Qualifying could have been a lot better, especially considering the grid penalty, but Bottas safely made it through the first lap unscathed and duly picked off his targets from ninth. He had to be even more careful to avoid contact with Sebastian Vettel - but his radio message after that eventual pass showed the composure of the man. "Minimal talking," he said as he hunted down another Ferrari.
He may have been lucky to eventually finish second as Kimi Raikkonen's tyres went pop but he's certainly in this title race - now within a race victory of the lead. Beware, this Finn isn't going anywhere.
Rating out of ten: 8.5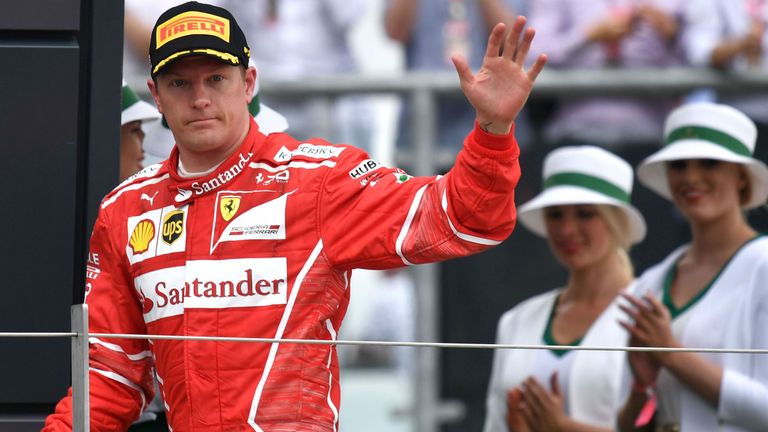 Who knows whether the inscrutable Kimi Raikkonen was fired up by Ferrari president Sergio Marchionne's blunt public criticism of him in Austria? What we do know is that Kimi needed to deliver a strong performance at Silverstone - and, with his first podium since Monaco, he found one.
That cruel late tyre blow-up cost him second place, but third should not detract from a weekend in which he both outqualified and outraced his title-contending team-mate. The target now is to transfer that form to Hungary, a circuit where Kimi has always raced well. Maybe another one-year contract is there for the taking after all.
Rating out of ten: 9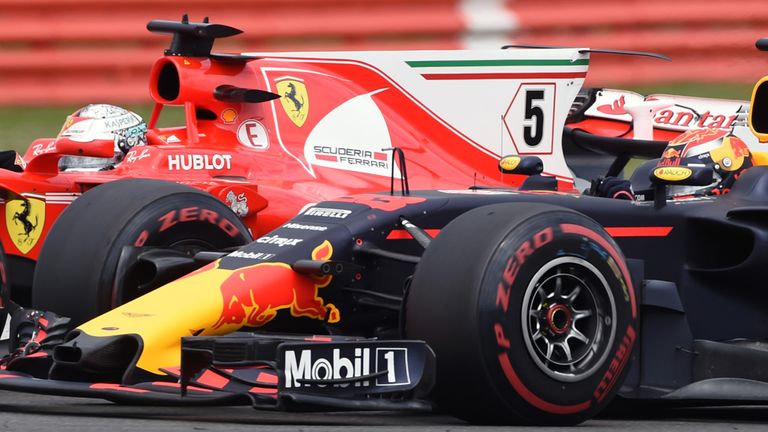 Max Verstappen had to wait two months to end his four-race streak without a grand prix finish but finally saw the chequered flag here as he dazzled the Silverstone faithful again.
One year on from his on-track battle with Nico Rosberg, the Red Bull teenager had to be at his very best to both jump Sebastian Vettel off the start and then keep him at bay as the championship leader made his move through Stowe. Vettel criticised the "jumpy" Verstappen, but the Dutchman was in his element.
He had a lonely race after Ferrari performed the undercut but was another driver lucky to pick up a place after Vettel's forced late pitstop. Fourth place won't please him too much but considering Red Bull's deficit to their rivals, he couldn't have hoped for too much more.
Rating out of ten: 8.5
Is anyone racing better than Daniel Ricciardo right now? Described as F1's best "wheel-to-wheel racer" by Sky F1's Anthony Davidson in Austria, the Australian had to be at his razor-sharp best again at Silverstone after a series of technical setbacks, both on the track and in the garage, left him sharing the back row with Fernando Alonso.
Extending his career-best run of five consecutive podiums was always likely to be a step too far from there, but fifth place was a mighty fine result in itself - particularly after Ricciardo undid his early work up the order in the race by running wide at Woodcote and dropping back down to 18th. But there were no more mistakes from there and, at a reduced 60 points, he keeps a respectable watching brief behind the three title contenders at mid-season.
Rating out of ten: 9.5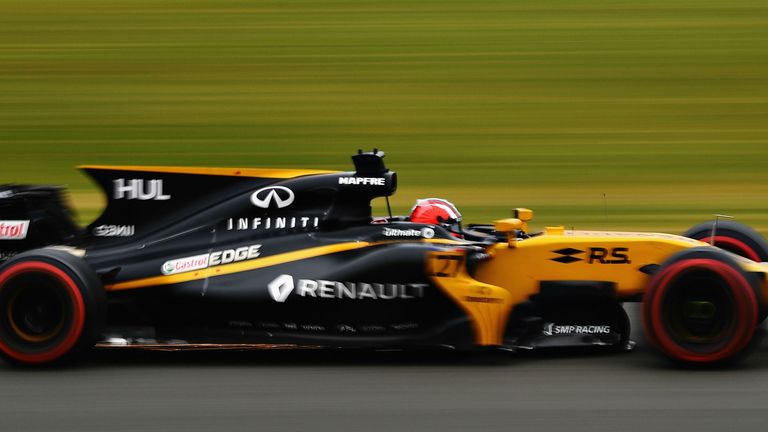 Where would Renault be without Nico Hulkenberg?
Not only was the German's qualifying performance sublime, but he followed it up with a mature race and in the end he was unlucky not to have finished in his grid position of P5. Hulkenberg lost engine power and deployment as he battled Ricciardo for position in the closing stages, but sixth place equals Renault's best result since returning to Formula 1. Unlike in Spain when he was helped by retirements, Hulkenberg did it on merit here.
"He's gone into a team that needed lifting, and he's done it," said Sky F1's Paul di Resta. Eight points also lift Hulkenberg above both Williams in the standings and into 10th place. The signing of the winter?
Rating out of ten: 9.5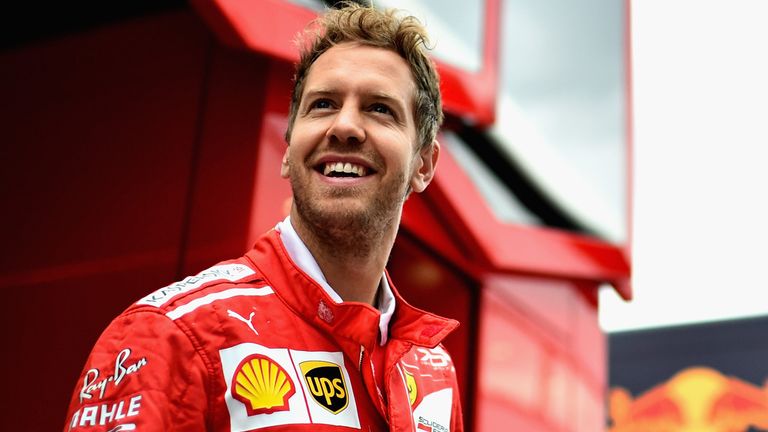 He still leads the Drivers' Championship, but Sebastian Vettel's season-long position at the head of the standings is looking precarious now. That isn't just because he finished only seventh thanks to that late puncture, slashing his lead over Hamilton to a solitary point, but because Mercedes appear to be in the ascendancy in 2017's title battle.
Qualifying is again becoming a problem for Ferrari, although Vettel did not help himself this weekend by losing the Saturday battle to Raikkonen when he had comfortably outpaced the Finn all through practice. Dropping behind Verstappen at the start, which he partly attributed to his brake fire on the grid, then meant he lost touch and became bogged down in wheel-to-wheel duels he could have done without.
It's four races without a win for Vettel and Ferrari now, meaning they need the slow twists of the Hungaroring next week to prove just as fruitful for them as Monaco's did back in May.
Rating out of ten: 7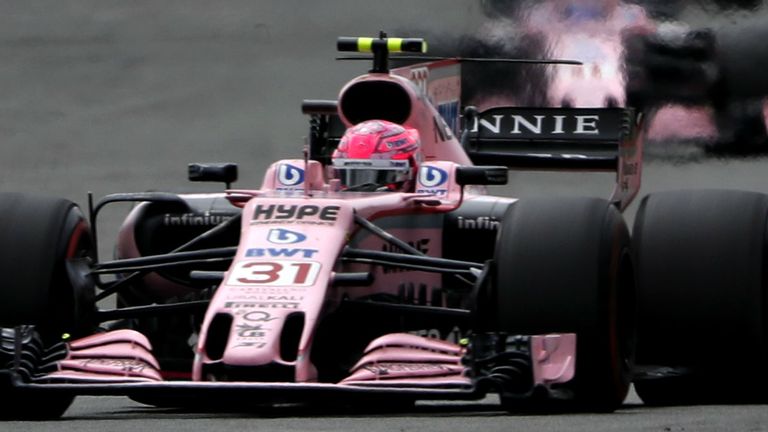 It's been one of the most interesting intra-team duels of the 2017 campaign, and a blinding start from Esteban Ocon helped him get the better of his Force India compatriot here.
Ocon passed two cars off the line and though Hulkenberg took a place back at the end of the first lap, the Frenchman deserves credit for holding off a determined team-mate for the rest of the afternoon. Could Force India have swapped the two drivers around considering Sergio Perez's pace? Maybe - but Ocon has been at the receiving end of that call this season, too.
This was another mature, consistent performance from the 20-year-old and his stock continues to rise. Is this really his first full season in F1?
Rating out of ten: 7.5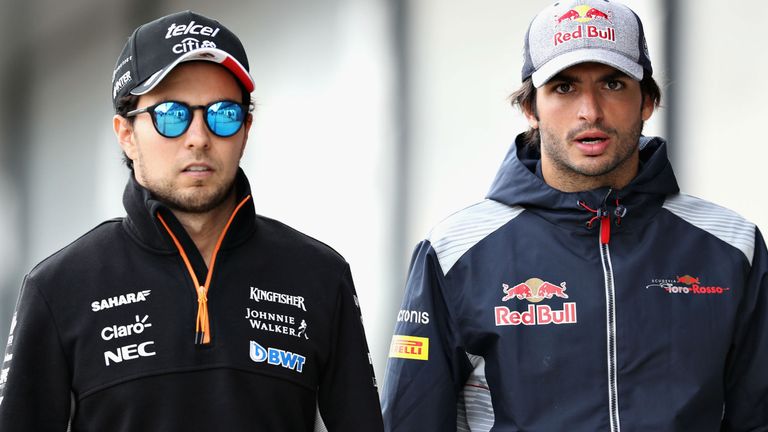 Sergio Perez lost the Sunday battle to Esteban Ocon for just the second time in the Force India pair's increasingly-close competition. Having started sixth on the grid, one place ahead of Ocon, Perez probably rightly felt a final finishing position of ninth was a missed opportunity.
He had a poor start to blame for that, after he lost two places, and from lap five onwards he was stuck behind the sister car. He spent 20 consecutive laps within one-second DRS range of his team-mate but, with Ocon getting the speed boost himself for most of that time while behind the long-running Magnussen, it became a high-speed stalemate.
Rating out of ten: 7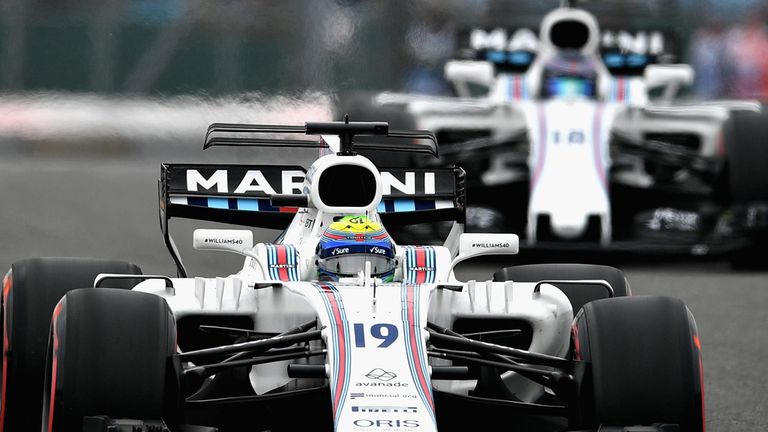 A frustrating weekend for Williams and Felipe Massa, with both team and driver usually excelling at Silverstone. Massa had to settle for just one point on Sunday, with the Brazilian hardly helped by a poor qualifying that left him 14th on the grid.
Massa did well to get close to the Force Indias ahead, thanks partly to a terrific getaway, but just couldn't pass the fellow Mercedes-powered cars. He couldn't have done much more.
"We just need to make sure our starting position is better in the next race," Massa said.
Rating out of ten: 6.5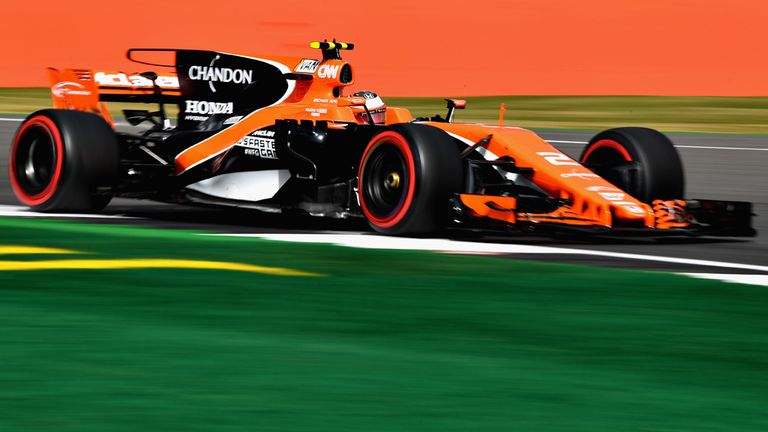 The British GP was Stoffel Vandoorne's strongest weekend of the year, so to fall one place a handful of seconds away from his first points finish of the year was agonising. Qualifying could not have gone any better after he finally got the better of Fernando Alonso at the ninth attempt to secure eighth, while he only lost position to the much faster Bottas and Ricciardo before his first pit-stop.
But then it all went wrong. A problematic four-second McLaren stop allowed Massa to jump him and that's the way it stayed for the final 25 laps.
Rating out of ten: 7.5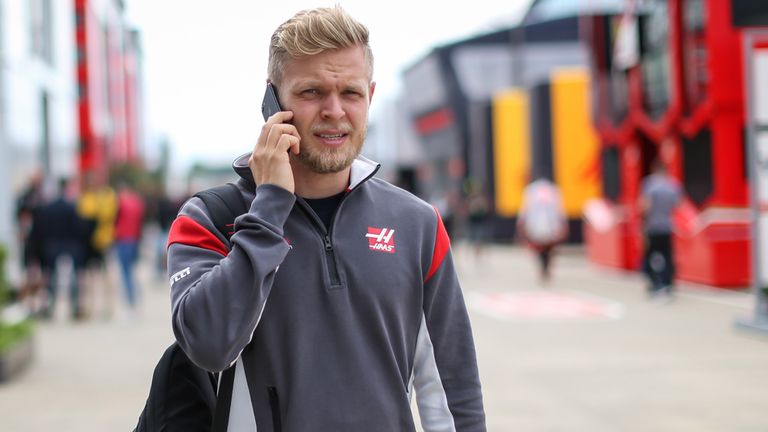 After nearly being taken out in a Toro Rosso sandwich on the first lap, Kevin Magnussen will have been relatively pleased with 12th place in the end.
After qualifying behind his Haas team-mate his race pace was encouraging, particularly on the soft tyre as he stretched his first stint out to 37 laps.
That gave Magnussen an opportunity to attack in the closing stages but the Dane wasn't quite able to celebrate his 50th grand prix start with a point.
Rating out of ten: 6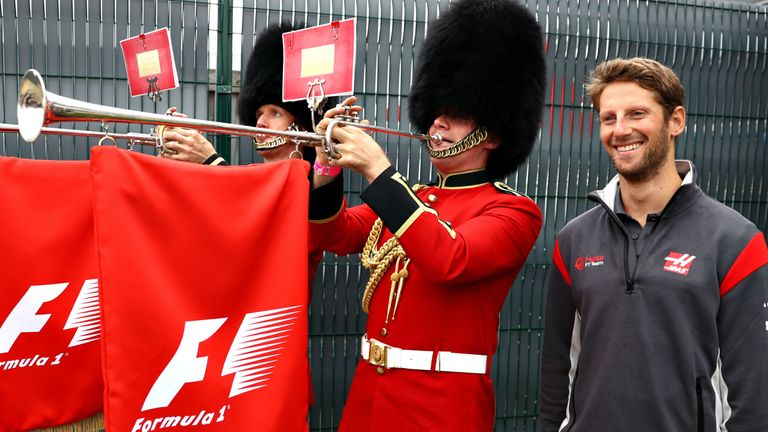 Days after starring at the Red Bull Ring, neither Romain Grosjean nor his Haas team have much to cheer on the wide open sweeps of Silverstone. Although he made Q3, Grosjean was unhappy with Lewis Hamilton, and ultimately the stewards, after he claimed the Mercedes man had blocked him on his first run.
That drew a put-down from Toto Wolff on Saturday evening and things didn't get much better from there for Grosjean. In the race, he lost a place at the start and then got stuck in traffic, before a late pitstop for supersofts in the hope that "something would happen at the front" only served to lose him one more place to team-mate Magnussen.
Rating out of ten: 6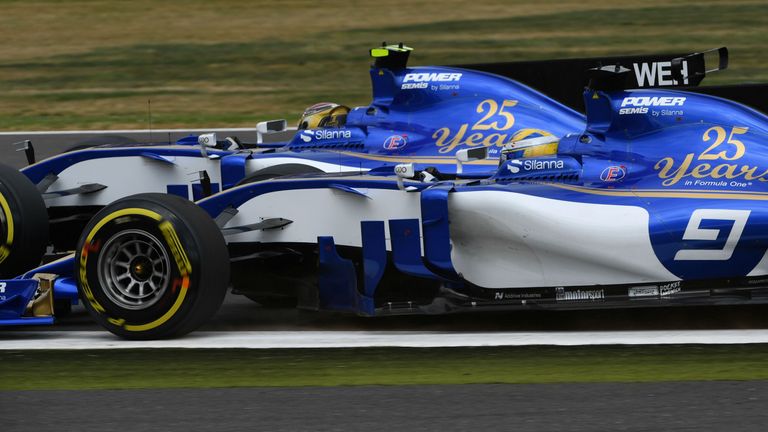 Marcus Ericsson finished the British GP ahead of his Sauber team-mate, as well as a Toro Rosso and a Williams. He couldn't have hoped for much more than that in an underperforming C36.
It wouldn't be a Sauber race weekend without near contact between their two drivers and Ericsson was indeed pushed wide by Pascal Wehrlein, but recovered to make his soft-supersoft strategy work after losing the intra-team qualifying battle. "I maximised the performance of the car," Ericsson claimed.
Rating out of ten: 7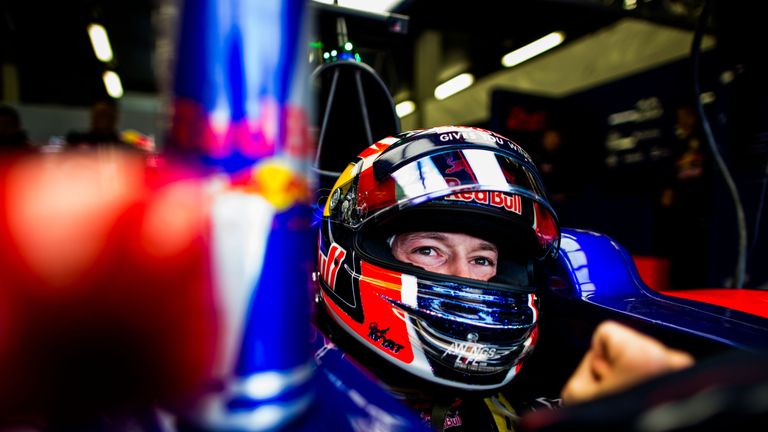 It's back to the bad old days for Daniil Kvyat at the moment.
A uncharitable fact, but the Russian picked up as many penalty points in the Austria-Britain double-header as he has Drivers' Championship points in 10 races this season. It's a shame as, in qualifying at least, he is keeping Carlos Sainz on his toes with Kvyat drawing level at 5-5 at Silverstone.
But it's Sundays that are going badly for the Russian at the moment. In many other years in the unforgiving Red Bull stable, Kvyat would be already coming under heavy pressure for his drive by now.
Rating out of ten: 5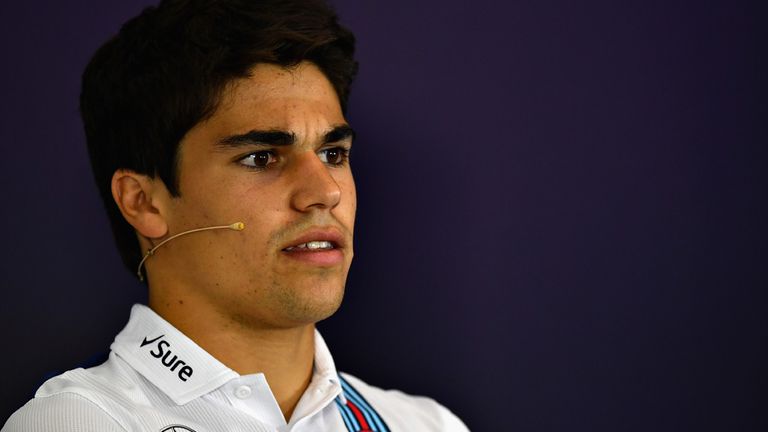 After three successive point-scoring weekends, Lance Stroll was brought back down to earth with a bang at Silverstone.
Stroll started P15 on the grid but an impressive first stint on the soft tyre seemed to put the Canadian in contention. However, damaged bodywork on his Williams forced Stroll into a second pitstop and he finished some way down on the top-10 as he just about brought the car home.
Much like his team-mate, a better qualifying would make everything a lot easier.
Rating out of ten: 5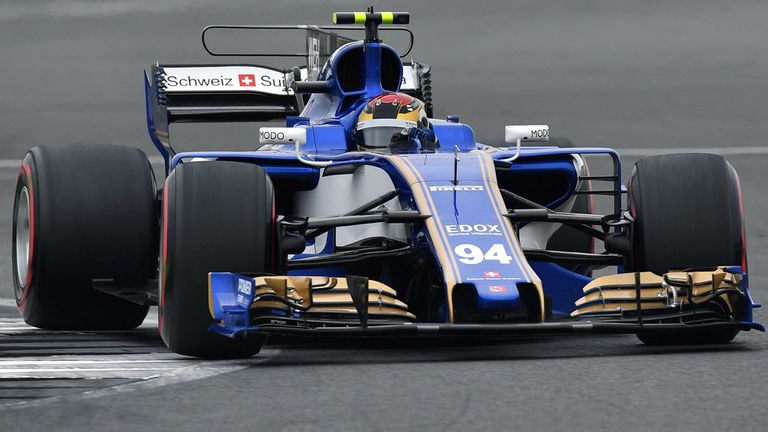 When you're cut adrift at the back of the grid there's little to lose in taking a gamble every now and then and so that's what Sauber did with Pascal Wehrlein on Sunday. Unfortunately for them, it didn't work out.
After getting what they hoped would be the German's mandatory tyre change out of the way under the early Safety Car, by pitting for the medium and then the soft in consecutive laps, Wehrlein was still forced to pit for fresh rubber again when his softs gave up the ghost 20 laps from home. Seventeenth and last won't live long in the memory.
Rating out of ten: 6
Did not finish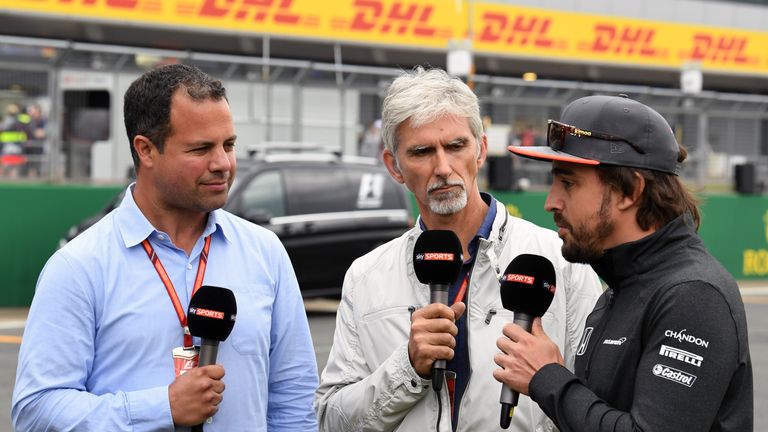 McLaren's pace is certainly improving but that won't mean much for Fernando Alonso after yet another DNF - all after the Spaniard was forced to start at the back of the grid. Not for the first time this season, this was a weekend to forget.
Well, actually, not quite. He still inspired one of the biggest cheers of the Silverstone weekend when he took the slick tyres for a run in the drying, but still slippery, late stages of Q1 and hit the top of the timesheet.
From 20th he ran no higher than 13th, with the official reason for the latest retirement a broken fuel pump on the MCL32. But as Alonso admitted, it was "a little less painful" as points were never really on the agenda here.
Rating out of ten: 6.5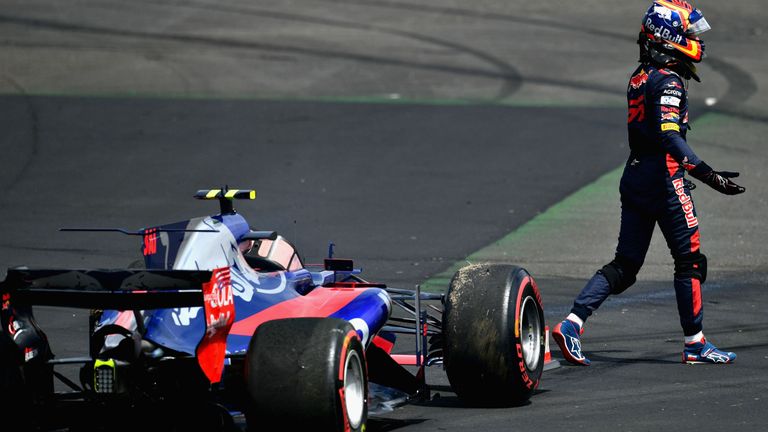 Carlos Sainz has all but been absolved from the blame for his collision with Kvyat, but another DNF wasn't exactly helpful for the Spaniard as rumours swirled about a possible mid-season move to Renault.
Sainz insisted he was looking forward to Hungary with Toro Rosso, but this is certainly a story to keep an eye on - particularly if he's not scoring as many points as we're all used to.
Rating out of ten: 6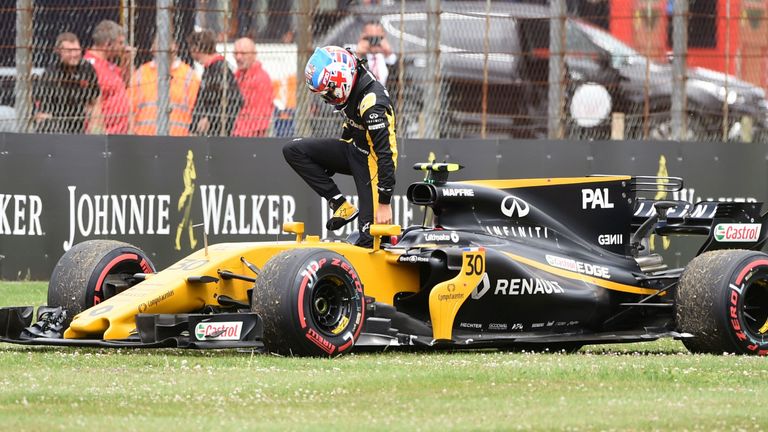 Motorsport can be a cruel old world at times and, in sporting terms, it doesn't get much tougher than not even taking the start in your home grand prix. Particularly when, by qualifying on the cusp of the top 10, you've put yourself in a decent position to challenge for some much-needed points. They say luck evens itself out over a year - well, for Jolyon Palmer, the scales surely must start balancing out soon.
Rating out of ten: N/A
Comment below to get involved in the debate, but please adhere to our House Rules. If you wish to report any comment, simply click on the down arrow next to the offending comment and click 'Report'.