The F1 drivers' half-term report
Sky F1's Mark Hughes reviews the first half of F1 2017 for all 20 drivers. Who has shone and who has had a stinker?
Last Updated: 10/08/17 4:51pm
MERCEDES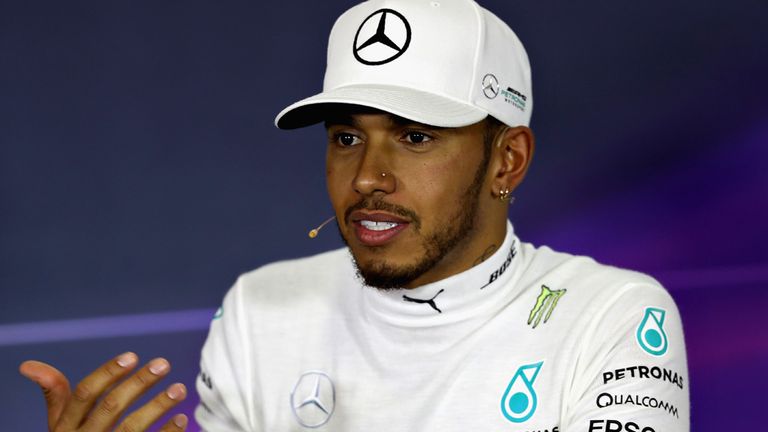 Lewis Hamilton
Championship position: 2nd; Points: 188
Qualifying score v team-mate: 6-5
2017 has been a little bit patchy by Lewis' own standards. His highs have been as high as anything he has ever done - that qualifying lap at Silverstone was astounding. But he's been caught out more than Valtteri Bottas when the car has proved difficult to set up, such as in Monaco and Sochi.
He asks much more of the front of the car than Bottas as he attacks into the turn and it has been a difficult car to get the tyres into the working window. When that hasn't happened that style hasn't lent itself as well to the car whereas Bottas' has.
When the car has been good Lewis has been flying and when the car hasn't been so good he hasn't been either.
He probably is now the title favourite as Mercedes appear to have a better handle on the car. It has always been potentially the fastest car but it hasn't always translated into performance. In that gap between Monaco and Canada they got a better understanding of it, but the ghost of that trait is still there. It's more difficult to set up than the Ferrari, which is more benign.
There still might be some tracks that catch them out, but now they largely appear on top of it you would say Lewis is the favourite for the title, but only by a slim margin.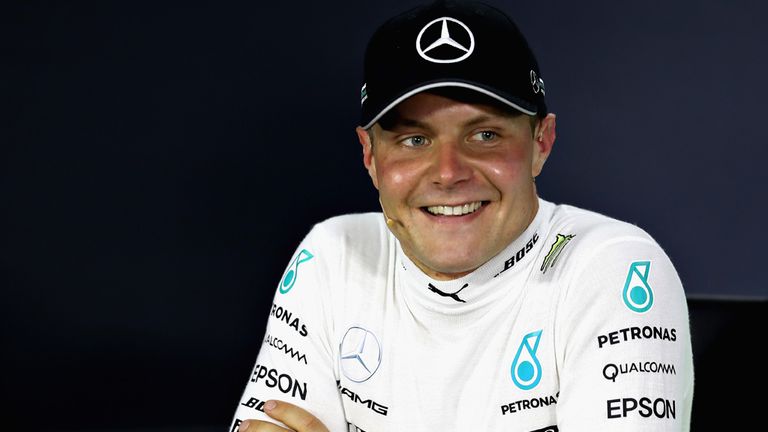 Valtteri Bottas
Championship position: 3rd; Points: 169
Qualifying score v team-mate: 5-6
Bottas has performed up to expectations. I don't think Mercedes will have been surprised how well he has gone, it may have been more of a surprise to people outside. But what's been really impressive about Bottas is how he has absorbed everything in.
He said the Mercedes was a much more complex bit of kit than anything he's had to drive before, the operation of the team is more complex and there are many more things to understand. But he's soaked that up like a sponge and just got better and better. He's totally immersed in it.
He's unflappable and has delivered his best most of the time - and that best is actually higher than a lot of people had realised.
FERRARI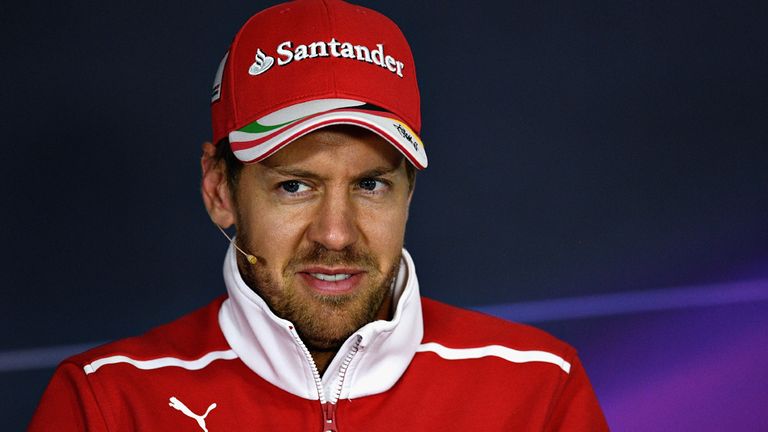 Sebastian Vettel
Championship position: 1st; Points: 202
Qualifying score v team-mate: 8-3
Sebastian is absolutely dynamite when he gets his hands on a car like this. He is fantastic.
He's actually been unlucky not to have won more races than he has. There have been a couple of races that should have been his but circumstances played out against him, the timing of Safety Cars and things like that. He could have been leading the championship by a lot more.
He might be up against it now that we are in a development war. I don't think Ferrari have particularly fallen behind, I just suspect the SF70-H hasn't been a quicker car at its peak. Mercedes have now got a handle on their W08, whereas Ferrari have been doing much the same as they've always done this year.
Apart from his strong points haul from the first half of the season, the other thing that Vettel has in his favour is the fact he's got so many more points than his team-mate. It's an easy option or Ferrari to concentrate their title chances on him, whereas that choice is not so clear at Mercedes.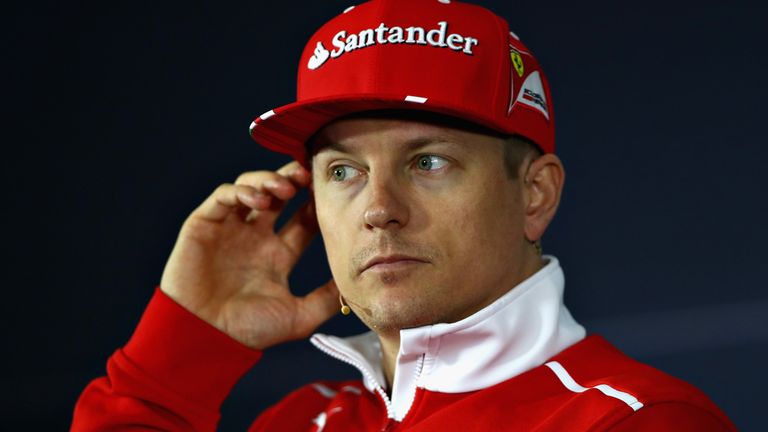 Kimi Raikkonen
Championship position: 5th; Points: 116
Qualifying score v team-mate: 3-8
Kimi is still super sensitive to the traits of his car. We saw him at his best in the McLaren years when we had a tyre war and he could get the front of the car exactly as he wanted. He's a driver who is extremely sensitive to how the front of the car responds and it means his operating band is way too narrow.
He seems content to operate within the terms of a No 2 driver, notwithstanding that he was furious after Monaco. I'm pretty sure he knows what the game is, he knows what he's there for. He doesn't get the best strategies, his own strategy is sometimes compromised to help Seb's race, and he's uncomplaining of that.
He's good enough to offer good support when the car is good. You still see glimpses of vintage Kimi. We saw it in qualifying in Monaco and then we saw it in the whole race there, really. But he is not a serious championship force.
RED BULL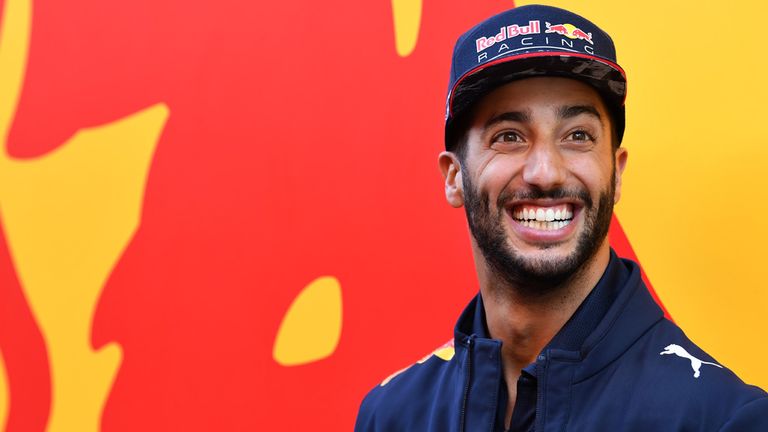 Daniel Ricciardo
Championship position: 4th; Points: 117
Qualifying score v team-mate: 4-7
Daniel's natural way of getting results is a bit more subtle than Max's, and maybe he is a more multifaceted performer, but every bit as brilliant.
He is a bit more long game. He does these amazing stints on the softest tyre and he can always get the tyre to go longer than anyone else despite going really quickly.
You saw that at Silverstone - he started from the back row of the grid and finished one place behind Max. He's fantastic at that.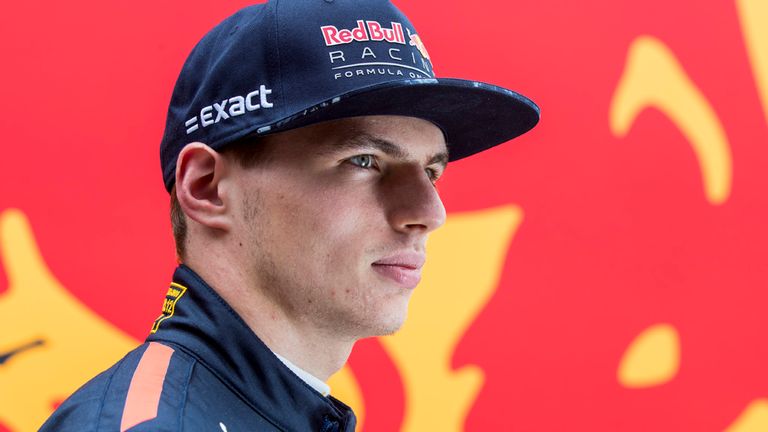 Max Verstappen
Championship position: 6th; Points: 67
Qualifying score v team-mate: 7-4
The points difference at Red Bull is not reflective of the competitive reality. If anything, you'd say Max has got the edge in the first half of the season in terms of raw pace.
Both Daniel and Max are brilliant drivers, but in very different ways. Max just grabs every opportunity and wrings its neck. It sometimes works and it sometimes doesn't. We saw that in Canada when he made that fantastic start.
He clipped Vettel's wing, which was fair enough as it was a racing incident, and then got the car up to second place when it had no business being there. Then at the restart he even had a go at Lewis' lead! He's never going to win the race, the car's not quick enough to do it, but he's not bothered, he's going to give it a go.
I love seeing that. His performance in that race reminded me of Gilles Villeneuve.
FORCE INDIA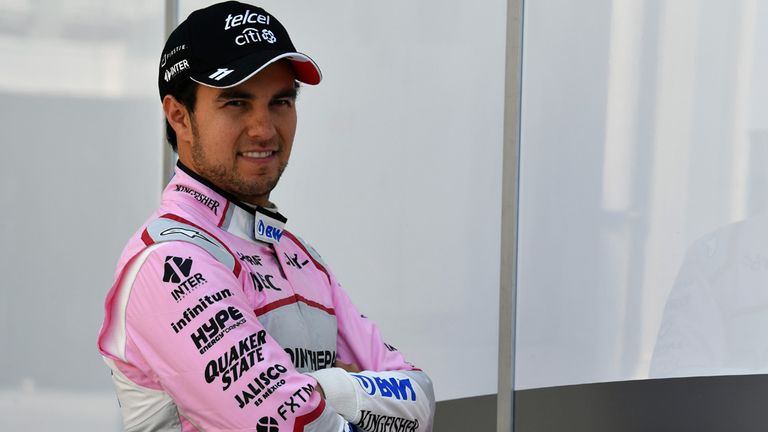 Sergio Perez
Championship position: 7th; Points: 56
Qualifying score v team-mate: 9-2
Sergio is a much more complete driver now than when he got that chance at McLaren. He invariably delivers everything that the Force India has got to give. He brings the results home.
He is very hard in battle and good with the tyres, although that's slightly less important now with this generation of Pirellis than it has been in the past. The car is in a bit of a no-man's land, behind the top three and vying with Williams as the best of the rest after that, but he is the one who has been constantly delivering the bigger points for the team.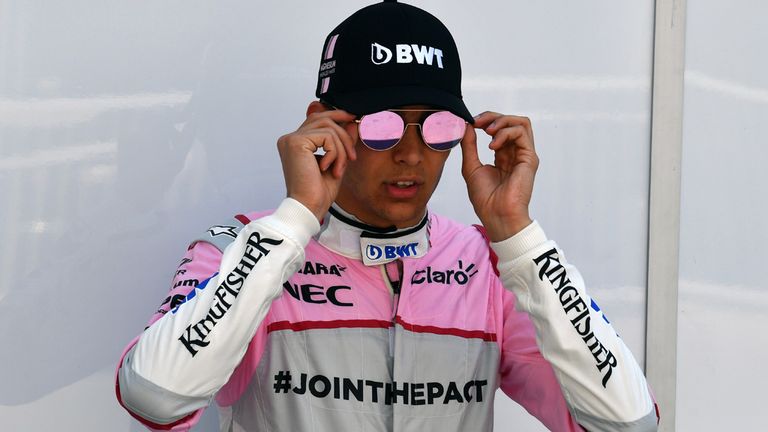 Esteban Ocon
Championship position: 8th; Points: 45
Qualifying score v team-mate: 2-9
The qualifying score is heavily in Sergio's favour, but they've always been tiny gaps. It's sometimes been hundredths, even thousandths, of a second but it's invariably been Sergio who has edged it.
But Ocon is still a brilliant talent. He is clearly a star of the future but to really have made himself solid-gold status he needed to have come in and been with, or ahead of, Sergio. So he still has work to do and still part of his game that he needs to improve, which is primarily that one-lap qualifying pace.
Ocon is a terrific racer and there have been several races where he has probably been faster than Sergio, but he's lost out on track position by qualifying behind. So that's the obvious area of improvement.
WILLIAMS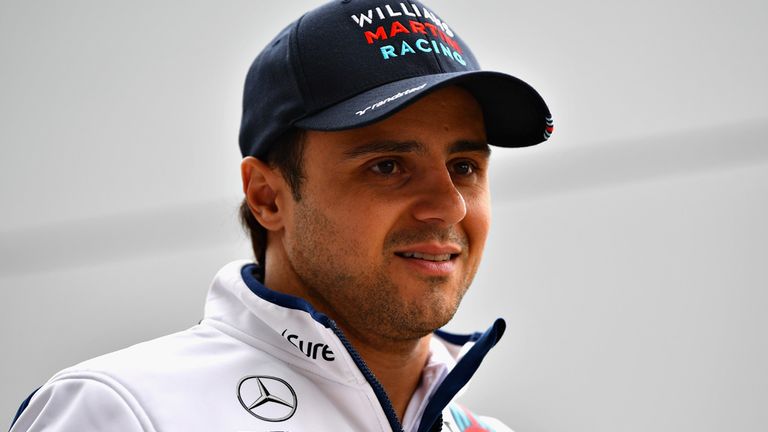 Felipe Massa
Championship position: 11th; Points: 23
Qualifying score v team-mate: 9-1
It's the same Felipe: he has his really good days and days when you don't really notice he is there. That's how he has been for a long, long time.
When he's having a good weekend he's capable of delivering what the car is capable of. He's also a good solid experience base for Lance.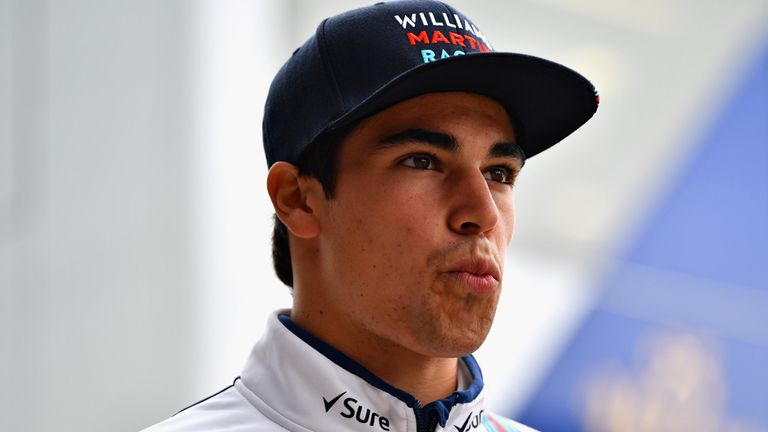 Lance Stroll
Championship position: 12th; Points: 18
Qualifying score v team-mate: 1-9
It's not been a steady line of progression for Stroll, it's been an erratic line, but there are positive signs there. His breakthrough seemed to come in Montreal when he got a couple of points there and that seemed to settle and relax him.
He did a bit of work on his personal performance between that race and the next one and then things fell in his favour in Baku, of course. He got that podium through attrition - but also through pace. He had been quick in Q2, quick in Q3 and all through the weekend. It was a circuit where many people were going up escape roads all weekend and he wasn't. He was confident, he was quick and he was controlled.
Those peaks are an indication of a driver's potential. But whether he can hook them up consistently is a question mark. He now seems to be much closer to Felipe's pace than he was in the early part of the season. So even if the car's not performing, and he's had what appears to be a bad result, when you look at the gap you think 'ah, he's only half a tenth off Felipe, so it's clearly a car problem this weekend'.
He hasn't been in the headlines since Baku, but I don't think he's fallen back. He's making progress.
TORO ROSSO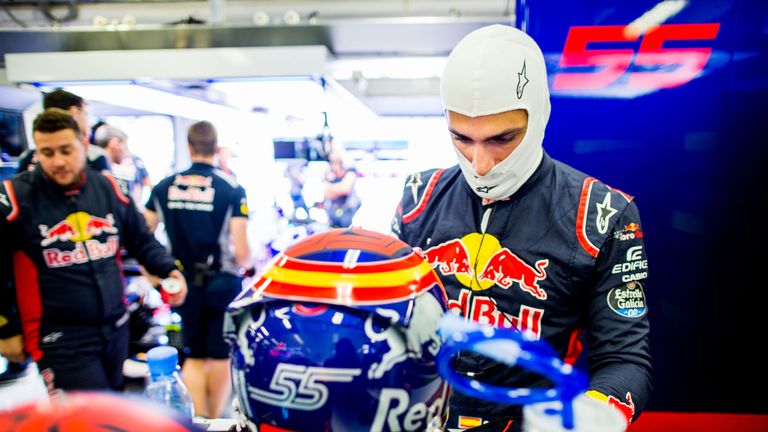 Carlos Sainz
Championship position: 9th; Points: 35
Qualifying score v team-mate: 6-5
I don't think Carlos is having his best season. By his own very high standards he has been a bit inconsistent. There have been a couple of incidents he got involved in that he didn't need to. The one with Stroll when he was coming out of the pitlane in Bahrain was squarely Carlos' fault.
I think there is a frustration coming through in his performances - a frustration that his career seems to be threatening to stall just at the time he feels it should be taking off. I'm sure it would take off if he was in the right seat, but it isn't and I don't think he has always been able to stop that frustration creeping into his driving.
Sainz probably has a slight performance edge over Kvyat, but not always. His performance in Hungary was excellent, however. The Toro Rosso shouldn't have been in Q3 and his gloves-off fight with Alonso was great.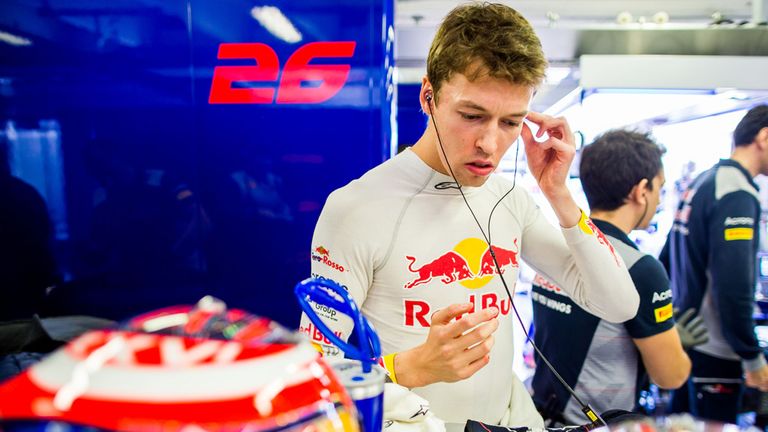 Daniil Kvyat
Championship position: 17th; Points: 4
Qualifying score v team-mate: 5-6
Daniil has got himself involved in a couple of incidents as well which have probably not helped his case.
But generally he is in a better place than he was a year ago.
HAAS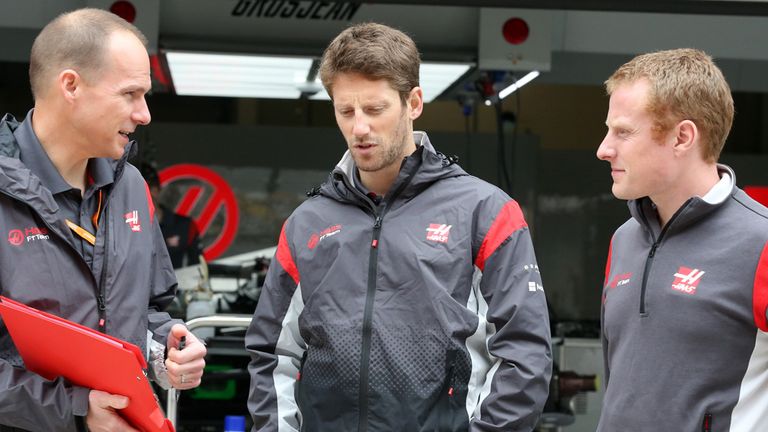 Romain Grosjean
Championship position: 13th; Points: 18
Qualifying score v team-mate: 7-4
Romain has a very specific driving style that delivers incredible speed - but only if he can really lean on the brakes, which unfortunately is absolutely the weakest trait of the Haas.
So we see only glimpses of the driver who was so devastating at Lotus in the second half of 2013.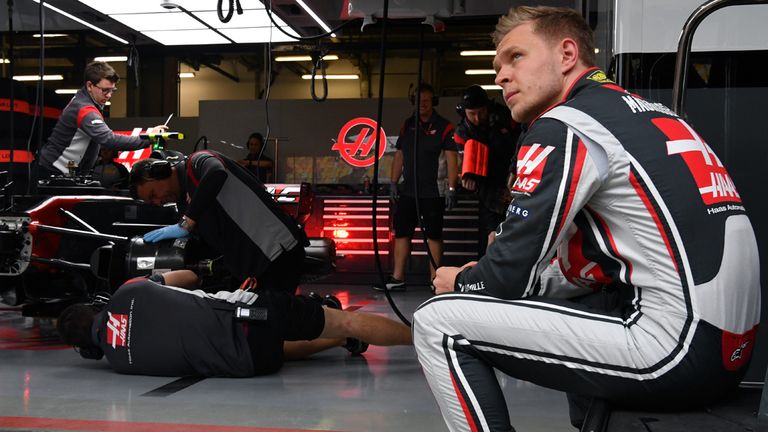 Kevin Magnussen
Championship position: 14th; Points: 11
Qualifying score v team-mate: 4-7
Kevin has been consistent and less sensitive to the car traits than Grosjean. He's a good racer and a super-cool guy.
But if the car came good, I sense it would be Grosjean who maximised it.
RENAULT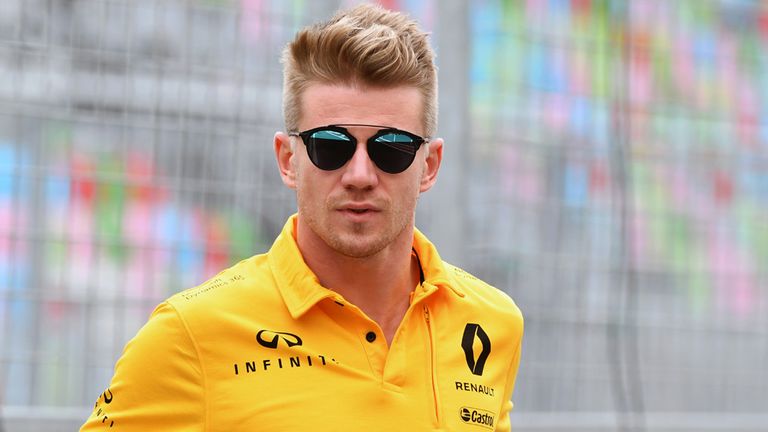 Nico Hulkenberg
Championship position: 10th; Points: 26
Qualifying score v team-mate: 10-0
Nico is doing the job Renault brought him in to do. He's consistently quick and gets a lot out of the car in qualifying. The car has tended to go backwards in the race a bit, but that's probably because it has been qualified higher up than it should have been.
He made a mistake in Baku which was unfortunate because he was on for a good result there. It's an extraordinary stat that he still hasn't been on the podium in F1 after over 120 races but Stroll, within half a season, has.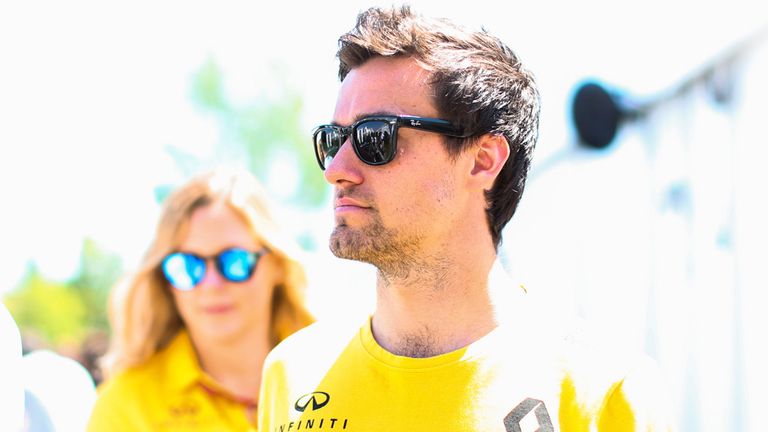 Jolyon Palmer
Championship position: 19th Points: 0
Qualifying score v team-mate: 0-10
Jolyon has had a mare of a season. He got off to a really unfortunate start with retirements that weren't his fault and it just seemed to really hurt his confidence.
He's experienced a team-mate who I think is faster than he thought and he's got on a downward spiral of confidence. It needs great strength of character to pull back from that.
MCLAREN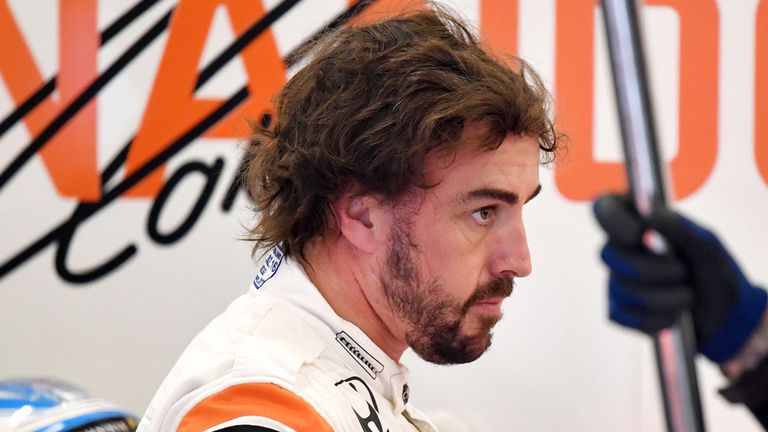 Fernando Alonso
Championship position: 15th; Points: 10
Qualifying score v team-mate: 9-1
Fernando remains one of the top two or three drivers at any given time. I don't think the best driver is the same from one race to the next, it's such a closely-bunched generation. There are actually probably four of five of them who can be that on any given day - and he's one of them.
He has this remarkable tenacity and the same qualities he has always had. He's bursting to get back in a competitive car and it's almost as if he has more desire now than he did when he returned to Renault, for example, in 2008-2009 when he wasn't particularly impressive during those years. He had some peaks during that time, but he is probably more impressive now than he was then.
I'd love to see him back in a competitive car but I don't know if it will happen.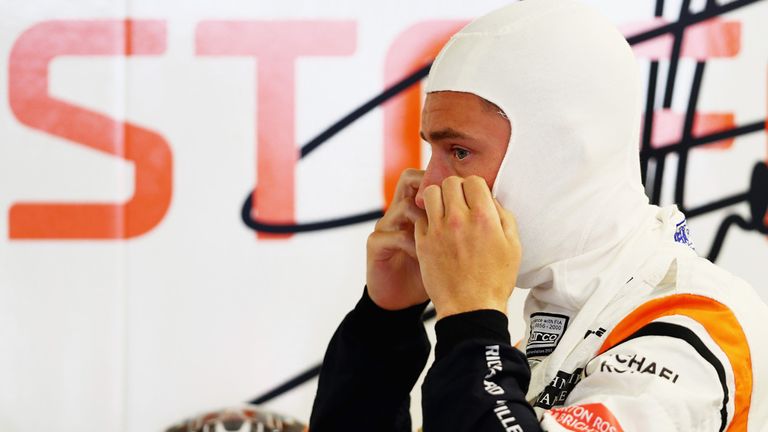 Stoffel Vandoorne
Championship position: 18th; Points: 1
Qualifying score v team-mate: 1-9
Stoffel has not delivered his potential so far. There have been little glimpses of it, but he has definitely underperformed. The very special driver we saw in GP2 has only rarely been evident this season. He hasn't always had the same run of opportunity as Fernando so the stats are a little bit misleading, but not that much.
On balance, he has been a slower qualifier and slower racer than Fernando and that's not what I would have expected.
SAUBER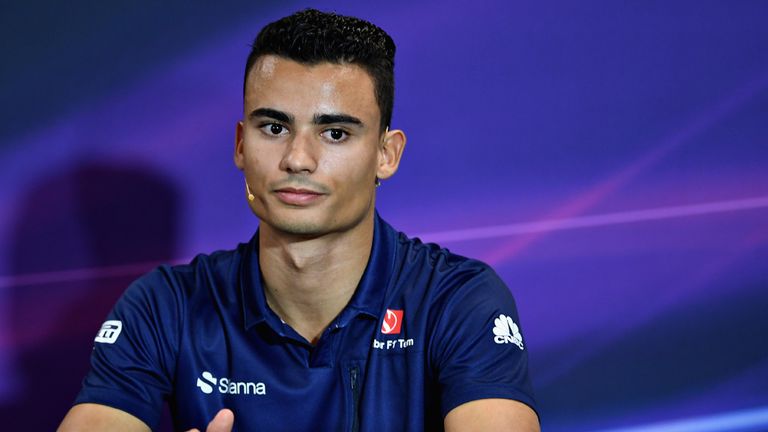 Pascal Wehrlein
Championship position: 16th; Points:5
Qualifying score v team-mate: 7-2
There has been a lot of tension at Sauber. Wehrlein has had the edge over Ericsson, but not all the time.
He continues to suggest he's a very quick, promising driver and it'll be very interesting to see him in a faster car.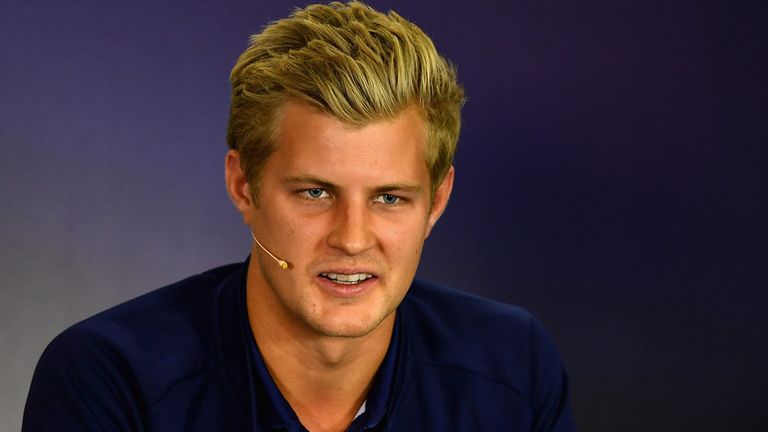 Marcus Ericsson
Championship position: 20th; Points: 0
Qualifying score v team-mate: 2-7
Tracks that reward heavy braking are where Ericsson has usually been faster than Wehrlein.
He just has a way of braking with a huge pedal pressure that really pays dividends in Montreal and places like that.
If you are using skysports.com you can comment below to get involved in the debate, but please adhere to our House Rules. If you wish to report any comment, simply click on the down arrow next to the offending comment and click 'Report'.