Lewis Hamilton says Mercedes aim to return stronger after F1 break
Four weeks between Hungarian GP and Belgian GP; Hamilton describes 2017 season as "difficult"; Mercedes driver 14 points behind Vettel
By James Galloway in Budapest
Last Updated: 01/08/17 9:09pm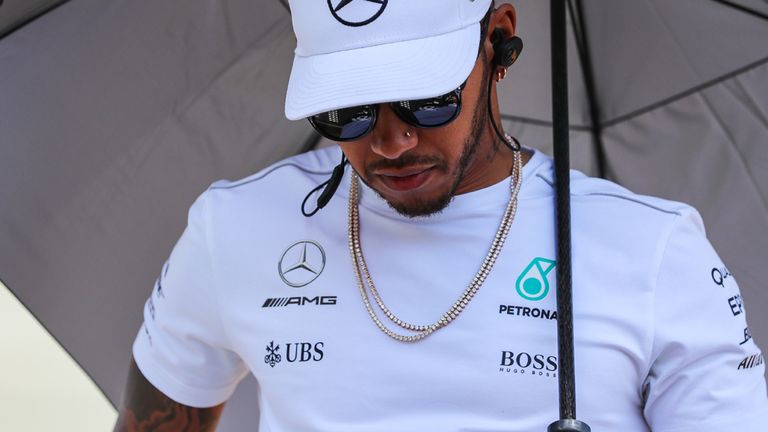 Lewis Hamilton says it is vital Mercedes recharge their batteries over F1's summer break so the team - himself included - are ready to deliver the "100 per cent" effort he believes is needed to beat Ferrari this season.
A Mercedes driver has yet to lead the standings outright in 2017 after Ferrari's Sebastian Vettel increased his grip on the points table with his fourth victory of the season in the Hungarian GP.
That leaves Hamilton 14 points adrift with Valtteri Bottas, who gained an extra three points at his team-mate's expense when the Englishman let him through at the final corner in honour of an earlier deal, a further 19 points back.
Was Hamilton right or wrong to let Bottas back ahead?
Hamilton has previously described this year's battle with Ferrari as the most intense of his career and, with 11 races completed in four months, the Briton believes the whole team will benefit from time off before Spa.
"I definitely think it's come at a good time," he said of the three-week break.
"It's definitely been very tough, physically, mentally and emotionally for everyone on the team. I'm only really speaking on my behalf, but it's definitely been a difficult season up to now.
"This break will be really great for everyone to spend some time with family and whatever they do. Recharge and come back hopefully fresh.
"I truly believe we have the capability of winning this championship, but it's going to take absolutely 100 per cent of everyone's effort to pull it off. I just encourage my team to come back strong and I'll try to come back even stronger."
Having all-but wiped out at Silverstone what just three weeks ago had been a 20-point championship deficit, Hamilton will return to action at the Belgian GP on August 27 playing catch-up to Vettel once again.
His sporting gesture to honour an agreement to give third place back to Bottas on Sunday if could not overtake the first of the Ferraris means he now trails Vettel by 14 points instead of 11.
"I don't think I'll ever get back those three points because up to now what's happened, has happened," added Hamilton.
"We've given up a lot of points to this point today, I think Ferrari have given up a lot less as a team. We'll hope that we don't give up any more points moving forwards."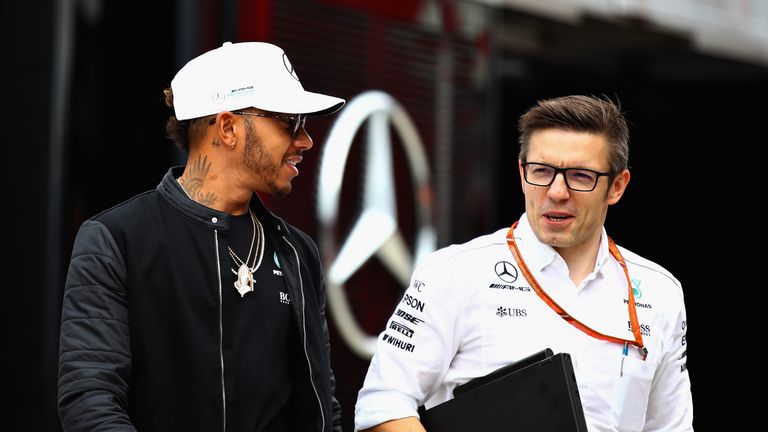 Will Mercedes be back on top after summer?
After four races without a victory had prompted questions about whether Ferrari were starting to wilt in the title race at mid-season, the Italian team's second one-two of 2017 in Hungary also improved their situation in the Constructors' Championship, where Mercedes now hold a reduced 39-point lead.
Mercedes Toto Wolff' expressed confidence after qualifying that Ferrari's return to the front was "track specific" but Hamilton is remaining wary before seeing the evidence of the next circuit in the calendar.
"Hopefully we go to longer circuits like Spa and it'll be a bit more like Silverstone, bit well see," he said.
Full 2017 race schedule and TV times