McLaren confirm Stoffel Vandoorne will continue with the team in 2018
Vandoorne to drive for McLaren in 2018 'as planned'; Team keep faith in Belgian after mixed rookie season; Brown says Vandoorne is a "future world champion" and wants him to stay for many years
By Matt Morlidge
Last Updated: 28/08/17 8:25am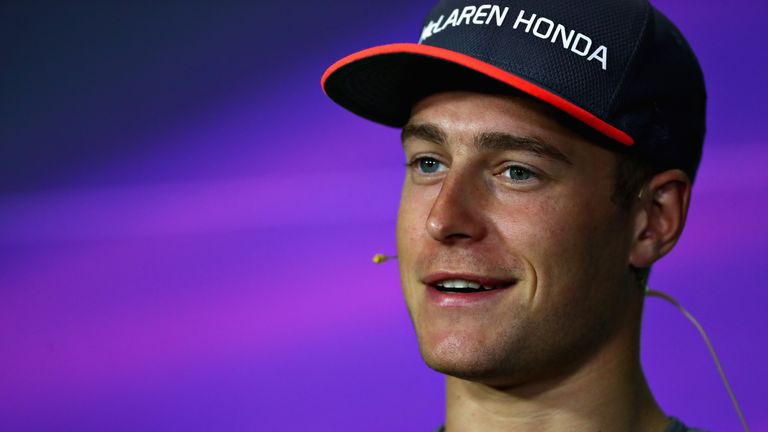 McLaren have kept their faith in Stoffel Vandoorne by confirming that the Belgian driver will continue racing with them in 2018.
Vandoorne has endured a mixed rookie season with the Woking team after entering Formula 1 as one of the most highly-rated and established youngsters, but has done enough to impress team bosses.
But while the 25-year-old will race for McLaren next year 'as planned', there are still doubts over who could partner him with current team-mate Fernando Alonso's contract expiring at the end of the season.
"I'm delighted that the team has now formally announced that I will continue to race for them next year, because I'll be able to approach the second half of my rookie season with total focus on the job in hand: namely getting the very most I can out of my car, my engineers, and everything and everyone around me," Vandoorne said.
"I've already learned such a huge amount in the first half of my first season in Formula 1 - from my engineers, from my mechanics, from Eric [Boullier], from Zak [Brown] and from Jonathan [Neale], and also from Fernando [Alonso], who is a brilliant driver and also an excellent team-mate.
"Last but not least, I want to say thank you to McLaren's partners and fans for their loyalty and enthusiasm - they are the best in the business - and also to McLaren's Executive Committee Principals, [Shaikh] Mohammed and Mansour [Ojjeh], who continue to put their faith in me."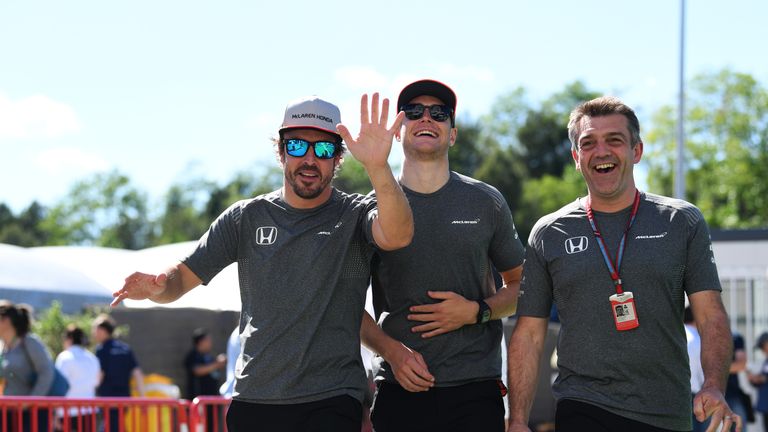 Vandoorne sailed through the junior categories as a McLaren young driver, before taking an emphatic GP2 title in 2015.
He was a reserve F1 driver with the team a year later, replacing an injured Alonso in Bahrain and out-performing Jenson Button on his debut, scoring McLaren's first points of the season.
Vandoorne was rewarded with a full-time seat following Button's exit, but had to wait until the Hungarian GP, the 11th race of the 2017 campaign, to score his first points in an under-performing MCL32.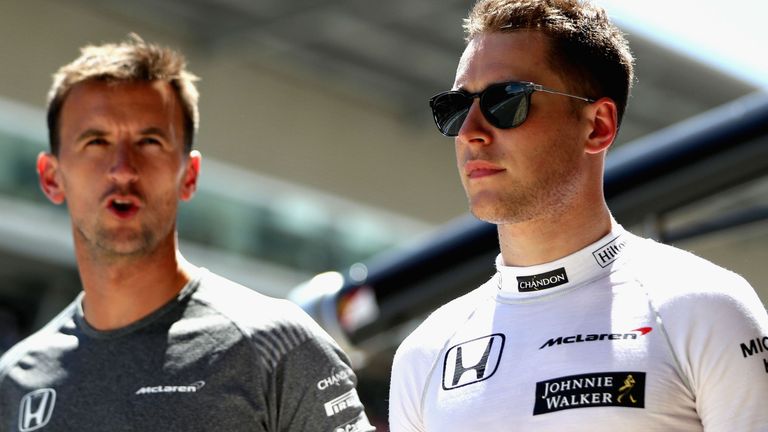 The Belgian has also only out-qualified Alonso once this year but McLaren have always publicly praised his abilities, and he has assurance over his future ahead of a home grand prix at Spa this weekend.
"Like all rookies, he's had to learn a lot in the first half of his first Formula 1 season, but we have great confidence in him, and he's getting better and better all the time," said McLaren boss Eric Boullier.
"His team-mate is a tough opponent - that's an understatement in fact, because he's arguably the best driver in the sport today - but Stoffel's robust talent and fierce ambition make us sure that he'll achieve great successes with us in the future."
Vandoorne at McLaren for a "number of years"
Though McLaren haven't specified the length of contract Vandoorne is currently on, it's clear that they see him as their driver for the future - especially while Alonso's stay remains in doubt.
"Before anyone asks me any questions about duration, we don't want to go into that kind of confidential contractual detail," the team's executive director Zak Brown said.
"But let me put it this way: when we signed Stoffel, we intended that he would race for us for a significant number of years, and that remains our firm intention."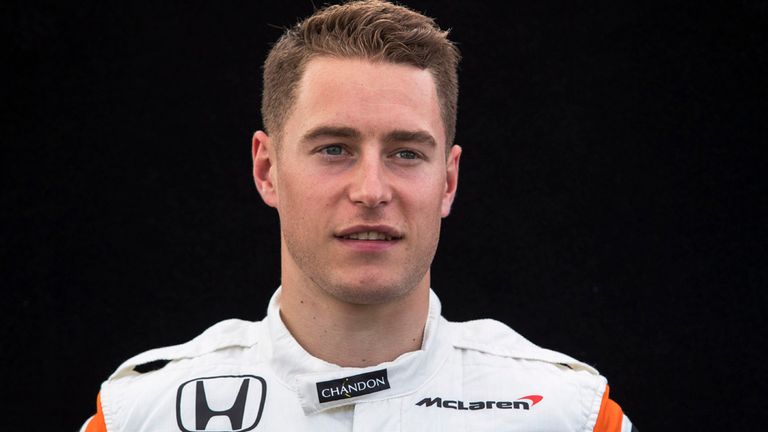 "A future world champion"
Vandoorne may not have the car to compete for race victories at the moment, with McLaren continuing to struggle with their Honda engine, there is an unwavering belief that he will deliver.
And Brown added that he thinks Vandoorne is a "future world champion".
"I regard Stoffel as a super talent - a future Formula 1 world champion in fact - and that's why I've always been adamant that he should race for us on a multi-year basis," he claimed.
"We all know Stoffel's potential, and when we have a package fast enough to win grand prixs again - and we will - Stoffel will be in the right place to score his first Formula 1 victory."