Renault don't have the capacity to supply McLaren in 2018, believes Christian Horner
"I don't think Renault could supply a fourth team," Red Bull boss says; Renault confirm talks with McLaren but not pushing for deal
By Matt Morlidge
Last Updated: 28/08/17 8:19am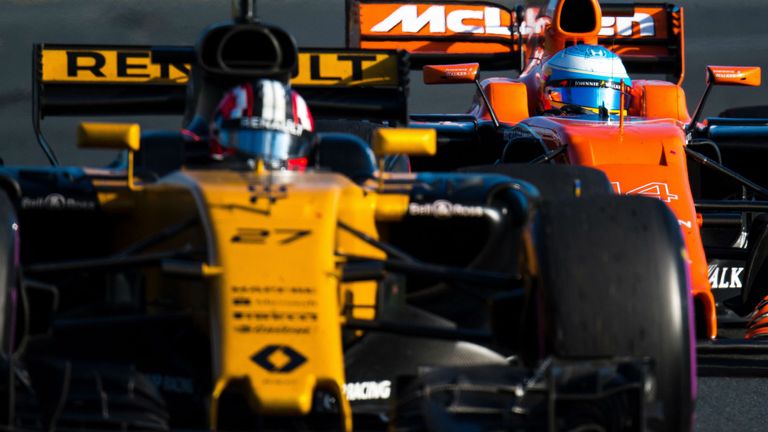 Renault do not have the capacity to power a fourth team in 2018 and McLaren may have to look elsewhere for their "engine shuffle", according to Christian Horner.
Amid another disastrous season, McLaren are considering ditching current engine providers Honda but have struggled to source an alternative so far, with both Ferrari and Mercedes unwilling to supply a potentially competitive team.
And Horner says it is likely that Renault - who have deals to supply Red Bull, Toro Rosso along with their works team in 2018 - are also unavailable for next season.
The Red Bull team boss also struggles to believe the FIA, Formula 1's governing body, would ratify a deal that would effectively dump Honda from the sport.
"I don't think Renault could supply a fourth team," Horner told Sky Sports F1. "I don't think they have the capacity to do that and they would also need FIA approval to do that which I which I can't see happening.
"It is an FIA issue if Renault are to supply more than three teams, but I can't imagine a situation where they would agree something which would be effectively be putting Honda out of Formula 1."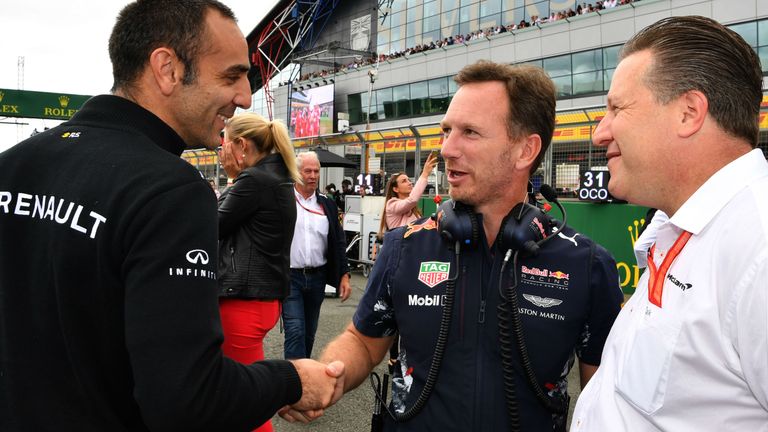 And while Renault chief Cyril Abiteboul confirmed there had been negotiations with McLaren, he claimed the sport's regulations would stop any deal and that the French manufacturer wouldn't want to power more than three teams.
"Right now there is a restriction with the regulation if we wanted to supply more than three teams," Abiteboul said in Friday's team principals' press conference.
"In addition to that I don't think we could provide more than three teams without degrading the quality of the service for the other teams.
"We've got a contract with Red Bull in place and we would like to carry this relationship until 2020. We are not pushing for anything."
Alonso's 'open talks' with McLaren over engines
It could mean McLaren are stuck with their current providers for another year, particularly after talks between Honda and Toro Rosso regarding a 2018 power supply broke down during the summer break.
In any case, Horner claims engine changes would need to be agreed as soon as possible with next season in mind.
"It's getting pretty late in the day now, designs are obviously well underway for next year," the Red Bull chief explained. "An engine shuffle would need to be dealt with in the next couple of weeks."
But while Horner added that there are "certain provisions" and clauses in the Red Bull-Renault contract, he accepts any decision would come down to the FIA and Renault.
"Within the contract there's certain provisions," he said. "We learnt the lesson a couple of years ago with Ron Dennis [ex-McLaren chief] and some of the clauses he puts into his contracts.
"Any supply that Renault choose to make is ultimately down to them but I think three is their capacity at this point in time."
Honda have brought an upgraded power unit to the Belgian GP and McLaren are in desperate need of performance in the second half of the season, currently sitting ninth in the Constructors' Championship.