Formula 1: Who is under contract and until when?
A team-by-team, driver-by-driver rundown of who is under contract and until when in the F1 transfer market…
By Pete Gill
Last Updated: 28/09/17 8:14am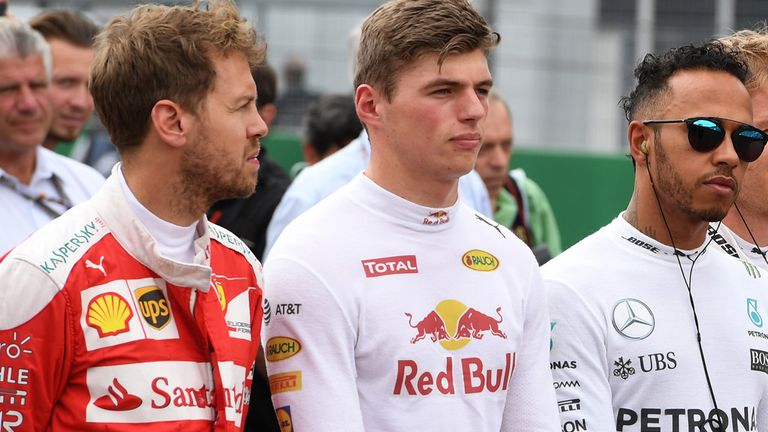 At Mercedes, both Lewis Hamilton and Valtteri Bottas are under contract for 2018 - but only 2018.
Hamilton's existing deal - the three-year extension he signed in May 2015 - runs until the end of next season while Bottas, after being hired on a single-term deal to replace Nico Rosberg last winter, has been retained on another one-year contract - tacit acknowledgement, it would seem, Mercedes are aware of how the market could open up for 2019 and are keeping their options open.
As for Hamilton, Mercedes will not open talks with their star asset about a new deal until the end of the current season, although their bargaining position has been strengthened by Sebastian Vettel's extension at Ferrari all-but closing the door on Hamilton driving in red until 2021 at the earliest, by which time he would be 36.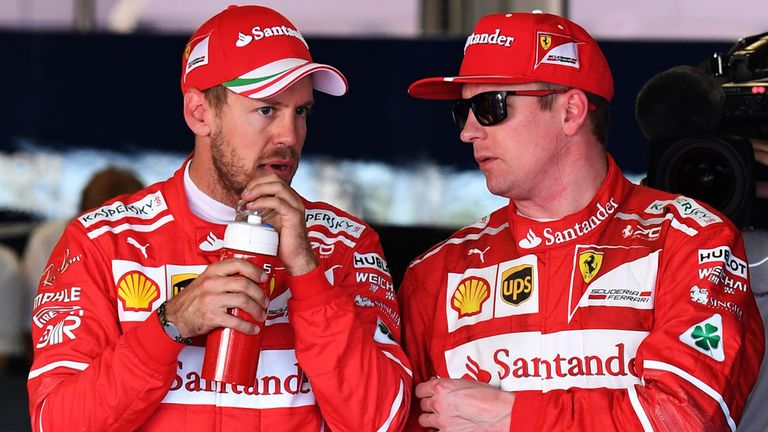 As detailed above, Vettel's new three-year deal with Ferrari ties him to the team for the 2018, 2019 and 2020 seasons. There are, however, likely to be performance-related clauses in the deal, similar in type to the exit clause which enabled Vettel to leave Red Bull for Ferrari three years ago.
As for Kimi Raikkonen, the Finn has, for the third year in a row, signed a one-year extension with the Scuderia for 2018.
For future reference, all of Raikkonen's extensions have occurred at the same time of year: mid-August in 2015, early July in 2016 and mid-August again this year. So if we reach Monza in 12 months' time without any news of Raikkonen's retention, expect change.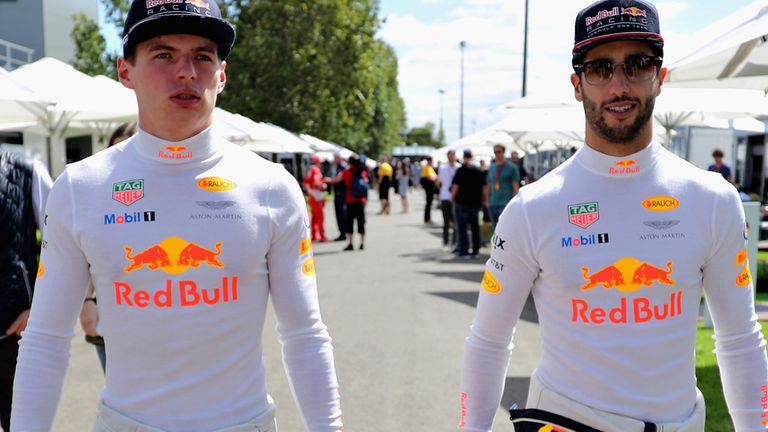 Were Raikkonen to leave - and almost certainly retire, aged 39 - at the end of 2018, the leading candidate to replace him will be Daniel Ricciardo simply because the Red Bull driver is currently a free agent for 2019.
Max Verstappen? Unlike Ricciardo, the young Dutchman has two years still to run on his existing deal rather than one.
"He has a contract for 2019," said team boss Christian Horner. "Then after 2019 he's on the open market."
Although there has been speculation that his contract contains opt-out clauses - again, similar to what Vettel used to exit the team in late 2014 - Red Bull are adamant Verstappen's deal is absolute.
"The only driver who had a clause was Mr Vettel," Horner told Sky F1 in Baku. "They are on junior driver contracts whereas Seb was able to renegotiate after his second world championship which had a bit of performance in it which gave him the trigger when Fernando made his move from Ferrari. These drivers don't have that trigger."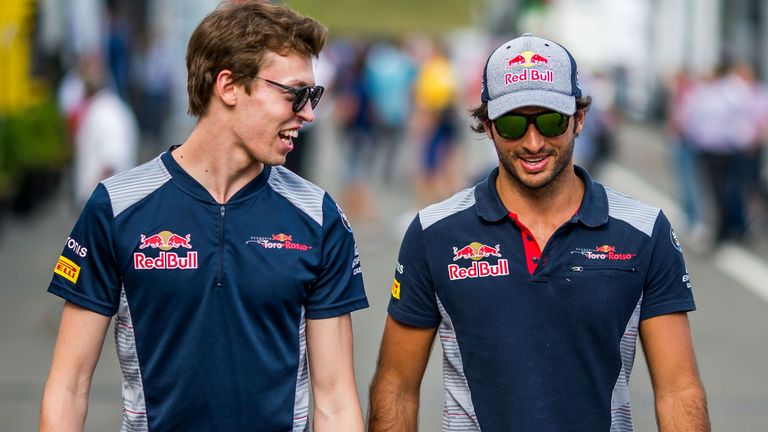 There will be at least one driver change at Toro Rosso next year after parent team Red Bull released Carlos Sainz to join Renault on loan.
Debuting in Malaysia, Pierre Gasly stood in for Daniil Kvyat and the young Frenchman is the odds-on favourite to replace Sainz on a full-time basis in 2018.
Despite his demotion, Kvyat is also likely to be retained for 2018 although speculation persists that Toro Rosso's new power providers Honda will seek to introduce one of their affiliated youngsters. Toro Rosso hold an option on Kvyat's services - but are yet to exercise it.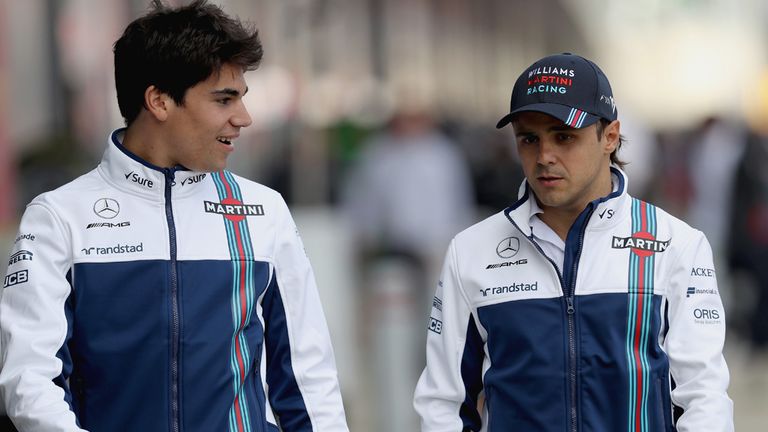 At Williams, Lance Stroll was announced only with reference to the 2017 season but his deal is likely to be long-term in nature - not least, of course, because of the funding he brings to the team - and only one potential vacancy at Grove for next year is being talked about given that Felipe Massa re-signed on a single-year deal in January just three months after his first official retirement from the sport.
It's thought that Robert Kubica and Paul di Resta are the favourites to land Massa's seat if it becomes available at the end of the year.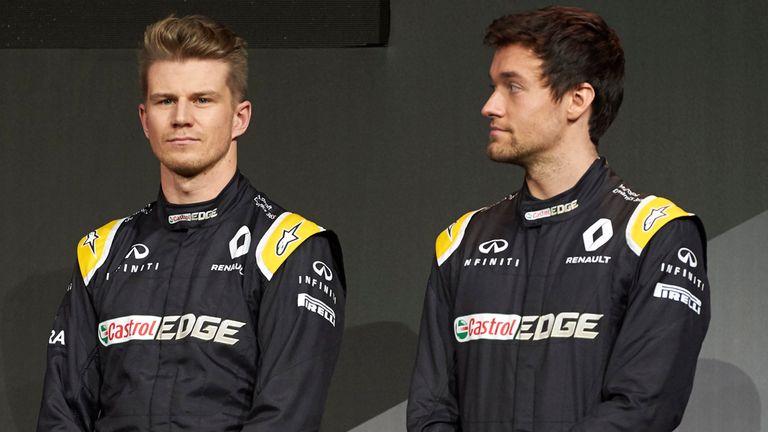 Renault's driver plans were finalised in September when the team announced Carlos Sainz would replace Jolyon Palmer for 2018 alongside Nico Hulkenberg.
But, for now at least, it's just a single-season loan deal at Renault for Sainz and while Hulkenberg joined on what the team described as a "multi-year contract" at the end of 2016 it's still conceivable that both of their seats will be free for 2018.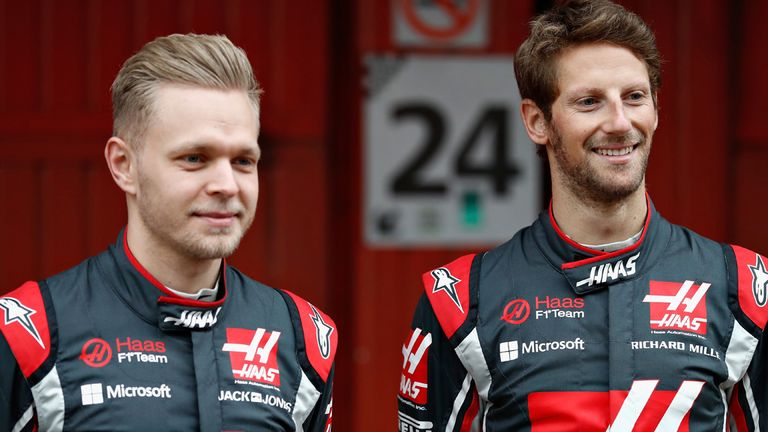 Haas have also been publicly transparent about their driver arrangements. Echoing the announcement of team owner Gene Haas that it was a "given" Romain Grosjean and Kevin Magnussen would be retained, team boss Guenther Steiner clarified in Belgium that Grosjean "two years ago now [signed] a three-year contract and Kevin last year [signed] a two-year contract".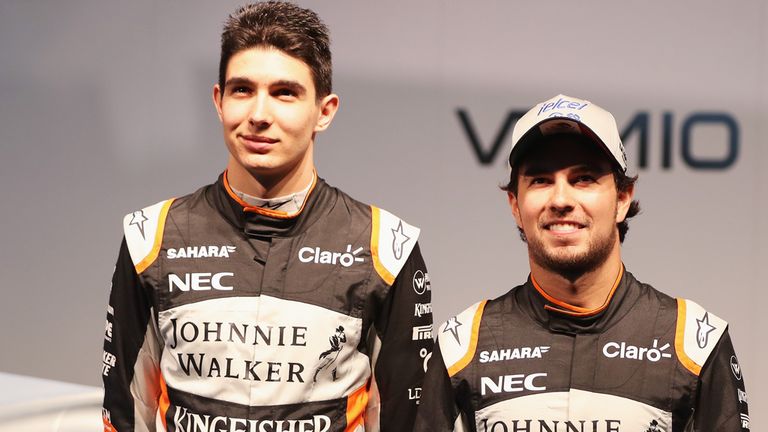 Despite their drivers' apparent inability not to collide into each other, both Sergio Perez and Esteban Ocon have both been retained for 2018 at Force India.
But, again, only for 2018.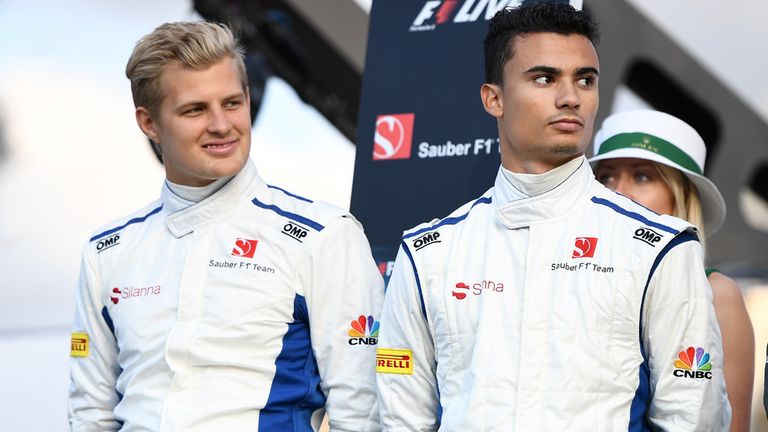 Change is expected at Sauber, however, in the wake of Ferrari's new beefed-up deal with Sauber with Mercedes graduate Pascal Wehrlein conceding to Sky F1 in Belgium he doesn't expect to stay beyond this season.
The team's official line is they are yet to make a decision on their driver line-up, but newly-installed team boss Fred Vasseur said at Spa "the driver issue is also a point for discussion with Ferrari" and few in the paddock believe that those discussions - to be taken "in the next couple of weeks" won't end with Charles Leclerc partnering Marcus Ericsson.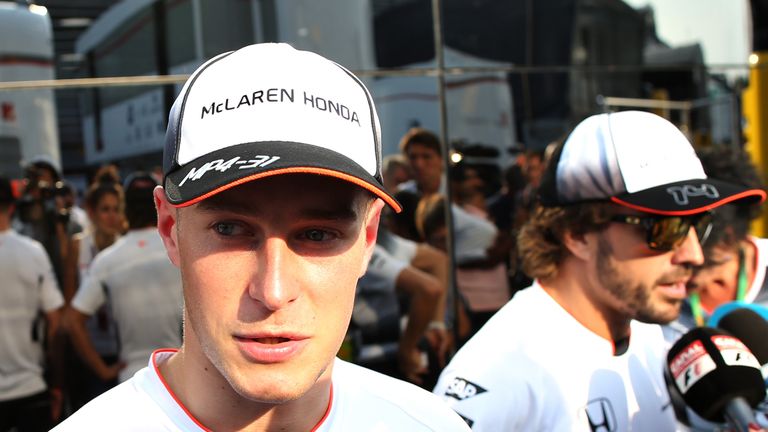 Which brings us, last but by no means least, to McLaren.
The team announced on the Wednesday before Spa that Stoffel Vandoorne would be kept on 'as planned'.
What's more, McLaren also have another driver, world champion by status, under contract for next season.
No, not Fernando Alonso - whose three-year deal, signed when he re-joined from Ferrari at the end of 2014, expires at the end of the year - but Jenson Button.
Lest we forget what was announced at Monza almost exactly a year ago, Button was stood down for the current season while simultaneously signing a new deal for 2017 and 2018. As the team put it themselves: 'Jenson Button has signed a new contract to extend his relationship with the McLaren-Honda team, is now contracted for two more years'.
Most saliently of all, the new deal and 'innovative three-driver strategy' included a stipulation that McLaren retained a contractual option on re-appointing Button as a race driver for 2018.
A year on, however, there appears to be little or no prospect of Button returning to McLaren if Alonso departs.
After all, and despite just writing 1,332 words to the contrary, an F1 driver contract is usually only worth the paper it's written on.
Which teams have drivers under contract for 2018?
| | |
| --- | --- |
| Mercedes | Lewis Hamilton |
| Ferrari | Sebastian Vettel and Kimi Raikkonen |
| Red Bull | Daniel Ricciardo and Max Verstappen |
| Force India | Esteban Ocon |
| McLaren | Stoffel Vandoorne |
| Toro Rosso | Carlos Sainz |
| Haas | Romain Grosjean and Kevin Magnussen |
| Renault | Nico Hulkenberg |
Watch the Italian GP LIVE ONLY on Sky Sports F1 this weekend. Sunday's race at F1's fastest track starts at 1pm. Want to watch but not a subscriber? Get a NOW TV day pass for £6.99!
If you are using skysports.com you can comment below to get involved in the debate, but please adhere to our House Rules. If you wish to report any comment, simply click on the down arrow next to the offending comment and click 'Report'.