The McLaren-Renault, Toro Rosso-Honda deals: What to look out for
What to expect, and what to look out for, around the expected Toro Rosso-Honda, McLaren-Renault, Alonso and Sainz deals...
By Pete Gill
Last Updated: 30/09/17 8:59am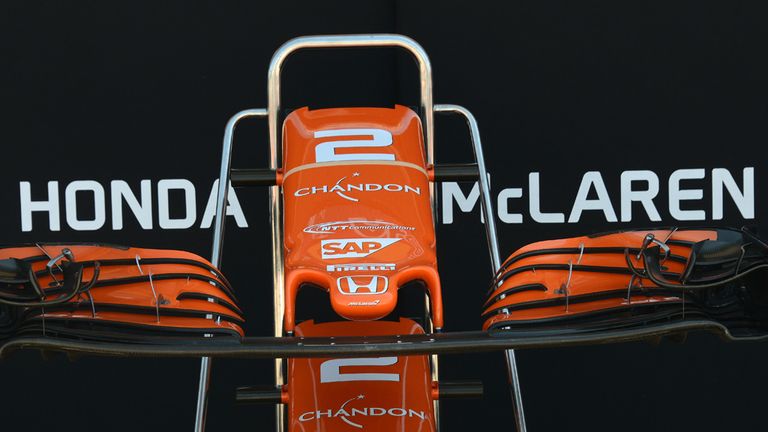 A simultaneous set of announcements
Rather than a 'domino effect' of announcements triggered by, for instance, McLaren unilaterally confirming they are divorcing Honda, it could be that all the pieces fall into place at once.
McLaren set to divorce from Honda
Don't be surprised, therefore, if Singapore hosts a slew of simultaneous confirmations detailing the Toro Rosso/McLaren Honda/Renault engine swap - and the associated add-on deals.
A 'group announcement' would enable all parties to save face by presenting the swap as 'good news all round' while avoiding any outward appearance that they had been backed into a corner.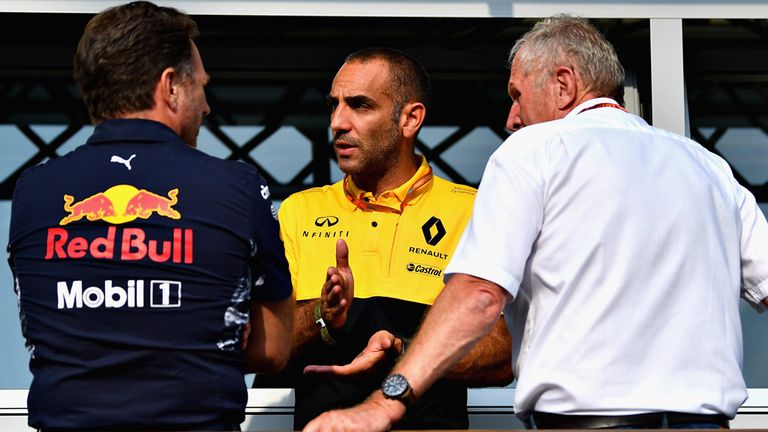 Fighting talk from Renault
One of the hardest questions to answer when anticipating the likely endgame of this saga is 'what's in it for Renault?'
As detailed below, signing Carlos Sainz is part of the response. But does signing a driver of unchallenged potential who has yet to score a podium in F1 really compensate for the challenge Renault have given their own works team by pitching them in a straight fight with McLaren-Renault and Red Bull-Renault? Good luck beating those two in the Constructors' Championship next year.
Team Renault will no doubt relish the competition and Group Renault will doubtless welcome the prestige of having a motorsport superpower such as McLaren sheltering under their umbrella. But it's certainly a brave move.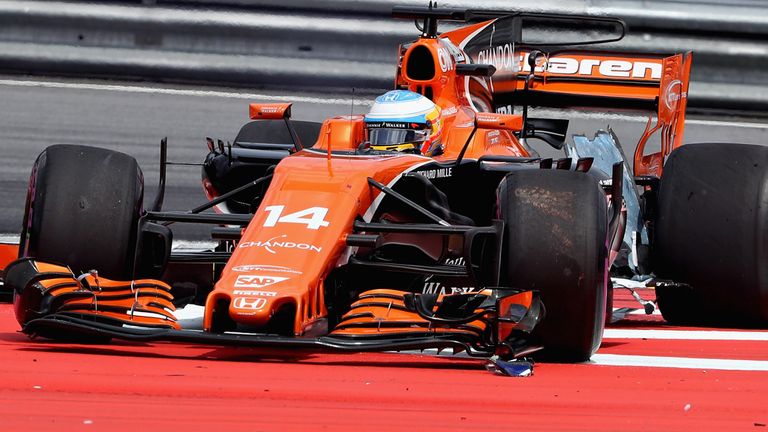 Podium talk from McLaren
"We can't afford not to be on the podium," McLaren boss Zak Brown told reporters at Monza. Note the reference to the podium.
McLaren re-partnered Honda convinced that only a works arrangement could deliver wins and titles in F1's current era. Three dismal years later, in which they have failed to score a single podium let alone a victory, their outlook has narrowed to the modest respectability of top-three finishes.
Convinced their car is a frontrunner in terms of pure chassis design, the team are adamant they would have scored a series of podium finishes this year if only they had a Renault engine (just as Red Bull have done). But that belief is only theoretical. In 2018, there will be no hiding place.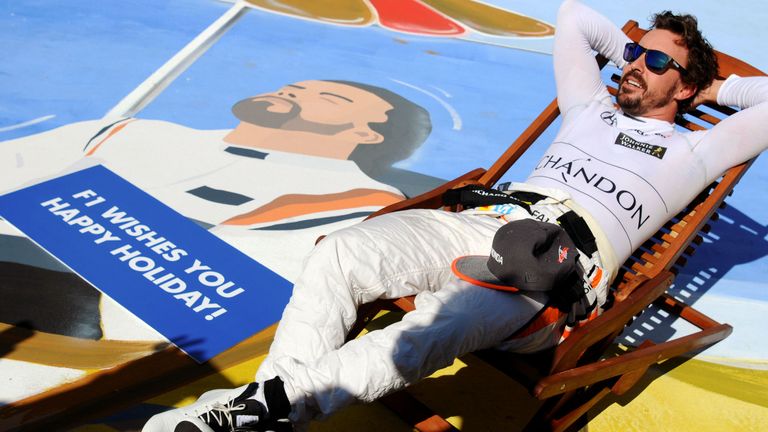 The length of Fernando Alonso's extension
Reports in Spain this week have suggested Alonso is negotiating a one-year extension. If so, it would make abundant sense: the driver market is set to be transformed in 12 months' time, with likely vacancies emerging at Ferrari, Mercedes and Red Bull.
Alonso's new deal - a racing certainty once McLaren have dispensed with Honda - will probably be presented as a multi-year extension. In reality, there are likely to be clear opt-out clauses within the contract. Or at least there should be.
Curiously, and surely mistakenly, Alonso's existing three-year deal with McLaren, which he signed to rejoin the team from Ferrari in 2014, doesn't appear to have possessed any performance-related opt-out clauses. Had it done so, the Spaniard would probably have been ahead of Valtteri Bottas in the queue to replace Nico Rosberg at Mercedes in December. Instead, when Merc did call Alonso, they were told Fernando couldn't move.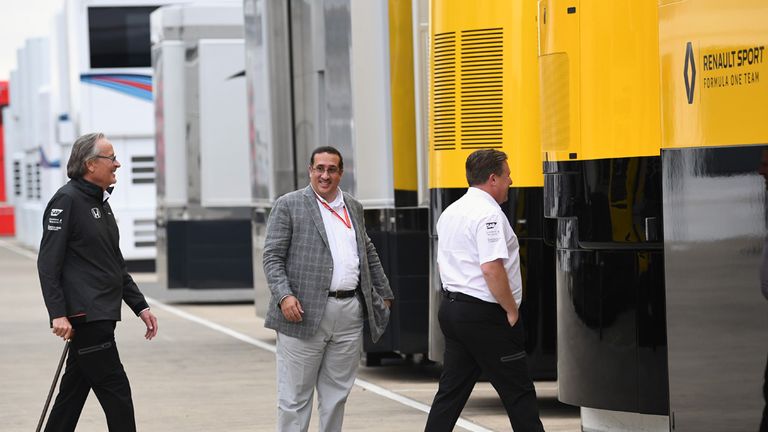 The length of the McLaren-Renault deal
It would be a major surprise if the anticipated McLaren-Renault deal runs to 2021 or beyond and what McLaren intend to do after that is already of keen interest.
"Right now, we've got to focus on the next three years," said Brown in Italy. "We are interested to see what the new engine formula is in 2021 and whether we consider doing our own engines."
While McLaren possess the financial arsenal and infrastructure to build their own engines, it would nevertheless be a step into the unknown for the team. The corollary is that any such commitment would need to be signed off long in advance and perhaps as early as next year.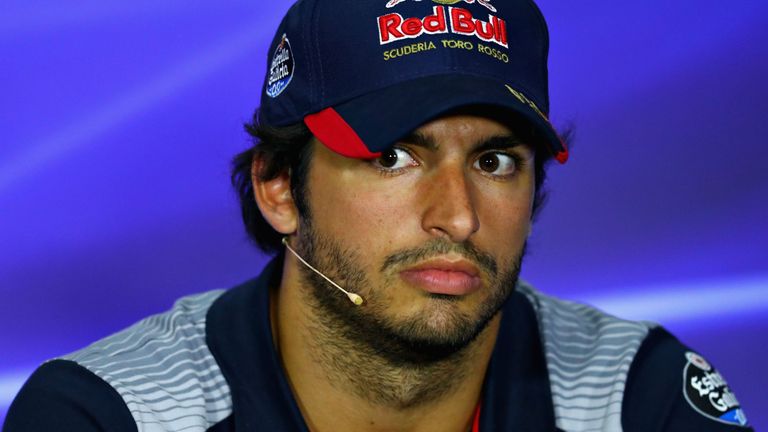 An early switch for Carlos Sainz?
As discussed in Mark Hughes' post-Monza column for Sky Sports, Sainz has been a key bargaining chip in the complex negotiations and his transfer appears to be the price Renault were demanding in return for swapping their agreement to supply Toro Rosso to McLaren.
Nevertheless, suggestions Sainz could move to Renault as early as this month's Malaysian GP are a surprise, not least because of the ramifications it would have in the Constructors' Championship (given that he has scored 90% of their points so far, losing Sainz would almost certainly lose Toro Rosso fifth place in the standings and leave them highly vulnerable to dropping as low as eighth).
Would Toro Rosso really agree to his early exit? And are Renault really ready to ditch Jolyon Palmer with a third of the season still to go? Sky Sports has been told Palmer's contract is watertight for the rest of the season and it is accepted within the paddock, usually a stranger to sympathy, the Englishman's biggest problem this year has been bad luck rather than bad driving.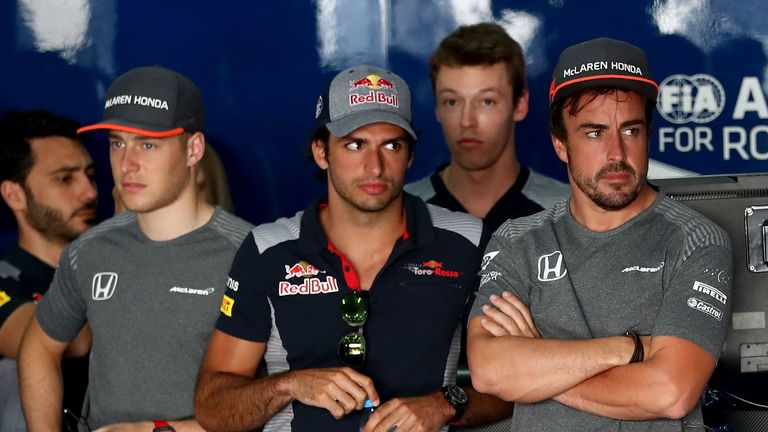 And a loan deal for Sainz?
As pondered in the aforementioned Mark Hughes column: 'Would Sainz remain a long-term Red Bull-contracted driver simply loaned out to Renault for one or two seasons, and what financial adjustments would be made and by whom? The contract duration could be a crucial consideration for Sainz.
'The contracts of both Ricciardo and Verstappen in the senior team run until the end of next season.
'What if one, or both, should leave? It would be ironic that, having waited in vain for four years for a Red Bull opportunity, Sainz should be unavailable if a vacancy arose there.'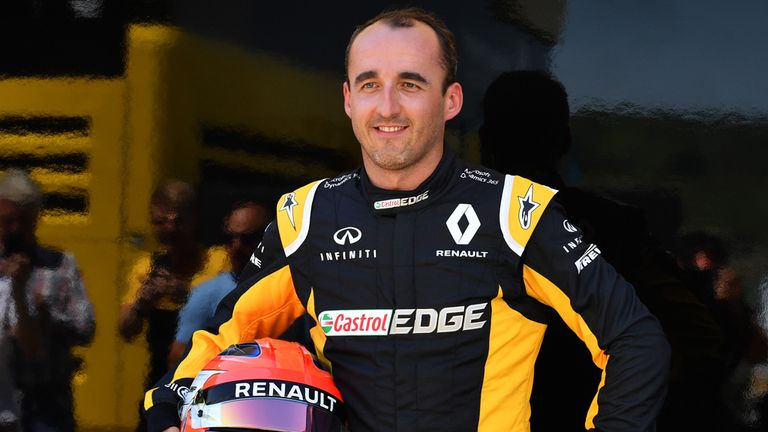 Focus on Williams' likely vacancy
If Sainz is confirmed at Renault, that would leave Williams with the most desirable vacancy for 2018 - assuming they opt against retaining Felipe Massa on another emergency one-year deal.
Contract clauses with sponsors Martini precludes the team from signing a second under-25 driver to partner Lance Stroll and thus in turn rules out Pascal Wehrlein from filling Massa's seat in 2018. Could Palmer find an F1 lifeline at Williams - or could Robert Kubica find a way back?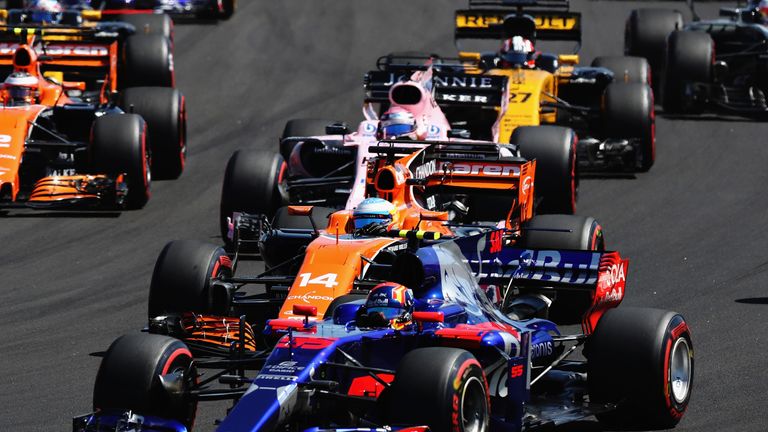 Speculation about the future of Toro Rosso
Is the expected Honda engine deal the first step towards Toro Rosso becoming Honda's 'works' team? Maybe, maybe not.
Red Bull have supported Toro Rosso's switch on the basis that they could then follow suit when and if Honda finally get their act together. "At the moment, we don't have any options and in this business, you always want to have a few options available to you," Red Bull boss Christian Horner told Sky F1 in Italy. The smart money, then, is on Red Bull becoming Honda's de facto works team in 2020 or even 2019.
But is it equally feasible to foresee a situation in two or three years' time where Toro Rosso have become Honda, and Red Bull - and not Toro Rosso - are the junior party with a customer supply of Honda engines?
Either way, the onus is on Honda to start delivering.