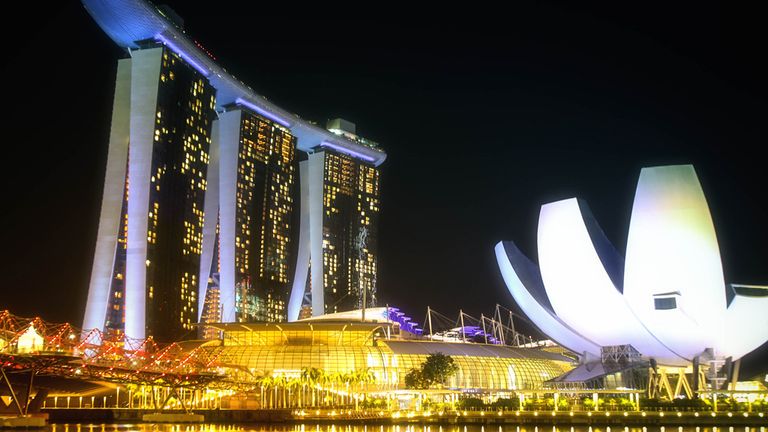 Singapore has signed a four-extension with Formula 1 for its race to remain on the F1 calendar until at least 2021.
Singapore had previously been marked on the 2018 calendar as being subject to confirmation.
Only China now remains in doubt on the provisional 21-race schedule for next year.
The new deal for Singapore runs from 2018 to 2021.
"The Singapore Grand Prix is a signature Formula 1 race and therefore we are very pleased that it will continue to feature on the calendar for a further four years. The first ever night race in this sport is one of the most thrilling events of the year, taking place against the stunning backdrop of Marina Bay," said F1 boss Chase Carey.
"The Singapore Grand Prix, the Singapore Tourism Board and the Singapore Government have all done an excellent job of making this an event that involves the whole city. We are looking forward to offering our continued support to make the next four years even more spectacular and exciting."