Honda take aim at 'systematic' McLaren and compare engine partners to 'French cuisine'
"They find it hard to adapt to change," says Honda chief after McLaren divorce; "McLaren is a very sophisticated French cuisine. Toro Rosso is more like a homemade delicious stew."
By Matt Morlidge
Last Updated: 19/09/17 10:39am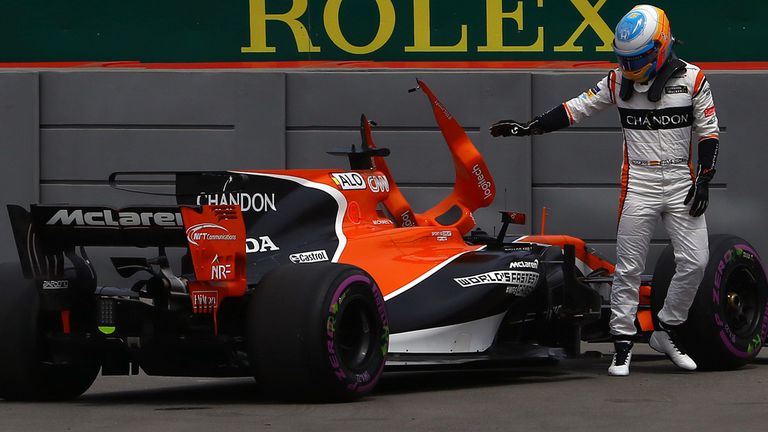 Honda have taken a parting shot at McLaren by claiming they "find it hard to adapt to change" - while the Japanese firm have also compared their current partners to a "sophisticated French cuisine".
Toro Rosso, on the other hand, have been described as a "homemade delicious stew" and a "growing company", who Honda are excited to be working with engines from 2018.
In a rare public commentary about their failed marriage, McLaren's much-maligned engine partners have blasted the Woking team after three years of holding council throughout disappointing results.
"Working with McLaren, I've realised that they are a very big company which is very systematic," Honda's head of motorsport Masashi Yamamoto said. "It's obviously very strong because of that but at the same time they can find it hard to adapt to change.
"Compare that to Toro Rosso, it is a company that is growing. It is very important for us to work in partnership together, heading towards the same goal.
"Take this for an example: If we compare both teams with different cuisines, let's say McLaren is a very sophisticated French cuisine, that's the way it is. Then Toro Rosso is more like a countryside, homemade delicious stew where you can add new ingredients. We're excited to do that."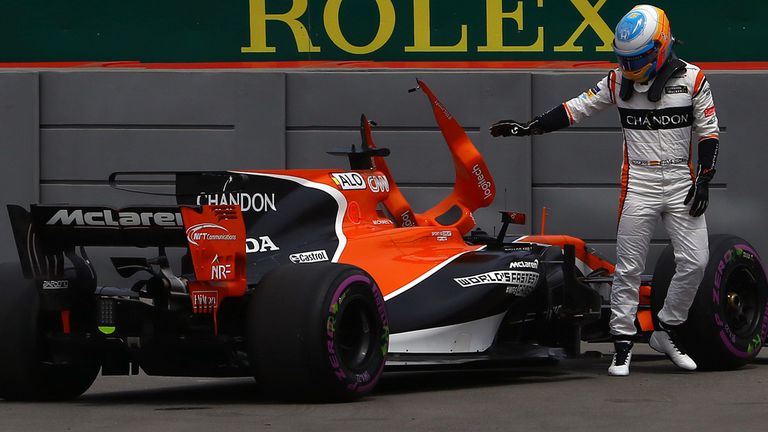 The McLaren-Honda divorce was confirmed ahead of the Singapore GP, with McLaren switching to Renault power next season while Toro Rosso agreed a multi-year deal with Honda.
And while Honda have criticised McLaren, they also admit they didn't reach the "performance and reliability targets" set by F1's 20-time champions during a three-year partnership which hasn't garnered a single podium.
A disastrous 2017 campaign which leaves McLaren-Honda ninth in the constructors' standings was the final straw - creating "tension" between the two parties.
Honda aim for top three in 2018
"Obviously Honda would have preferred to stay in partnership with McLaren," explained Yamamoto. "But we were not able to reach the performance and reliability targets set by the team.
"This created tension between us and unfortunately separation was the result. In the world of Formula 1 it's important to get the results, it's part of the deal.
"Our motto as McLaren-Honda is 'One Team' - working together to get performance. However, we didn't perform as well as we hoped in the pre-season tests, so from the beginning of the season onwards we were unable to deliver as much power as we wanted, and McLaren expected."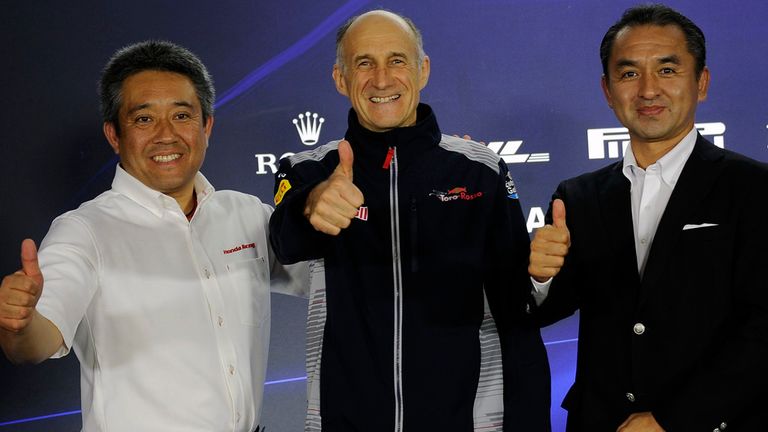 'Giving up halfway makes no sense'
Given their catastrophic performances since returning to the sport as one of the most famous and well-respected engine suppliers in 2015, there were rumours that Honda were considering ditching their F1 programme altogether.
However, a partnership with Toro Rosso prevents that and allows the manufacturer to rebuild their reputation.
"It's the challenge of performance and technology that drives us," insisted Yamamoto. "So giving up halfway makes no sense, it's not our mentality. We're here to progress and grow. It's very important for us.
"The regulations go on until 2020 so we still have three years and we want to show our improvements in the technology. We want to show Honda's potential.
"That is very important for us, to let the world see how we will progress and how we can make it a success."