Japanese GP: FIA unlikely to reopen Sebastian Vettel-Lance Stroll probe
By Pete Gill
Last Updated: 10/10/17 11:33am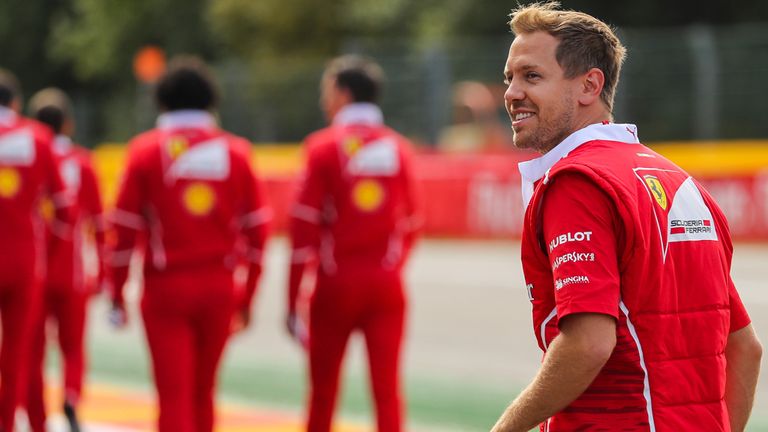 The FIA will not to re-open their investigation into Sebastian Vettel's collision with Lance Stroll in Malaysia despite fresh footage of the incident emerging.
The new camera angles, from on-board Stroll's Williams car, were not available to the Sepang stewards - who ruled neither driver was wholly responsible for the incident - and were published by Sky F1 on Thursday.
But Sky Sports F1 understands that the sport's governing body are satisfied that the Malaysia GP race stewards had sufficient data and footage, some of which was unavailable to broadcasters, to make a binding judgement and that re-opening the case is unnecessary.
New footage of Stroll-Vettel clash
Rosberg joins Sky F1 in Japan
And with debate still raging about the Stroll-Vettel controversy, the FIA have given Sky Sports F1 unique access to the stewards' room this weekend at Suzuka to offer an insight into the arsenal of camera angles available to race officials.
Watch the video for yourselves to see what they see...