Charles Leclerc crowned 2017 F2 champion
Monegasque driver expected to race for Sauber in F1 next year
By William Esler
Last Updated: 08/10/17 5:30am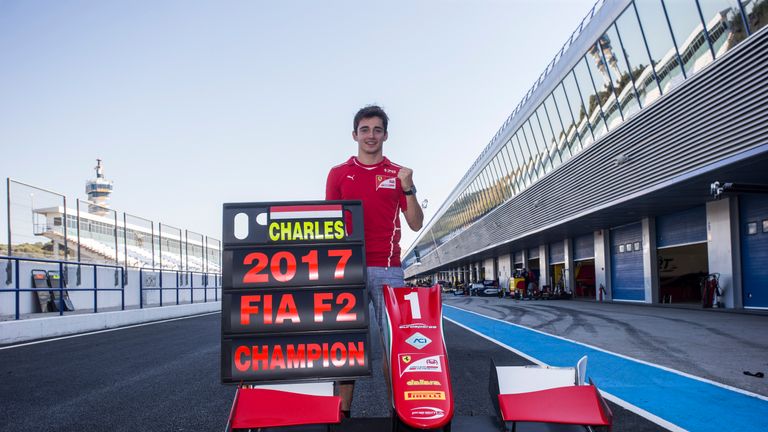 Charles Leclerc wrapped up the F2 title with three races remaining this season after victory in the Feature Race at Jerez.
The Monegasque driver looked on course for another dominant win for most of the race, but a late Safety Car almost cost him victory.
Leclerc started from his eighth pole of the season, a record for F2 or its predecessor GP2, eclipsing the achievements of former champions which include Lewis Hamilton and Nico Rosberg.
After making a good start, the Prema driver quickly established a comfortable advantage at the front and cruised to victory, only dropping out of the lead after making his mandatory pitstop. Even then, he breezed past his rivals, making it look like he was lapping cars rather than passing those who hadn't already stopped.
However, in the closing laps Leclerc's advantage of five seconds was eroded when the Safety Car was deployed after contact between Santino Ferrucci and Nobuharu Matsushita.
That brought those on the alternate strategy back into contention and running out of grip on his Pirelli tyres, Leclerc had to use all of his talent to fend of Oli Rowland and he took victory by two-tenths of a second.
"It feels amazing! We've had a great season overall, and on the performance side we have always been very, very quick, and the only low on the performance side was the qualy in Monza and that was my fault because I wasn't good enough in that session," said Leclerc.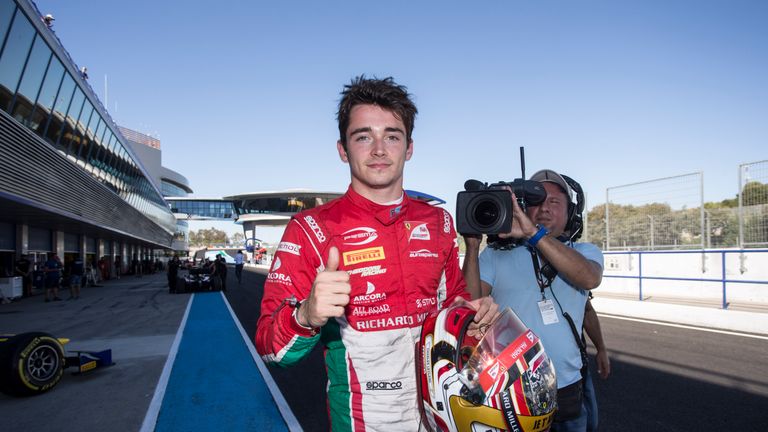 "But apart from that I think we have always been on top and this feels really great. Obviously I've had some lows during the season, a few on the racing side but most of all on the personal side obviously, after losing my father. Winning the championship is an amazing way for me to honour him, and actually I would like to dedicate this title for him. I would prefer to not dedicate any other titles in the future.
"Last year I dedicated to Jules [Bianchi], this year to my father, so hopefully next year I don't, well, next year maybe it might be a bit more difficult [to win a title], but hopefully I don't need to dedicate any other titles."
Leclerc is already contracted to Ferrari's driver academy and is expected to be named as a Sauber driver in 2018. He drove for the Swiss squad during Practice One at the Malaysia GP and finished the session quicker than full-time driver Pascal Wehrlein. Further outings are planned at the forthcoming races in the USA, Mexico and Brazil.