Max Verstappen 'asked for Red Bull contract extension'
Marko reveals Verstapen wanted deal until 2020, but Ricciardo says it's "too early" to tie up his own future beyond 2018
By Pete Gill and James Galloway at Austin
Last Updated: 30/10/17 12:38pm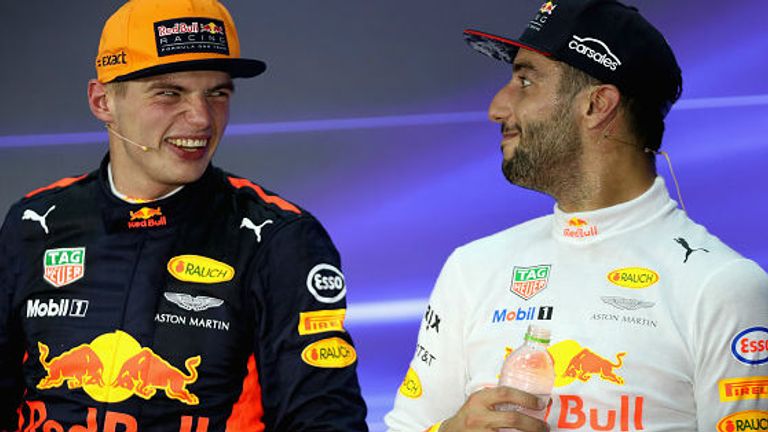 Max Verstappen approached Red Bull about signing a new deal with the former world champions, according to team advisor Helmut Marko.
And Marko has hinted that Red Bull's urgency to complete the deal was accelerated by the ongoing uncertainty about Daniel Ricciardo's future.
Why has Verstappen re-signed?
Verstappen extends Red Bull deal to 2020
The Australian's deal with Red Bull expires at the end of 2018 and Marko dropped a heavy hint that Verstappen could have also become available at the conclusion of next season amid suggestions his previous deal contained performance-related opt-out clauses.
"Max and Ricciardo could have been free after 2018," Marko told Sky Sports F1. "We tried to secure at least one driver and Max asked if he could make a deal until 2020.
"Ricciardo was putting himself on the market but now we are talking with him.
"It shows how much Max trusts us."
Verstappen's new deal ties him to the team for the next three seasons and it's understood the 20-year-old sought assurances about Red Bull's plans and prospects for a competitive power unit supply before recommitting.
"We had our difficult moments this year but we definitely improved," Verstappen told Sky F1.
"Maybe it was good to have those moments and I think you learn a lot from them. Hopefully for next year and the years on from there we can be stronger.
"I believe in the team. We will see what happens."
Asked about his team's reputed interest in signing Verstappen, Mercedes chief Toto Wolff clarified: "We never made an offer and we never had a discussion with him. Staying at Red Bull is a good decision - we weren't involved."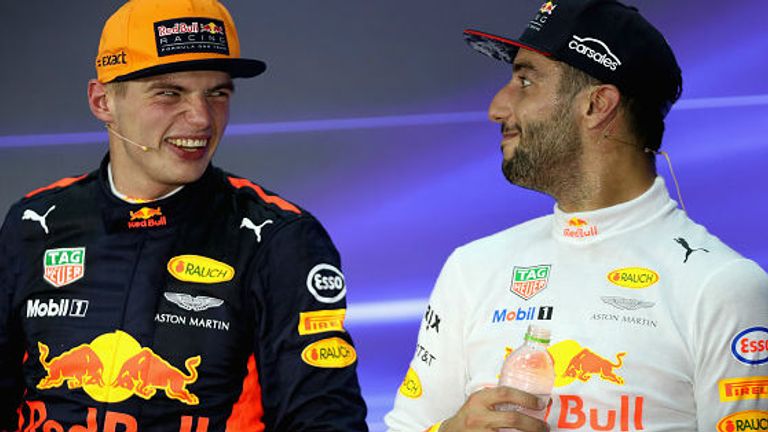 The unexpected confirmation of Verstappen's new deal shifts attention to Ricciardo.
Marko described Ricciardo as being "already on the market" two weeks ago, warning "we have to look for alternatives", and the odds are shortening on the Australian joining Mercedes for 2019.
"People talked about contracts and the silly season for next year but it is still quite early," Ricciardo said.
"On the positive side, I think his news gives us good confidence for next year. He and his management see a lot of positives in the team to continue like that.
"I'm 100 per cent here next year and I think it gives both of us confidence we will keep progressing the way we are."
Ricciardo also stressed he was not worried that Verstappen's extended deal meant Red Bull had decided to build their future around the record-breaking Dutchman.
Marko told Sky Sports their goal was to make Verstappen "the youngest world champion" but Ricciardo says he has never seen evidence of any favouritism at the team.
"As far as media goes, he certainly gets a lot of attention. Not that I'm trying to take that away - that's how it works - and he's broken records for his age and things like that. Rightly so," said Ricciardo.
"Taking the media out of it, and as far as what's happening inside the team, parts on the car and things like this, there's always been equality. As far as I'm concerned it's media stuff but nothing internal. I have no concern about that."