It's time to step inside another F1 drivers' briefing!
After a tense exchange in Japan, all 20 drivers once again sat in front of FIA race director Charlie Whiting to discuss their concerns and thoughts following Friday's practice sessions at the United States GP.
On the agenda this week was a query from Max Verstappen's about why the painted white lines were slippery at the Austin track, as well as Esteban Ocon's concern about standing water.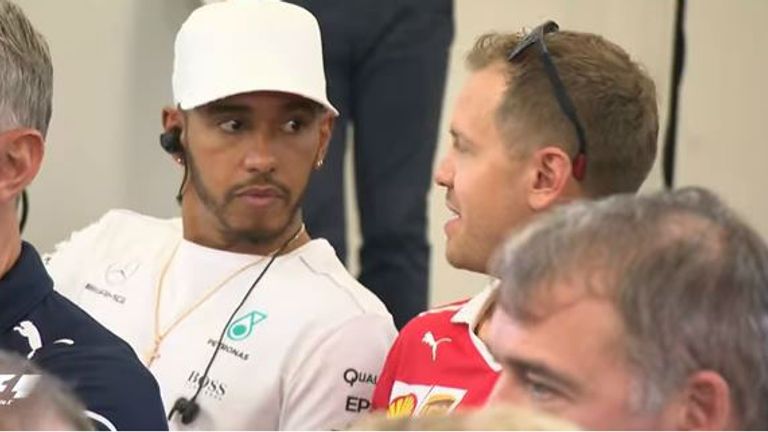 But the main highlight of the video on this occasion is the exchange between Felipe Massa and Sergio Perez.
After Massa accused Perez of blocking his Williams team-mate Lance Stroll in Suzuka qualifying, the Mexican replied: "What are you, his father?"
Cue laughter from around the room...
Watch the full drivers' briefing by clicking play on the video above.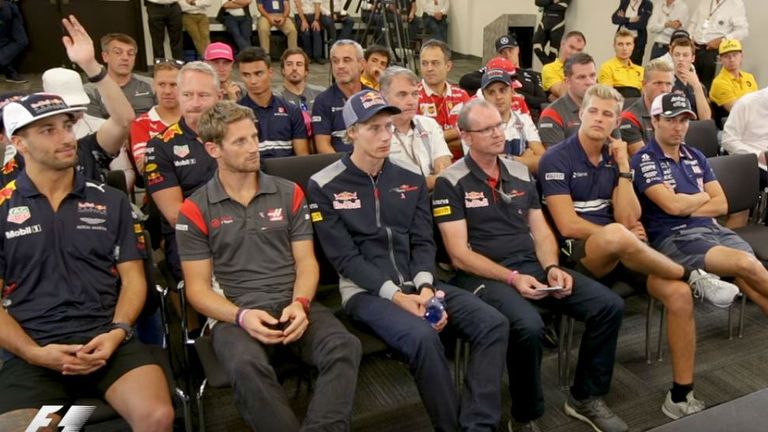 See if Lewis Hamilton can clinch his fourth world championship at the Mexican GP exclusively live on Sky Sports F1. Sunday's race begins at 7pm. Want to watch but not got Sky F1? Buy a NOW TV pass from £6.99!