Sebastian Vettel says Ferrari will only get stronger after F1 title loss
"I want to win the world championship for Ferrari," says Vettel as wait to win first title at Maranello continues
By James Galloway
Last Updated: 16/11/17 10:53am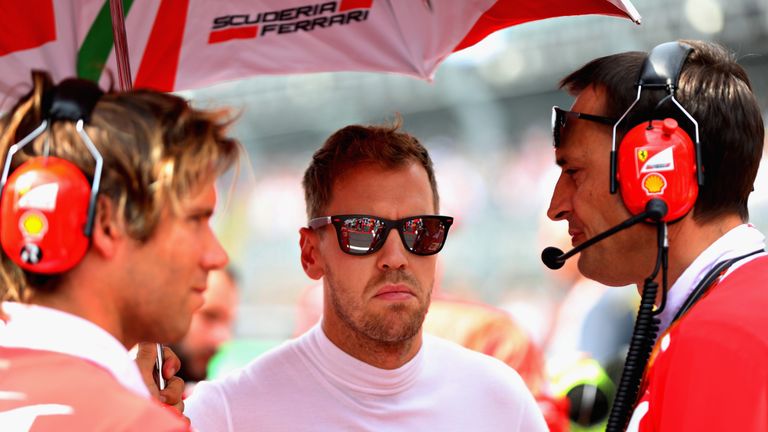 Sebastian Vettel insists there is still a lot more to come from Ferrari, with the German unwavering in his determination to win a world title at Maranello.
Vettel's quest to become Ferrari's first world champion in a decade officially ended at the Mexican GP, while his own wait for a fifth career drivers' crown will now stretch into a fifth season.
When's the Brazilian Grand Prix on Sky?
But having signed up to the team until the end of 2020, Vettel expects Ferrari to come back stronger in 2018.
"That's not the way I look at it, I don't count the days," he said, when asked about his four-year title drought.
"I want to win the world championship for Ferrari. That's what I want. That's my goal and we have to realise that it doesn't work out this year.
"We still have a lot in us as a team, so that should make it easier to fight."
Despite leading the standings from March until September, neither Vettel nor Ferrari have won a race since July, with Mercedes sweeping to a fourth consecutive championship double.
Vettel's challenge was stymied by unreliability and mistakes from both team and driver.
Asked if Lewis Hamilton won because he was the better driver or had the better car, Vettel replied: "I don't like that. We had a straight fight.
"It was great for us this year, as well for them, but I don't want to in any way take any glory away from him. He deserves every bit of it. Two races to go, he seals the championship and he deserves to win."