Felipe Massa confirms F1 retirement at the end of 2017 season
Kubica, Di Resta or Wehrlein set to replace Brazilian next year
By Pete Gill and James Galloway
Last Updated: 16/11/17 11:45am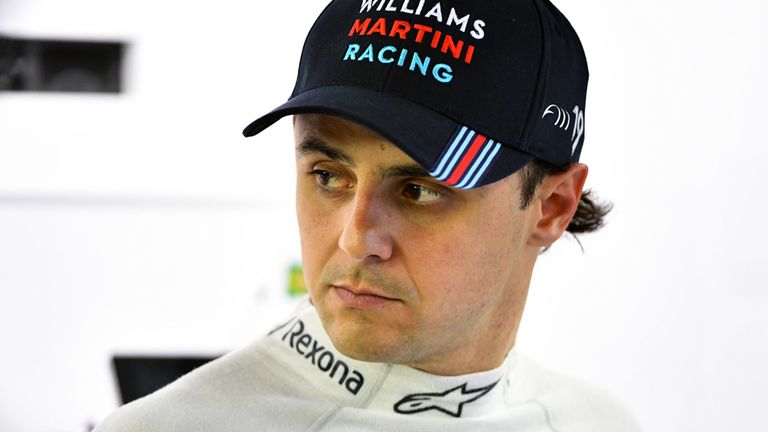 Felipe Massa has confirmed he will retire from Formula 1 at the end of the season.
The Williams driver first retired a year ago only to return to the team when Valtteri Bottas left to join Mercedes following the shock retirement of F1 world champion Nico Rosberg.
But with Williams lining up replacements for the veteran for 2018, Massa's final F1 races will be his home race in Brazil next week and the season finale in Abu Dhabi on November 26.
Williams say they will announce Massa's replacement in "due course".
Robert Kubica and Paul di Resta are the favourites to succeed Massa although Mercedes, who supply Williams with engines, are keen on placing Pascal Wehrlein alongside Lance Stroll next season.
When's the Brazilian GP on Sky Sports?
The Formula 1 Gossip Column
The Canadian youngster has narrowly out-scored Massa this term but generally been out-qualified by the 36-year-old in what has been a disappointing season for the former world champions.
Massa had said he was keen to stay on at Williams into a fifth season but the team had been considered unlikely to retain him, particularly once they tested Kubica and Di Resta in 2014 cars last month.
"As everyone knows, after announcing my retirement from Formula 1 last year, I agreed to return this season to help Williams when the call came," said Massa in a team statement.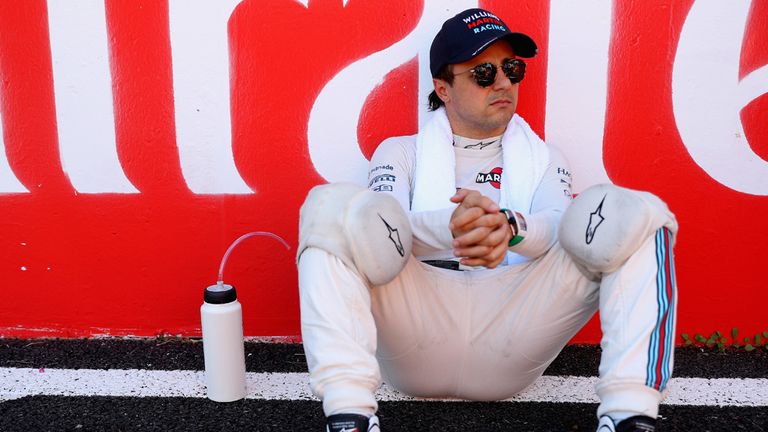 "I have now enjoyed four great years with the team, but my career in Formula 1 will finally come to an end this season. Once more, I would like to say a big thank you to everyone who has supported me throughout this time: my wife and my father, my whole family, my manager Nicolas and all my friends, colleagues and sponsors.
"I would also like to add a huge thank you to all of the fans who have been incredibly supportive and passionate over the years. I take so many great memories with me as I prepare for my final two races in Brazil and Abu Dhabi, and although they will be emotional, I am looking forward to ending on a high note and preparing for a new chapter in my career."
Kubica, who has not raced in F1 since suffering career-changing injuries in a rallying accident in 2011, had been testing for Renault during the summer, but they opted to sign Carlos Sainz, leaving Williams as a possible alternative for the Pole in what would represent an astonishing comeback.
Di Resta is the team's current reserve driver and successfully filled in for Massa in Hungary in July when the Brazilian fell ill.
The Abu Dhabi GP will represent Massa's 269th F1 start since his debut for Sauber in 2002, which makes him the sixth most-experienced driver in history.
The Brazilian won 11 races during an eight-season spell at Ferrari in which he famously nearly became world champion in 2008, only for Lewis Hamilton to deny him in the final corner of that season. He has finished on the podium 41 times.
Felipe Massa's F1 career in numbers
| | |
| --- | --- |
| Seasons raced | 2002, 2004-2017 |
| Teams | Sauber, Ferrari, Williams |
| Race starts | 267 |
| Wins | 11 |
| Podiums | 41 |
| Pole positions | 16 |
| Fastest laps | 15 |
| Best championship finish | 2nd, 2008 |
The year after his world title near-miss, Massa sustained life-threatening head injuries in an accident in qualifying for the 2009 Hungarian GP but recovered and was able to return to the sport at the start of the following season, qualifying on the front row on his return in Bahrain.
He joined Williams in 2014 and enjoyed a career renaissance, claiming a first pole position in six years at that year's Austrian GP and finishing on the podium three times. His last podium came at the 2015 Italian GP.
"I would like to thank Felipe for all he has done for the team over the last four years," said Williams deputy team principal Claire Williams.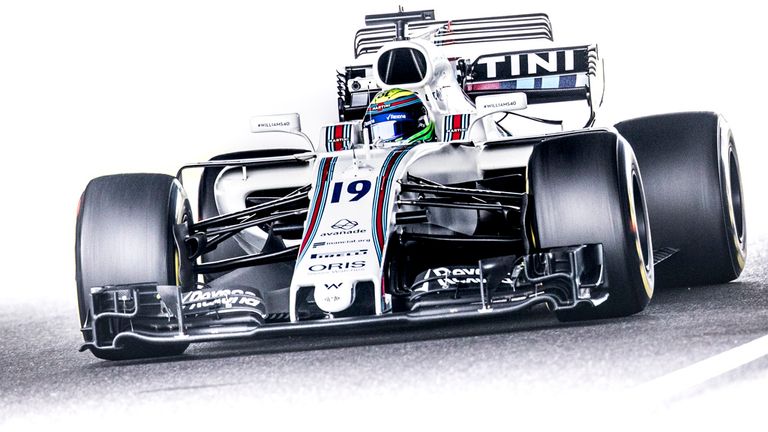 "It has been an absolute pleasure to work with him. We are especially grateful that he agreed to postpone his retirement from Formula 1 for a year, after Valtteri joined Mercedes, which demonstrated the depth of the relationship we built during our time together.
"We appreciate that it wasn't an easy decision for him to return, after having such an emotional send-off at the end of last year. On behalf of Sir Frank, and all the team, we give our very best wishes to Felipe for the future."
Massa has said in the past that the end of his F1 career would not signal the end of his racing one, with the Brazilian strongly linked with a switch to Formula E when he briefly retired at the end of 2016.