Jenson Button no longer a McLaren driver after Lando Norris' promotion
But Button likely to retain close ties with team as he pursues racing category outside of Formula 1 in 2018
By James Galloway
Last Updated: 16/11/17 4:37pm
Jenson Button will not be part of McLaren's driver roster in 2018 following Lando Norris' promotion, Sky Sports has learned.
Norris was confirmed as McLaren's test and reserve driver for 2018 on Monday, a back-up role Button has filled this season after stepping down from a race seat at the team.
Norris lands McLaren reserve role
Sky Sports has been told that Button's deal with the team expires at the end of the year and understands it will not be renewed.
Button, who joined McLaren in 2010 when reigning world champion, has also performed an ambassadorial role this year and is likely to retain close ties with the team.
The 37-year-old said last month that he wants to return to racing in 2018 in a category outside of F1.
"Next year I will race something," said Button during an appearance with McLaren at the Japanese GP. "I don't know what yet, whether it will be in America, Europe or Japan. There are a few options but I want to do a full season."
The 2009 world champion stepped down from a McLaren race seat at the end of last season but agreed a revised deal which allowed him to take a sabbatical from racing with the option to return in 2018 if a seat became available.
He filled in for Fernando Alonso at the Monaco GP in May while the Spaniard was at the Indy 500, but made clear he viewed it as a one-off.
McLaren have since retained Alonso and Stoffel Vandoorne as their race drivers for 2018.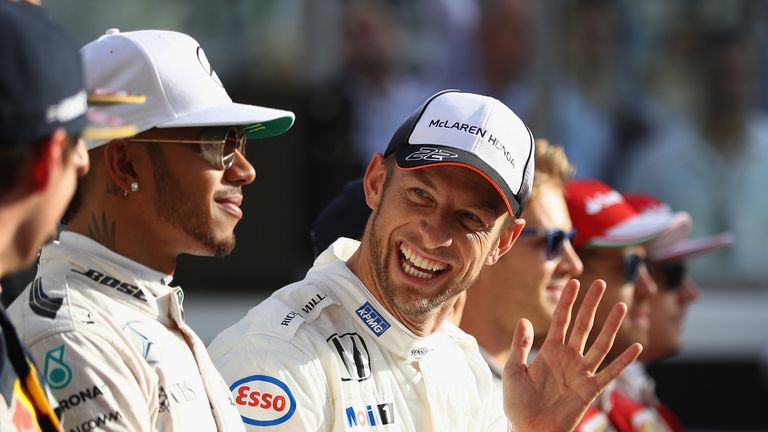 Speaking at Suzuka, Button said: "Do I miss F1? No. I miss racing but I've sort of fallen out of love a little bit with motorsport. I think that maybe I left it a year too long racing in Formula 1.
"It was nice to have another taste for it [in Monaco] and have a taste of these cars but I knew when I finished that weekend I wasn't going to be back."
After winning the world title with Brawn in 2009, Button joined McLaren to initially partner Lewis Hamilton and raced for the team for seven seasons, winning eight times.
He made his F1 debut in 2000 for Williams and his final appearance in Monaco was his 306th start, making him the second-most experienced F1 driver of all time alongside Michael Schumacher.