Brazilian GP: Daniel Ricciardo, Brendon Hartley, Pierre Gasly taking grid drops
Red Bull driver expects second successive penalty after Mexico engine fault; Ricciardo enjoying Verstappen rivalry despite recent results swing and now wants to capitalise on improved car
By James Galloway at Interlagos
Last Updated: 16/11/17 10:31am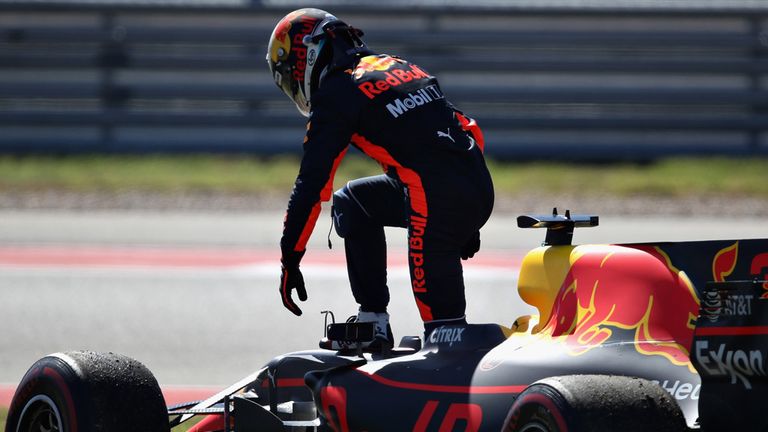 Daniel Ricciardo, Brendon Hartley and Pierre Gasly will all take 10-place grid penalties in the Brazilian GP as a consequence of Renault's spate of engine failures in Mexico.
Red Bull's Ricciardo and both Toro Rosso drivers all had an eighth MGU-H fitted to their respective cars for opening practice at Interlagos, triggering 10-place demotions.
But Hartley's penalty could yet increase after his car appeared to be struck by yet another engine failure within minutes of Practice One starting on Friday.
All three drivers had been expecting their penalties after repeat problems with Renault's power units in Mexico a fortnight ago. Ricciardo and Hartley both retired from the race.
Ricciardo, who retired with an MGU-H fault early on in the last race despite Red Bull opting to fit new engine parts, said on Thursday: "We could maybe avoid it but it's probably going to put us at a risk again of maybe not finishing. We tried to avoid it last week but it still didn't happen.
"We are going to discuss it but if they say 'you've got 10 per cent chance of finishing the race with this thing', I'll want to change it. If they are kind of like 50-50 I'd take the risk, but I have the feeling it's less than a 50 per cent chance."
Unreliability has now stopped Ricciardo's car in the last two races, his first successive DNFs since 2013 when he was at Toro Rosso.
Red Bull have 'a car to win' again
While Ricciardo experienced a Mexican GP to forget, team-mate Max Verstappen won impressively for his second victory in four races as Red Bull continued to enjoy a strong finish to the season.
Ricciardo, who has been outqualified by the Dutchman 12-6 this season but scored more points, accepts the 20-year-old has "improved" over the last 12 months but believes the rivalry is spurring them both on and Red Bull's drastically-improved form is only good news for him too.
"In a way we've been a good threat for each other for nearly two years now," said Ricciardo, who can secure fourth in the Drivers' Championship this weekend ahead of Kimi Raikkonen and Verstappen.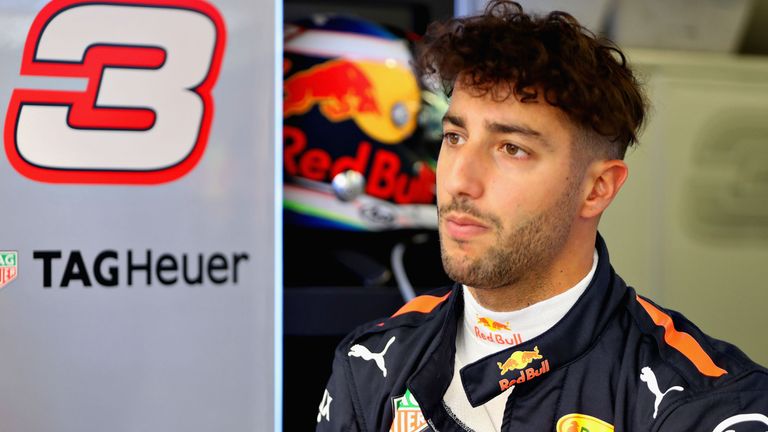 "He's been strong this year. I think he has improved since last year and the last few races he's had a really good run.
"I look at Mexico and a lot of times when you DNF and your team-mate wins it's even worse but, while I was disappointed with my race, I was happy with how his performance went. If he's making it work we've got a car to win.
"We are pushing each other and for next year I'm happy to continue this, for now it's a good rivalry."
Even before the team decided to change his engine in Mexico, Ricciardo had struggled in qualifying, setting only the seventh-fastest time amid a lack of grip from his RB13.
But he believes the team have since understood the problems and he can challenge for a second win of his season before F1 2017 draws to a close.
"We were quite confused on the Saturday, but there's something in the car that works," he added. "That's now my job to find it and I believe we can have a chance to win again before the season is out. Two more chances."