Brazilian GP: Sebastian Vettel shares blame for Ferrari title miss
Ferrari driver says Baku the error he regrets as he turns sights on second place after Hamilton clinches world title
By James Galloway at Interlagos
Last Updated: 16/11/17 10:46am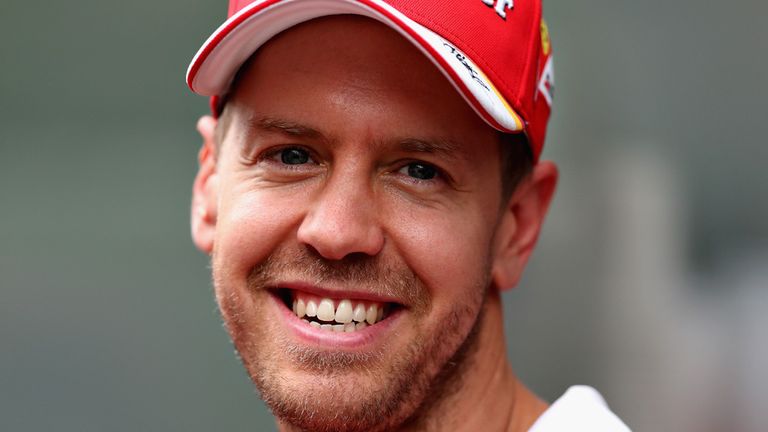 Sebastian Vettel admits Ferrari president Sergio Marchionne is being "fair" to list driver mistakes among the reasons for the team's failure to win either of 2017's world titles.
After seeing Vettel's title bid officially end in Mexico as Mercedes rival Lewis Hamilton sealed his fourth title, Marchionne blamed a "combination of factors" over the second half of the season centred on "technical issues and driver error or driver misjudgement".
And Vettel accepts he has not been without fault.
"It's fair enough," when asked about Marchionne's comments at the Brazilian GP.
"There are always things you would probably do a bit different. Overall I think we all agree that we didn't have the season up to this point that we could have had or should have had, for various reasons."
Are Ferrari bigger than Formula 1?
Vettel's title challenge began to irretrievably go off the rails in Singapore in September, when the pole-sitting German crashed with team-mate Kimi Raikkonen and Max Verstappen at the start in an incident he was widely blamed for.
But Vettel only listed the Azerbaijan GP in June, when he swerved into Hamilton's car behind the Safety Car in a moment of anger, when asked what mistakes he would not want to repeat.
"Looking back, it's Baku that stands out," Vettel said. "The rest I think has been okay."
With both world championships gone for another season, Vettel and Ferrari are largely racing for pride in the season's final two rounds in Brazil and Abu Dhabi as they target a winning end to a tumultuous 2017.
At least one victory would probably ensure he holds off Mercedes' Valtteri Bottas for second in the standings and Vettel, who leads the Finn by 15 points but has not won a race since July, said that is the team's focus.
"This year is not over yet," he insisted. "We still have the challenge to seal second place. That's the priority right now. A lot of work ahead and things we can learn for this year to take on to next year.
"We want to do really well and try to win both races, ideally."