Lewis Hamilton credits best-ever year for fourth F1 world title
Watch 'Lewis Hamilton: My 4th World Title' on Christmas Day at 2pm on Sky Sports F1
Last Updated: 23/12/17 2:07pm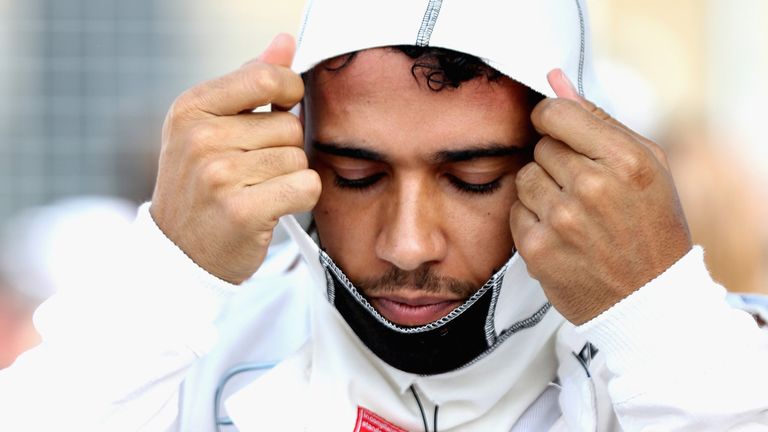 Lewis Hamilton says he knew only his best-ever form in F1 would be sufficient to win a fourth world championship title in 2017.
After three successive years of fighting then-Mercedes team-mate Nico Rosberg to be F1's top dog, Hamilton beat a rejuvenated Sebastian Vettel, who himself is already a four-time champion, to the drivers' crown after a season-long battle with the Ferrari driver.
But it's a battle Hamilton believes he only won because he produced his best year in the sport so far.
Speaking to Sky F1 in a special review show of his season, Hamilton said: "I knew right from the beginning it was a key year. I knew that I had to be at my best. I also knew what I was working with and there was no doubt in my mind about the impact it would have, the significance of beating a four-time world champion and Ferrari in the heat of this kind of battle."
Lewis Hamilton: My 4th World Title - When's it on?
| | |
| --- | --- |
| Christmas Day, 2pm | Sky Sports F1 and Sky Sports Main Event |
| Christmas Day, 5pm and 9.30pm | Sky Sports F1 |
| Boxing Day, 10.35pm | Sky Sports F1 |
| Boxing Day, 4.45pm | Sky Sports Mix |
| New Year's Eve, 12.30pm | Sky Sports F1 |
Despite the pair dominating the sport for the past decade, 2017 marked Hamilton and Vettel's first wheel-to-wheel contest for a championship. And Hamilton says his only focus during 2017 was beating his Ferrari rival.
"My whole mindset was there's a four-time world champion we're competing against. There's no-one else in my view or in my mirrors, it's just him and it's going to take everything to extract everything from the car weekend in, weekend out. If I don't he will and also he's going to be consistent because he's a four-time world champion so I've got to be even better and try to raise the bar every time."
Asked to pinpoint the inspiration for his improved performances, Hamilton explained: "I would say I was more assured of myself this year. I think that comes from a lot of different things. Getting older. Confidence in your work ethic, relationships with the guys you're working with.
"We had a bullet-proof plan and structure of how we were doing things, a new resurfaced positive energy in the team that hadn't been there for a while. Plus we were fighting another team so we were super encouraged to go that extra distance."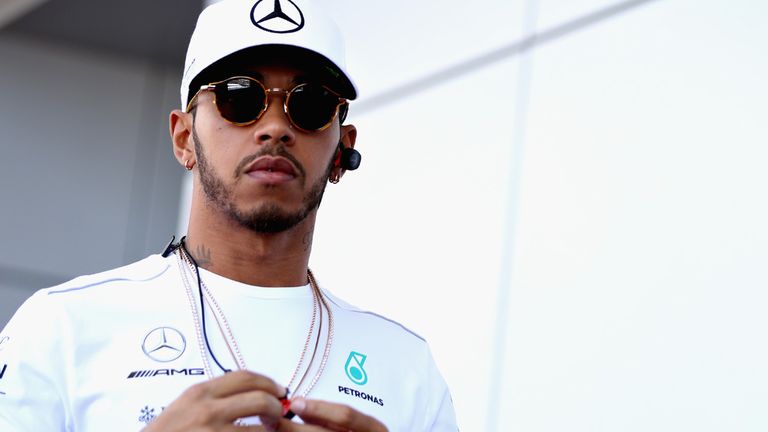 After Ferrari's fast start to the season, including victory in the curtain-raising Australian GP, Vettel led Hamilton at the summer break before a surge of victories in September and October saw Hamilton claim a decisive advantage. But Hamilton says the early setbacks were no surprise after Ferrari topped the timesheets throughout winter testing.
"I think we had great consistency but they'd put in some killer times on the last couple of days and we knew statistically that we couldn't match those times even if we took all the fuel out so it was a little bit surprising to see that pace," reflected Hamilton. "So we knew on the first few races we were going to be massively challenged.
"Every now and then you get a car that works really well everywhere. It's where our car was great in some places, good in some others, not so good in others and it was a real challenge to really try and understand her, utilise the tools to manoeuvre around the weaknesses of the car and utilise the strengths."
2017 ended with Hamilton becoming only the fifth driver in F1 history to claim a fourth title, the new record holder for most pole positions in F1 as well as statistically the most successful British driver in F1. But the year will ultimately be remembered for his duel with Vettel and, more specifically, their collision in Baku when the German rammed into the side of Hamilton's Mercedes.
Hamilton branded Vettel's actions as 'disgraceful' immediately after the race but, in a fascinating insight, it was the reaction of some members of the F1 fraternity to the incident which troubled him the most.
"I think the worst thing was there were certain individuals who I spoke to later on and they'd be like 'he didn't do it on purpose surely'. And I'd be like 'don't you realise we're both at the top of motorsport, F1, we both know how to drive a car in a straight line?'
"And this is like high up stewards who'd say this and then afterwards they'd say 'maybe you're right, maybe you're right'. I'd be like 'what race were you watching?'"