Ferrari expect calmer and 'less emotional' Sebastian Vettel in 2018
"I think that we will see less of his emotional side," says Ferrari chief Marchionne. "I think he has learned enough."
By Matt Morlidge
Last Updated: 20/12/17 9:11am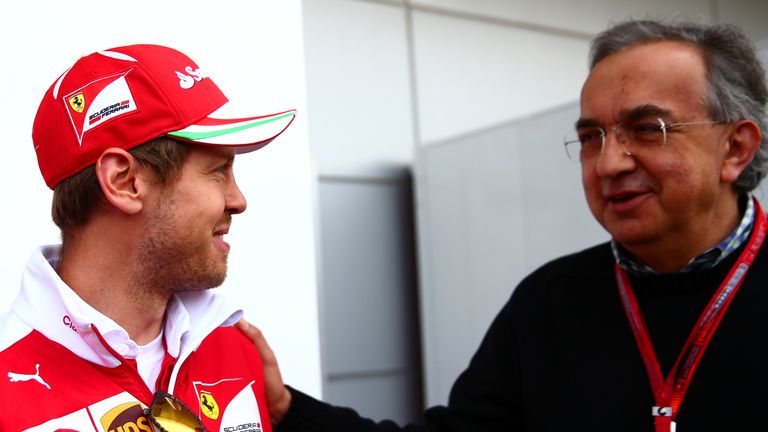 Sergio Marchionne expects to see a calmer Sebastian Vettel in 2018, with the Ferrari president claiming the German has learned to control his "emotional side".
After a disappointing start to his Scuderia career, Vettel enjoyed a first title challenge with the team last season but his campaign was eventually marred by unreliability and defining flashpoints.
The four-time world champion was hot-headed and subsequently penalised after barging into championship rival Lewis Hamilton at the Azerbaijan GP, while he was also involved in a costly start-line crash in Singapore.
Ferrari warn of F1 'divorce'
Newey reflects on Senna loss
What's on Sky F1 this Christmas?
But Marchionne believes Vettel, who was handed a new three-year contract in 2017, has learned from his mistakes.
"Sebastian Vettel is a guy who studies a lot, studies himself and is committed," he said. "Therefore, I think that we will see less of his emotional side. I think he has learned enough.
"Plus, there were plenty of opportunities for him to get annoyed, as he's had a couple of rather difficult seasons, this year and the previous one."
However, Marchionne also warned: "I think we gave them a great car in 2017 and so, from now on, it's down to him."
Kimi Raikkonen was also rewarded with a new Ferrari deal last year, though the 38-year-old Finn is still without an F1 victory since rejoining the team in 2014.
A number of drivers have been linked with Raikkonen's seat, but Marchionne is still backing the grid's senior driver.
"I believe he is really great, truly talented and I have never doubted his abilities," he added. "I tell you, he's a really top guy, otherwise he wouldn't have taken pole at a track like Monaco.
"I think Maurizio [Arrivabene, Ferrari team boss] has done a great job with the drivers and that's not an easy task."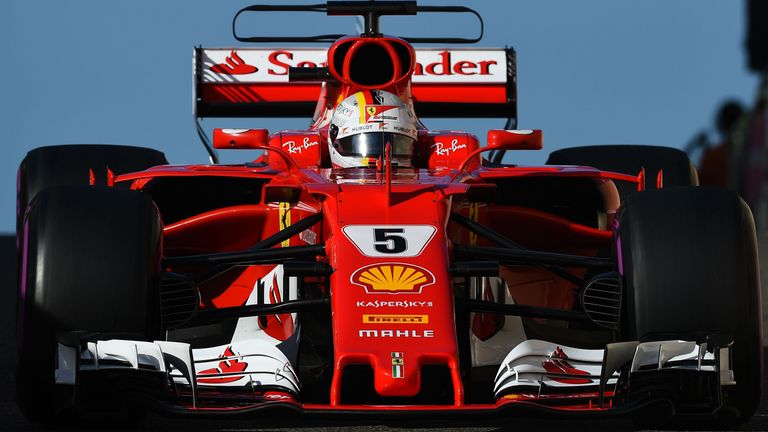 Ferrari expect 2018 title challenge
Marchionne explained that Ferrari took "giant strides forward" in 2017 as they quickly became Mercedes' first real threat of the hybrid era.
However, he also admitted the second half of the season was "character building" as their title challenge quickly slipped away. Ferrari were outscored by Red Bull following the summer break as engine failures and reliability woes struck.
"We learned a lot over the past six months, trying to move forward and that's the most important thing," Marchionne said.
"From back in August of last year, when we overhauled the organisation, I totally believed that these guys, with Maurizio Arrivabene as team principal and Mattia Binotto heading up the technical side, would be capable of doing something amazing.
"We really believed we could do much more: but in 2017, we were unable to reach our objectives."
That end-of-season slump has led to some changes behind the scenes at Ferrari, mostly to improve engine reliability, and Marchionne is convinced the Scuderia can step up again next season.
"The important thing is to start 2018 with all this expertise and experience and to manage this organisation," he said. "I have no doubt that we will be competitive."
Sky Sports F1 is the only place to watch every Formula 1 Grand Prix, qualifying and practice session live in 2018. Get Sky Sports F1.