F1 Test One on Sky Sports: Recap the pre-season action
The snow threatened to wreaked havoc, but Formula 1 is back...
By
Last Updated: 01/03/18 5:11pm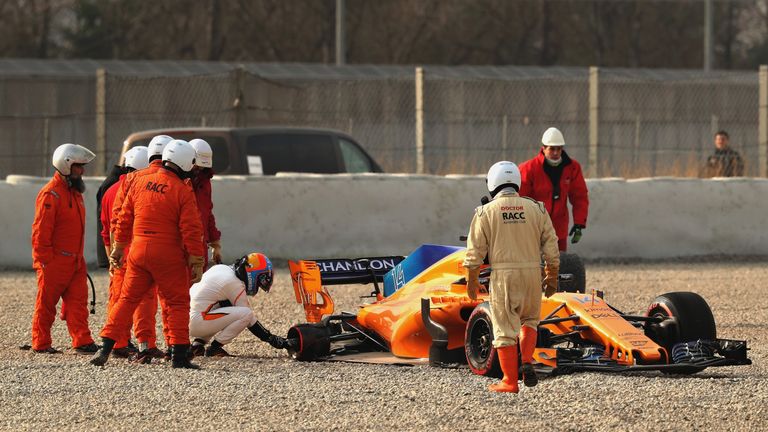 Sky Sports had all bases covered throughout the first week of winter testing despite adverse weather disrupting the pre-season action in Barcelona.
The four-day meeting marked F1's official return to action and the end of the sport's three-month hiatus - but teams weren't able to rack up ideal mileage as cold conditions, and even snow, had an effect.
But there was still plenty of off-track content and reports from the Sky Sports team, with live trackside updates from Sky Sports News' Craig Slater as well as a live commentary service across Sky's Digital platforms.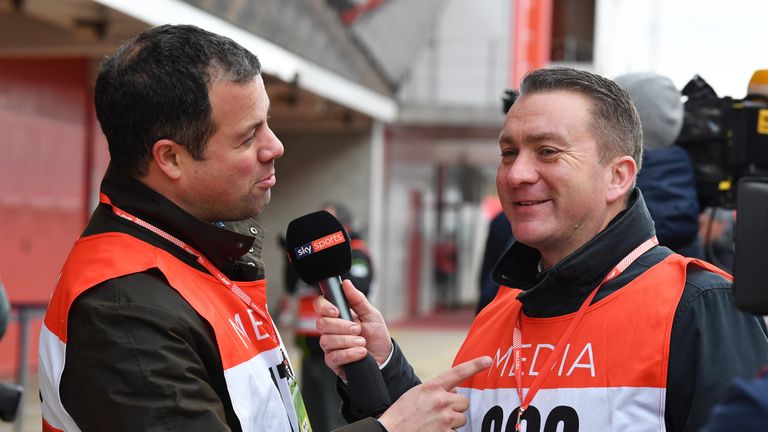 The track running was also reviewed and dissected on the Sky F1 channel on Paddock Uncut, while Ted's Notebook was essential viewing for all the developing stories.
And have no fear, the Sky team will be back for more of the same next week at Test Two. And hopefully the sun will be shining!
Barcelona Test One - how Sky Sports F1 had it covered

MONDAY FEBRUARY 26
News
Force India's official launch
The first Toro Rosso-Honda revealed
Alonso crashes early in testing
'Merc, Ferrari working as one team'
Reports
Red Bull fastest from Merc on Day One
WATCH: Paddock Uncut, Day One
WATCH: Ted's Notebook, Day One

TUESDAY FEBRUARY 27
News
Alonso: McLaren potential 'huge'
Renault give Red Bull deadline
Kubica: Enough about my limitations
Reports
Vettel leads Ferrari charge
WATCH: Paddock Uncut, Day Two
WATCH: Ted's Notebook, Day Two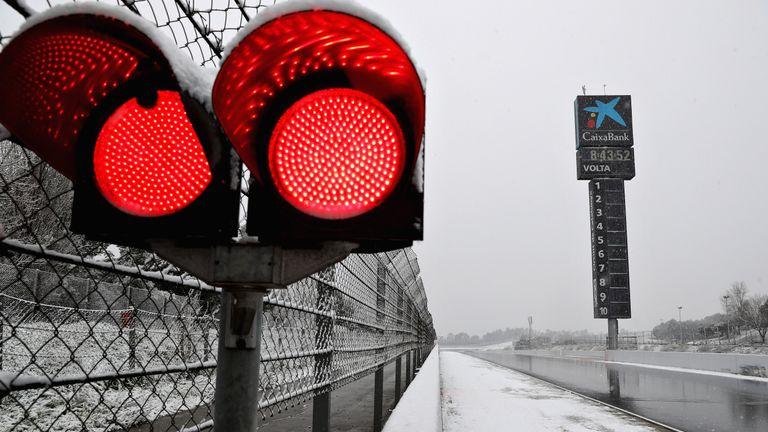 WEDNESDAY FEBRUARY 28
News
Teams fail to agree extra F1 testing
Ricciardo: Red Bull talks in April
'F1's Big Three will be closer'
Reports
Snow wrecks Day Three
WATCH: Paddock Uncut, Day Three
WATCH: Ted's Notebook, Day Three
THURSDAY MARCH 1
News
Toro Rosso: Honda can match Renault
Vettel expects Hamilton rivalry
F1 Testing: Fastest laps so far
Reports
Hamilton surges to fastest time
Sky Sports F1 is the only place to watch every Formula 1 Grand Prix, qualifying and practice session live in 2018. Get Sky Sports F1.