Formula 1 in 2018: So what's new?
From new drivers on the grid to returning brands, tracks, and the key technical modifications. All the changes for the new F1 season...
By Matt Morlidge and Pete Gill
Last Updated: 13/12/18 3:49pm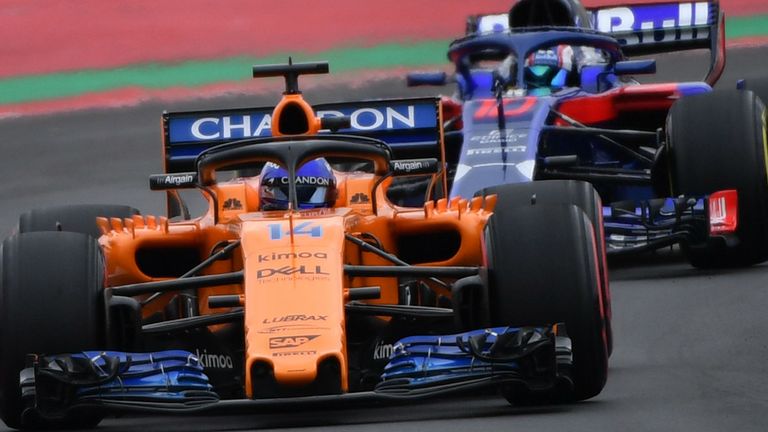 Two new drivers (but a lot of familiar faces)
As Mercedes, Ferrari, Red Bull, McLaren, Force India and Haas will all begin 2018 with the same driver line-up they used from the start of 2017, the new season's grid could be briefly summarised under a headline of 'deja vu'.
Nevertheless, it will contain a few intriguing new elements: Charles Leclerc, who won the F2 series in 2017 with a landslide to spare, at Sauber, and Sergey Sirotkin at Williams.
The Russian is ostensibly a replacement for the twice-retired Felipe Massa but will commonly be viewed as the driver who prevented Robert Kubica making a full-time return to F1. But there's a twist: Kubica will be Williams' third driver this year and is scheduled to appear in three Friday practice sessions during the year.
The return of iconic brands
Backmarkers Sauber announced shortly after the 2017 season's conclusion they had signed a new 'strategic, commercial and technological' alliance with Alfa Romeo which will see the iconic brand return to F1 after a 30-year absence. Quite whether the partnership will spark an on-track revival for the team in 2018 remains to be seen: Sauber themselves describe their battle to return to the midfield as a "long-term plan".
Red Bull certainly won't be in the scrap for the wooden spoon but their new title sponsors are also old friends of F1: Aston Martin. The British sportscar maker, last a constructor in their own right in 1960, could yet become the team's engine builder from 2021 as well.
Engine swaps for McLaren and Toro Rosso
There aren't any new engine suppliers in F1, but there has been somewhat of a power unit merry-go-round heading into 2018.
McLaren are now with Renault and endured a mixed winter testing - breaking down five times but also setting the third fastest time - while their dumped providers Honda will power Toro Rosso. While the early signs are promising for that partnership, and relatively promising for McLaren-Renault, the pressure will be on all four firms concerned to deliver.
A brand new logo for F1
If you had forgotten what was revealed around the 2017 season finale...
The halo is here
It may not be popular, it may not be pleasing on the eye, but if it saves a life or prevents a serious injury, then there will be no complaints. Drivers are certainly getting on board after reporting that the FIA's favoured head protection device had little to no impact during testing, though there are still doubts about the extraction time following an accident.
But how much will we be talking about halos as the year progresses? Probably not as much as many think.
Almost more races than ever before
F1's 21-race calendar isn't quite the busiest of all time as 2016 also hosted as many races.
But it is uniquely congested: the return of the French GP after a 10-year hiatus also signals the start of F1's first ever triple-header as the sport heads to France, Austria and Britain on a consecutive during a summer stretch featuring six races in eight weeks. Hectic.
Kimi Raikkonen on social media
Yes, really, it's happening...
The F1 Gossip column
F1 in 2018: Schedule and key dates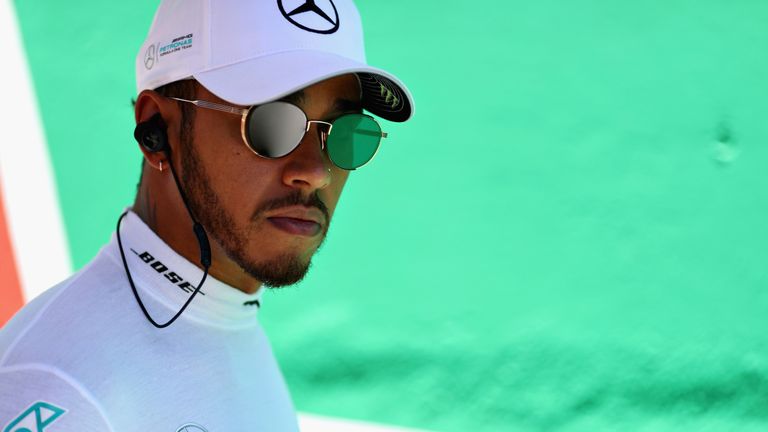 Just the one Brit on the grid
Only four countries - France, Germany, Finland and Spain - will have more than one driver on the grid this year. So Britain's solitary case, in the shape of Lewis Hamilton, isn't exceptional in a worldly sense but, assuming Hamilton isn't given some British company before November 25, this year will be unique in the history of F1 for not fielding at least two drivers under the union flag.
A three-engine limit for the year
Last year there were 20 races and four-engine limit. This year there are 21 races and a three-engine limit. You can see why several teams have voiced their discontent already, and though the FIA made this change in a bid to make power units more reliable and cost-effective, Sky F1's Ted Kravitz explained: "Not only is that a bit of a headache in terms of the reliability but it restricts your development in those areas to just two. You've only got two chances throughout the year to upgrade the engine or MGU-H."
The thought is that some teams will plan for four - in order to introduce three upgrades through the season - and just accept a grid penalty as a reasonable price to pay.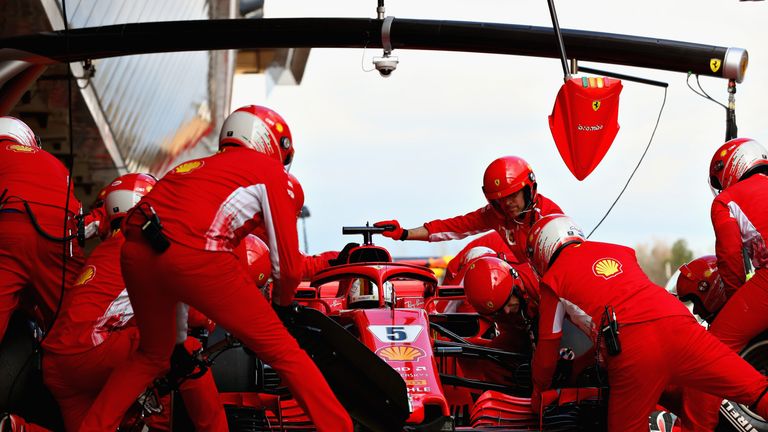 Less confusing grid penalties
If teams are planning to take an engine 'hit', they'll have to consider the fact that grid penalties have also changed. The goal here is to make starting grids simpler for fans; certain races last year saw almost half the grid taking differing penalties - often in excess of the number of cars at the Grand Prix.
In 2018, a driver who earns a grid penalty of 15 places or more will have to start from the back of the grid. If more than one driver receives such a penalty they will be arranged at the back of the grid in the order in which they changed elements.
Let's hope that avoids confusion!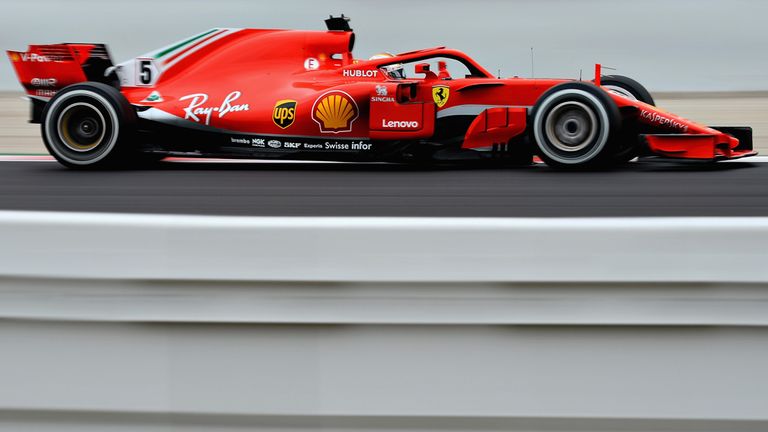 No more shark fins
That's right. The shark-fin engine covers and accompanying tall T-wings that were common sight on the cars last year are no more. Teams are, however, using a loophole to still incorporate the T-wing into their design - lowering the system so as not to breach the FIA's technical ruling. It's similar to what Williams came up with last year, when they used one higher element of the T-wing and one lower.
Another technical regulation change that could have a big impact is the removal of 'trick' suspensions. The guidelines (or lack of) helped certain teams - including Ferrari and Red Bull - find more aero performance due to a more flexible suspension, but that has now been outlawed.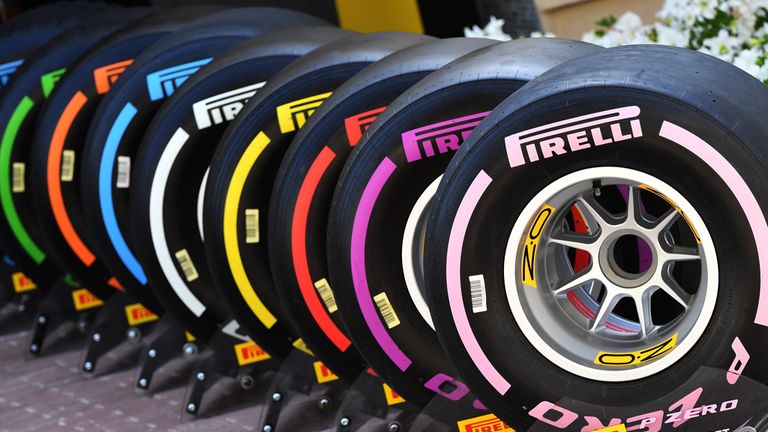 Tyres, tyres, and more tyres
Gone are the days of just having a mere five slick tyres to remember. Now we have (compounds in bold are new): Superhards, hards, mediums, softs, supersofts, ultrasofts and hypersofts.
The Pirelli ruling whereby three compounds are nominated for a Grand Prix with 13 sets available stays in place - but get ready for a lot more colour.
Standing starts
Races may feature standing starts after safety car periods this year, with the cars all forming up on the grid once the safety car has been called in. Light panels around the track will display an 'SS' message for drivers, while an 'RS' (Rolling Start) message will be visible if conditions aren't suitable for a grid start.
Is F1 faster and louder?
The early signs from testing are a resounding yes. Times dropped by more than a second - even without the big guns unleashing their full force - while our team of paddock reporters were delighted with the noise levels of these cars.
And what better way to gear up for the new season than with Ted Kravitz and the F1 Report experts answering your questions. The scene is set, now it's time for the track action...