McLaren ready for 'show time' in F1 2018 after Renault engine switch
McLaren aiming to make biggest jump of anyone in F1 2018 with team relishing chance to be back in the front-running "spotlight"
By Pete Gill
Last Updated: 09/02/18 10:28am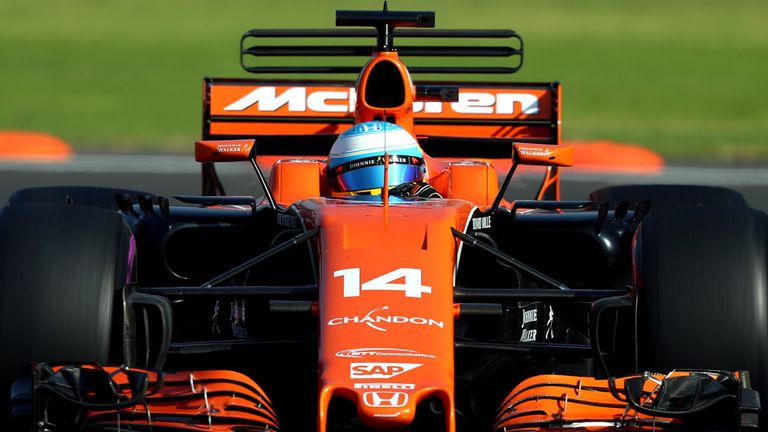 "It's show time."
Those are the words of McLaren chief Zak Brown as the 20-time F1 world champions gear up for what could be a reputation-defining season for the sport's fallen superpowers in 2018.
The team finished ninth out of the 10 constructors in 2017 and are expecting a substantial rise up the grid when the new campaign begins next month.
"We are trying not to make any predictions. But l do think we should be the team which has the biggest difference in grid position this year over last year," said Brown.
"We want to be competitive, which we haven't been for the last three years. And being competitive means racing at the front, qualifying at the front, getting on the podiums, but we haven't set a target what success looks like. I think we will all know when we watch the season whether McLaren was competitive."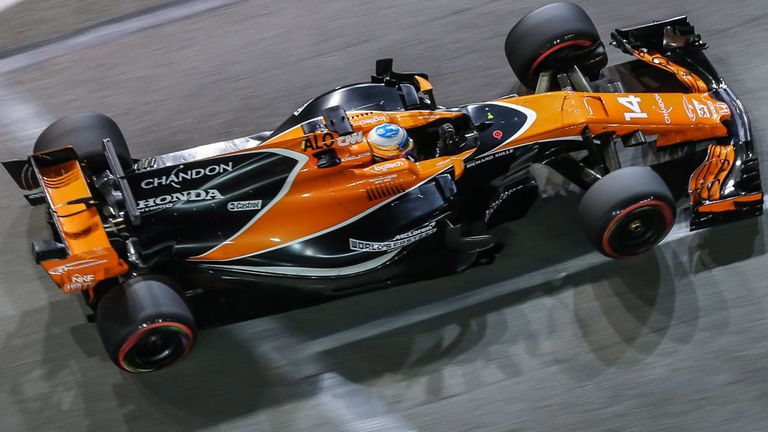 Without a win in F1 since 2012, McLaren have swapped Honda power for Renault for the new season.
After Honda bore the brunt of the blame for the team's struggles during their ill-fated three-year marriage, it is a switch which has injected some much-needed optimism into McLaren and their fans. After all, McLaren now have an engine which Red Bull used to race-winning effect in 2017 to power a chassis which McLaren believed was on a par with any other in the field last year.
Throw into the mix a superstar driver in the shape of Fernando Alonso and a Woking headquarters of space-age quality and McLaren appear to have all the ingredients for a successful season.
But there's also a potential catch.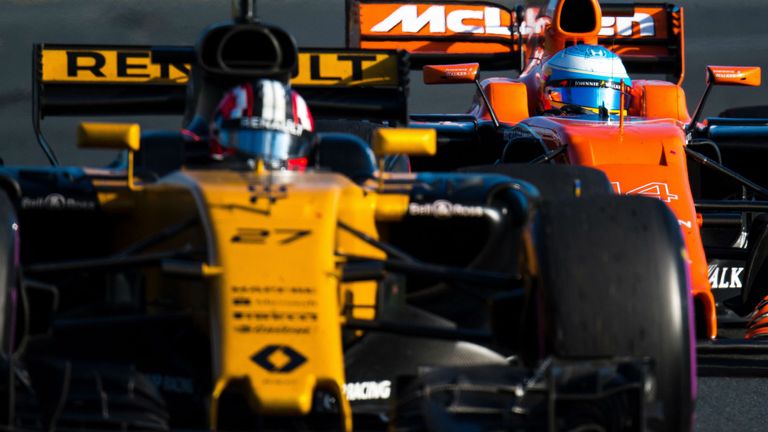 The change of engine supply, which will pitch McLaren into direct competition with both the Renault works team and Renault customers Red Bull in 2018, also leaves McLaren with nowhere to hide in the event of another poor season. Fail, and they will only have themselves to blame.
"We don't want to hide," said Brown. "It's show time. But we are looking forward to that. This team welcomes and is excited by the pressure that comes with having the spotlight on us."
After three seasons of enjoying - or at least accessing - exclusive use of Honda power, McLaren have forsaken 'works' status for a customer supply with Renault. It is an arrangement which runs directly contrary to the philosophy of McLaren's previous boss, Ron Dennis, who stuck by Honda in the absolute conviction that only a works team could prosper in F1's current engine-centric era.
Brown, though, is adamant the customer can still come first with Renault.
"We are very happy with the collaboration and the working relationship," he said. "We feel we have total parity with Red Bull and the works team, and that Renault really want to do business with McLaren. We are comfortable they are going to give us everything they have got."
But will that be enough when McLaren, along with Red Bull and the works Renault team, are pitched against the might of the Mercedes power unit and Ferrari's?
"I know there is a big debate about which is the first, second and third best engine," Brown said. "In reality they are pretty close."
Nor, according to Brown, can Renault's pedigree be doubted.
"They have won approximately half the world championships in the last fourteen years, they won three races last year, and they have won in every year but one in the last decade," he added.
Which only leaves the quality of the Renault 2018-spec engine as a potential excuse for McLaren in the event of another year of pain.
"There are no alarms bells ringing," reported the McLaren boss. "They seem very confident. In terms of power and reliability, they are happy with where they are at. Specifically, they think they are on top of the reliability. Last year they had the power but it's when they turned it up that the reliability issues kicked in. So we are feeling good."
And without anywhere to hide.
Sky Sports F1 is the only place to watch every Formula 1 Grand Prix, qualifying and practice session live in 2018. Get Sky Sports F1.
Using skysports.com? Comment below to get involved in the debate, but please adhere to our House Rules. If you wish to report any comment, simply click on the down arrow next to the offending comment and click 'Report'.