Formula 1 in 2018: Sebastian Vettel expects Lewis Hamilton rivalry
Ferrari driver seeking first title in five years in new F1 season
By James Galloway in Barcelona
Last Updated: 13/12/18 4:23pm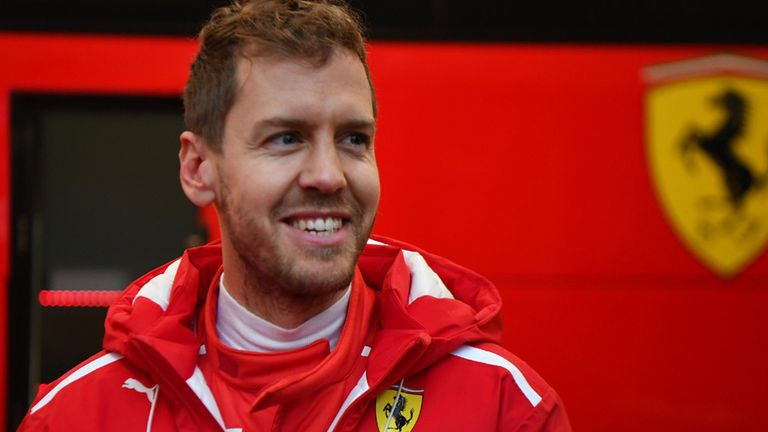 Sebastian Vettel has agreed with Lewis Hamilton's belief that their rivalry could become fractious again if Ferrari and Mercedes prove as closely-matched in 2018 as last year.
Last year's top two drivers remain the favourites to contest this season's world title amid expectations the gap between F1's leading teams will close again.
Vettel and Hamilton clashed several times on and off track last year, most notably in Baku when the Ferrari drove into the Mercedes, and the Englishman said last week of their future relationship: "Expect the worst and hopefully it will be better."
The Mercedes driver added: "Hopefully if I am performing at my best there will be issues because they will be upset about it."
F1 testing: The fastest laps so far
Hamilton's comments were put to Vettel during the final day of Test One at Barcelona.
Asked what he thought, Vettel told Sky Sports News: "Pretty much the same.
"I think Mercedes is the favourite going into this year, so if we can be close - very close - closer than last year then that would be great.
"But it's a long year. Now it's March and we keep going to the end of November. So it's a long time from here to the end of the season."
Vettel led 2017's standings all the way to round 13 last year but then suffered a series of major setbacks and Hamilton ultimately claimed his fourth title at a canter.
Vettel's own fourth world title came back in 2013 with Red Bull, while Ferrari haven't tasted a championship triumph since 2008.
The 30-year-old said he and Ferrari were more determined than ever to end their respective droughts.
"It's inevitable that everyone gets older but it's always too long if more than a year goes," he said of his title wait.
"You want to make sure you bring it back. That's our ambition and target to bring the championships back to Maranello."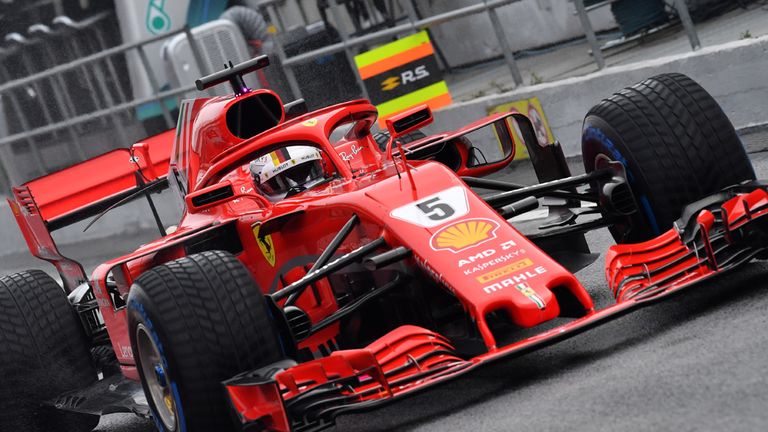 Sky Sports F1 is the only place to watch every Formula 1 Grand Prix, qualifying and practice session live in 2018. Get Sky Sports F1.