Lewis Hamilton: Max Verstappen is a future F1 world champion
Hamilton hoping for more battles with Verstappen; World champion also expecting sterner test from team-mate Bottas in 2018
By James Galloway in Barcelona
Last Updated: 13/12/18 4:22pm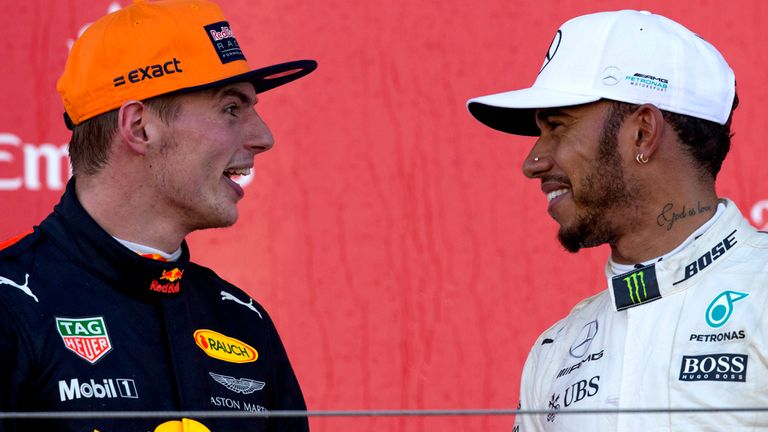 Lewis Hamilton says there is no doubt about Max Verstappen's ability to become an F1 world champion and hopes he has more duels with the Red Bull driver this year.
While he does not turn 21 until September, Verstappen is preparing to start his fourth season at the top level and eyeing his first title challenge with Red Bull.
Hamilton, F1's reigning champion, expects the Dutch youngster to emerge as a title threat - but says he has no intention of making it easy for him.
"He has definitely got the potential to be a world champion. We've all seen that," Hamilton said. "That's why he's got a great following.
F1 Testing: The conclusions
Hamilton already ready to race
Hamilton surges to fastest test time
"We've seen the way he drives and he's got great potential as a driver. He's in a great team and he's in the perfect place to continue growing. He's got a long time ahead of him. He's already had a good few seasons under his belt - I still hadn't even had my first season under my belt at 21, so he's already further ahead than me and a lot of the drivers.
"But whilst I'm here I'm going to be doing everything I can to stop him from winning. I'm sure people won't particularly love that, but that's what we're here to do.
"We're here to battle and I'm looking forward to having some really positive battles with him - hopefully this year."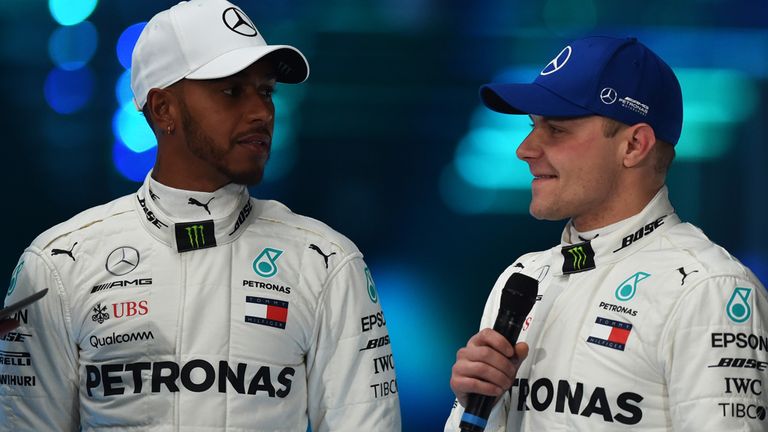 Will Bottas run Hamilton harder in 2018?
Fresh from setting the pace at the first winter test, Hamilton was also asked about the 2018 challenge set to be posed by team-mate Valtteri Bottas in the Finn's second year at Mercedes.
Bottas won the first three races of his career last season, outperforming Hamilton on each occasion, but his season was compromised by inconsistency.
"Last year it was difficult for him, he was in a new team, learning new ways and new controls," said Hamilton. "Now he's got through that learning process and is going to hit the ground running so there are no more excuses, for sure.
"He did great the last couple of races [in 2017] which was awesome and I'm expecting him to be in tip-top shape for this season. Do I expect him to be closer? I'd assume so and he's going to be in the best shape possible. But then so am I, that's my goal."
The fastest laps of winter testing
| | | | | |
| --- | --- | --- | --- | --- |
| Driver | Team | Date | Tyre | Time |
| Lewis Hamilton | Mercedes | Day Four | Mediums | 1:19.333 |
| Sebastian Vettel | Ferrari | Day Two | Softs | 1:19.673 |
| Stoffel Vandoorne | McLaren | Day Four | Hypersofts | 1:19.854 |
| Valtteri Bottas | Mercedes | Day Two | Mediums | 1:19.976 |
| Daniel Ricciardo | Red Bull | Day One | Mediums | 1:20.179 |
Hamilton wants increased challenge
While determined to win the fifth world title of his career this year, the Mercedes driver insists he still wants an even tighter championship battle as "the closer it is, the better it is when you win".
Fellow four-time champion Sebastian Vettel is likely to again pose Hamilton's greatest threat but the Englishman says his gameplan is only ever focused on what he can control - his own performance.
"I just don't focus too much on anyone else," he added. "Ultimately my mindset is that if I'm at my best then I should have no problems - that's how I approach it.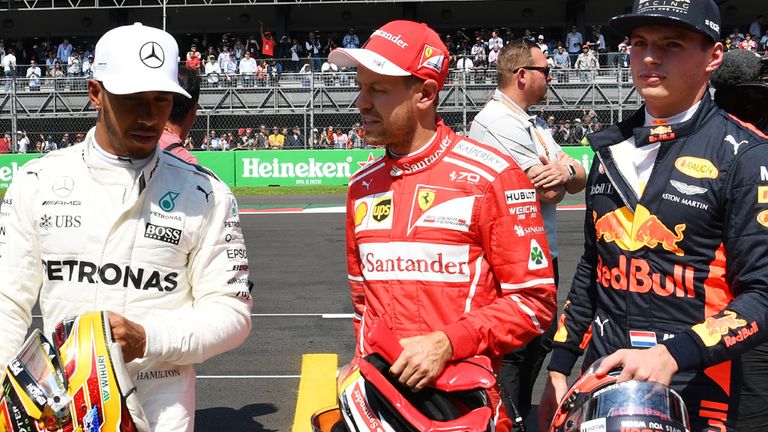 "If I prepare myself the best and be the fittest I can be, have the most energy, feel healthy, come with the right approach and work hard I truly believe that I will not have problems. But that's generally what all the drivers will think, that's what you have to think.
"It's the same for a tennis player at their best. I'm sure if you asked Federer he will truly believe if he's trained hard, arrives and feels great there is no one that can touch him. You've got to be convinced that's the case.
"So I don't prepare myself and hope the next guy has issues so I can capitalise on them, I want them to be at their best because it's more painful then if you do outperform them."