F1 2018: Rating the teams after eight days of winter testing
Running the rule over all 10 teams' performances in Barcelona
By James Galloway, Matt Morlidge and Pete Gill
Last Updated: 13/12/18 4:01pm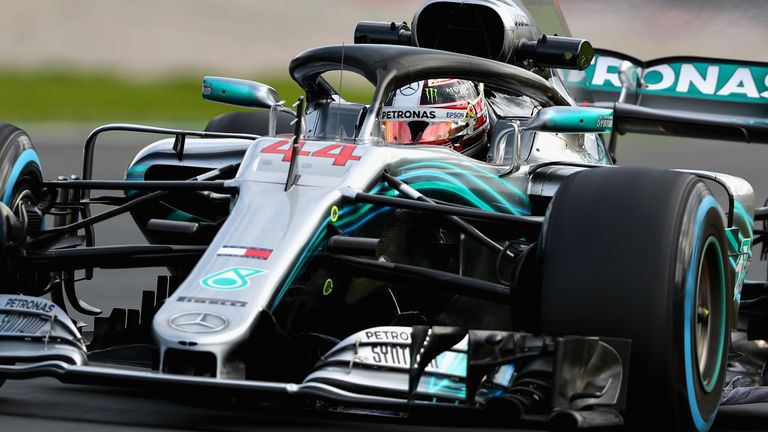 Mercedes
Fastest lap: 1:18.400, Lewis Hamilton, Day Six, Ultrasofts
Laps completed: 1,040
If there's any more evidence required to show that testing timesheets should come with a health warning then take a look at the case of Mercedes at the end of 2018's winter programme. Only seventh on the team-by-team rundown yet still most observers' pick as the team to beat in Melbourne.
"Mercedes, rest assured, are going into this championship as very much the favourites," Red Bull's Christian Horner told Sky Sports on the final day.
The headline times didn't show it, but the long runs completed by Lewis Hamilton and Valtteri Bottas on the final two days - principally on the medium tyre - were consistent and fast in equal measure. As has become the norm, Mercedes completed the most laps of anyone over the two tests - and they were the only team to break the 1,000 barrier - reporting the W09 ran "without any significant reliability difficulties".
F1 Testing: What's the pecking order?
WATCH: The F1 Testing verdict
But even if they are expected to be ahead in Australia, Ferrari and Red Bull could still be within striking range. "We definitely think it is going to be a three-team battle," Bottas said, while Hamilton practically called on their rivals to bring on the battle.
The cautious optimism from technical chief James Allison was also telling. "Both drivers seem to like the car, it responds well to set-up changes and has shown a good turn of speed. There's all sorts of reasons to be cautious - but this has been a good winter test."
However, the fact Mercedes didn't even feel compelled to complete any low-fuel runs perhaps says it all.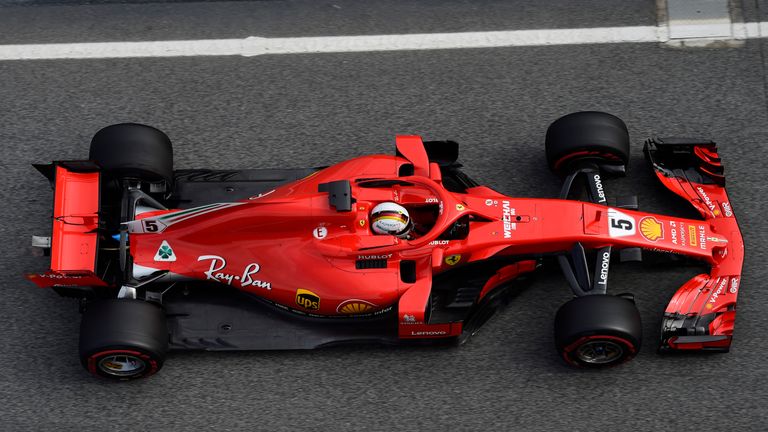 Ferrari
Fastest lap: 1:17.182, Sebastian Vettel, Day Seven, Hypersofts
Lap completed: 929
While the timesheets said otherwise, the word in the paddock is that Ferrari may have stepped back a little over the winter.
To what degree, will only be truly established from Albert Park onwards. Will Red Bull start as Mercedes' closest challengers or did Ferrari just encounter specific issues at Barcelona that can be remedied in time for the new season?
Then there are those mysterious plumes of smoke that wafted out of the car whenever it was fired up in the garage. Perhaps a giveaway clue that they have been hurt by tweaks to the engine regulations? Vettel's 1:17.182 was the fastest lap overall but it still fell short of a hoped-for 1:16, with the four-time champion admitting on his final day in the car that they needed to find more performance from an otherwise reliable SF71-H.
The winners of last year's season opener may have their work cut out this time.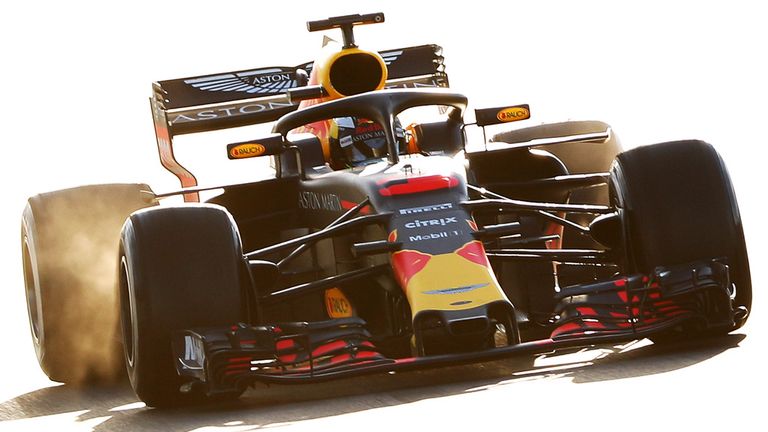 Red Bull
Fastest lap: 1:18.047, Daniel RIcciardo, Day Six, Hypersofts
Laps completed: 783
A much better winter than twelve months ago. Before Ferrari posted the fastest two times of the winter, it was Red Bull who first threw down the gauntlet to Mercedes on the hypersofts - and there is a quiet optimism within the team that they are at very least the world champions' closest rivals.
Although they may not be in front of Mercedes just yet, Red Bull have proven they are capable of dramatic improvements and upgrades throughout a season before and the RB14 already looks to be, in the words of Daniel Ricciardo, "there or thereabouts".
The fastest laps of winter testing per team
| | | | | |
| --- | --- | --- | --- | --- |
| Team | Driver | Date | Tyre | Time |
| Ferrari | Sebastian Vettel | Day Seven | Hypersofts | 1:17.182 |
| McLaren | Fernando Alonso | Day Eight | Hypersofts | 1:17.784 |
| Red Bull | Daniel Ricciardo | Day Six | Hypersofts | 1:18.047 |
| Renault | Carlos Sainz | Day Eight | Hypersofts | 1:18.092 |
| Haas | Kevin Magnussen | Day Seven | Supersofts | 1:18.360 |
| Toro Rosso | Pierre Gasly | Day Seven | Hypersofts | 1:18.363 |
| Mercedes | Lewis Hamilton | Day Six | Ultrasofts | 1:18.400 |
| Force India | Esteban Ocon | Day Eight | Hypersofts | 1:18.967 |
| Sauber | Charles Leclerc | Day Eight | Hypersofts | 1:19.118 |
| Williams | Sergey Sirotkin | Day Eight | Softs | 1:19.189 |
"I think we will be close enough to be in the hunt," Ricciardo said, though team-mate Max Verstappen appeared more guarded, perhaps more eager for a championship-winning car from the get-go after re-committing to Red Bull six months ago.
The car's performance has correlated with the data from the wind tunnel and the changes made to the car through the second week all worked satisfactorily. It seems the team are prioritising straight-line speed and reliability at the start of 2018 - and only their two chief rivals completed more laps during Test Two.
Could this be Red Bull's year? They'll have their eyes set firmly on a podium place in Melbourne at the very least, a feat last achieved all the way back in 2013.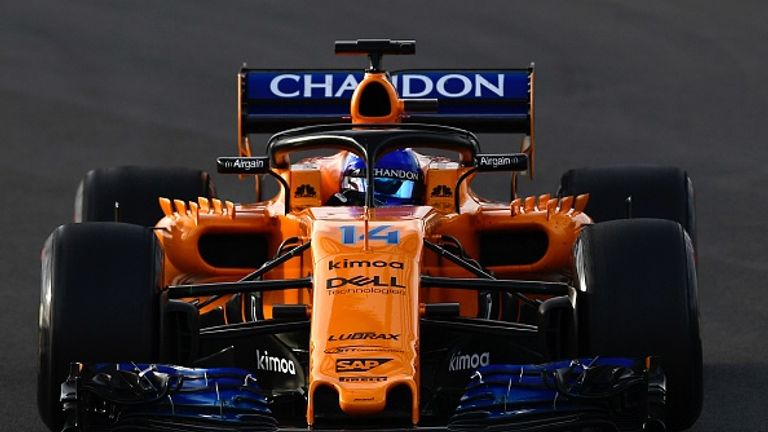 McLaren
Fastest lap: 1:17.784, Fernando Alonso, Day Eight, Hypersofts
Laps completed: 619
Back in the hunt to be 'the best of the rest' after Fernando Alonso restored optimism with his late-night burst in Friday's final hour.
Alonso described Day Eight alone as a "rollercoaster" and certainly the five on-track breakdowns that the MCL33 suffered during week two in Barcelona triggered both alarm bells and headlines. But McLaren say there is nothing fundamentally wrong with the car and their philosophy appears to be aggressive in the design phase and then work it backwards towards reliability rather than vice versa.
Propping up the mileage charts in the winter after Honda's departure certainly was neither the plan nor the external expectation but as Eric Boullier pointed out: "We're taking home an extra 810km of data back to Woking compared to this time last year."
Improving pace and crucially reliability will take up time in the short window before Melbourne but McLaren certainly don't head into the season engulfed by the kind of 'crisis' of recent troubled winters. With Alonso in the car, anything is possible.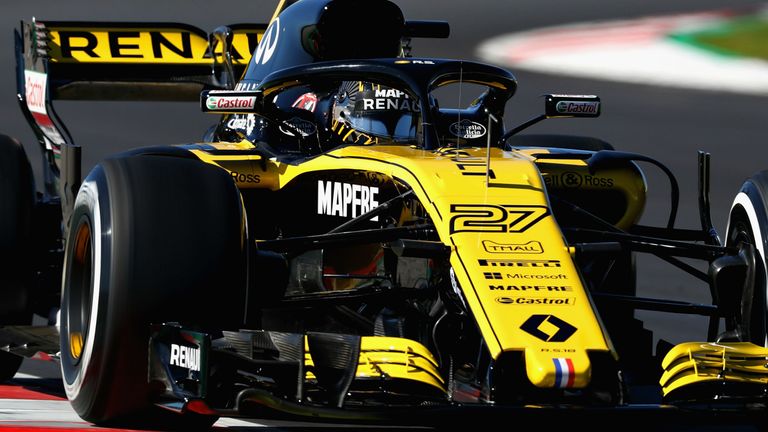 Renault:
Fastest lap: 1:18.092, Carlos Sainz, Day Eight, Hypersofts
Laps completed: 815
Another winter of progress for the ever-expanding Renault team.
Renault finished the week with lots of laps, plenty of new aerodynamic parts trialled on an impressively reliable RS18 - gearbox issues on Day Eight aside - and with the fifth fastest time of the winter.
"We have a solid baseline, I think this package works," Nico Hulkenberg said as the former world champions geared up for another critical season in their long-term quest to return to title glory.
The most laps completed per team
| | |
| --- | --- |
| Team | Number of laps |
| Mercedes | 1,040 |
| Ferrari | 929 |
| Toro Rosso | 822 |
| Williams | 819 |
| Renault | 815 |
| Sauber | 786 |
| Red Bull | 783 |
| Force India | 711 |
| Haas | 694 |
| McLaren | 619 |
But while Carlos Sainz pumped in the team's personal best in the closing half-hour on the final day, so did Alonso - with the McLaren driver two tenths ahead of his countryman. It's set to be quite the battle for fourth place this year.
There will also be concerns around just how big the gap might be to the top three, though, in Sainz's words - the team are confident of cutting that margin "little by little" in 2018.
It was a trouble-free test with far more positives than negatives and Renault are in good shape for the season-opener.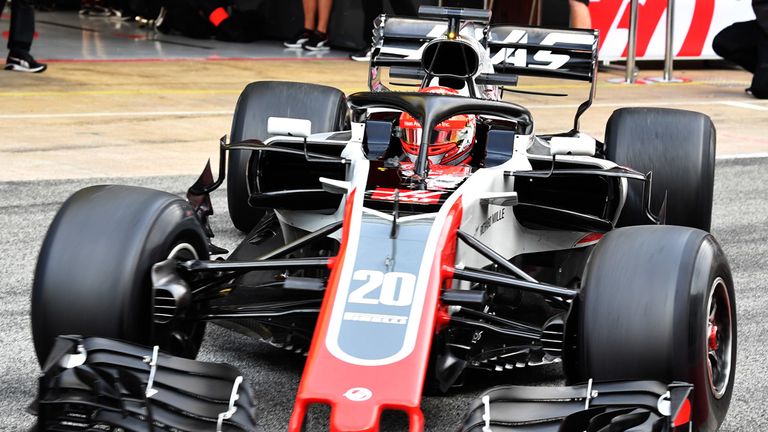 Haas
Fastest lap: 1:18.360, Kevin Magnussen, Day Seven, Supersofts
Laps completed: 694
The potential dark horses for 2018's early rounds and picked out by McLaren as the team alongside Renault to have made the biggest gain over the winter.
Like Mercedes, the American team didn't bring any hypersofts to testing so their eye-catching laps on the ultra and supersofts over the final two days were their qualifying-run equivalents. Team chief Guenther Steiner put the VF-18's low-1:18 pace down to simply getting the tyres to work around Barcelona - a challenge midfield rivals Williams, for instance, struggled with.
So the question to be answered in Melbourne is how much Haas' impressive lap times owed to the team managing to find the operating window for those particular tyres at the Circuit de Catalunya and what sort of delta will be definitively found between the hypersofts and the rest of the Pirellis when the season begins for real.
Sixth on the grid in Melbourne last year, Haas could be good for a top-10 run again this time.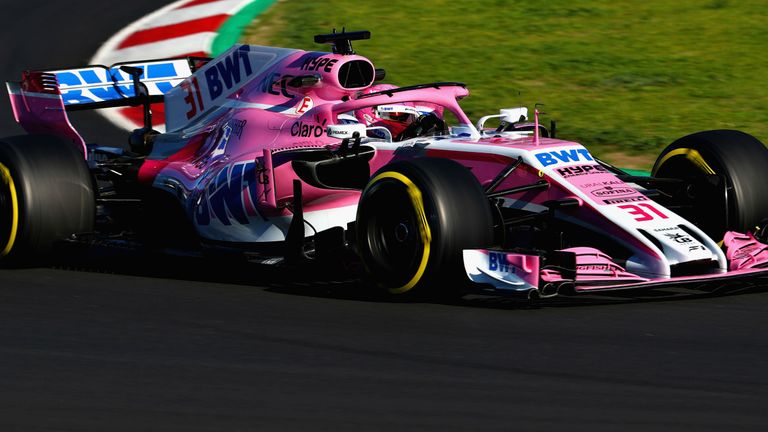 Force India
Fastest lap: 1:18.967, Esteban Ocon, Day Eight, Hypersofts
Laps completed: 711
"Hopefully we don't have this car in Melbourne," was Sergio Perez's rather frank assessment of his two weeks in Barcelona, and it's one that sums up Force India's uncharacteristic slow winter.
While fast times in testing certainly aren't the be-all and end-all, the team - so often F1's most consistent performer - will surely be disappointed not to have finished any of the seven full sessions higher than eighth on the timesheets.
Indeed, Esteban Ocon and the teams' personal best was a 1:18.967, almost two seconds down on the leading pace. Both Ocon and Perez reported that the VJM11 felt "heavy".
Force India did at least clock the most mileage outside the top three in the second week, but there's plenty of work to be done if they are going to make it a third successive fourth-place finish. And could they even be outside the top-10 come the season-opener?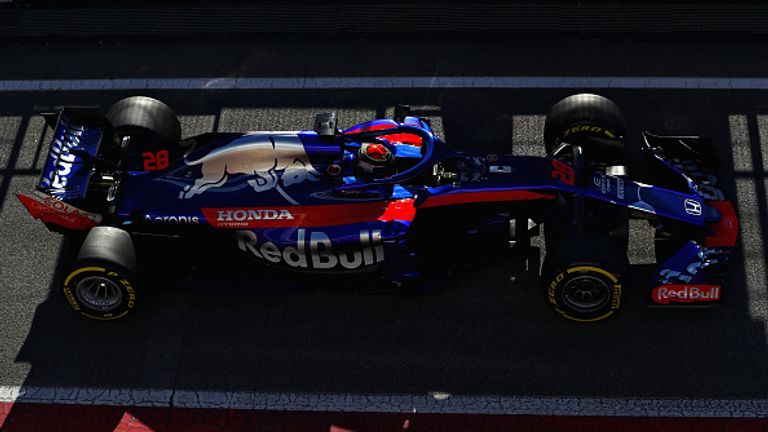 Toro Rosso
Fastest lap: 1:18.363, Pierre Gasly, Day Seven, Hypersofts
Laps completed: 822
The reliability of the Honda engine was arguably the big surprise of testing as Toro Rosso and the new Japanese partners enjoyed a productive first winter together.
Honda used three engines across the eight days - as many as is permitted in the whole 21-race season - but a glitch on Friday was the only reliability problem of note after the final engine ran for the whole of week two.
"It's great to see that we have been able to perform at a decent level in terms of speed and reliability," said team boss Franz Tost. "Honda has done a great job but, also from our side we have been able to provide our drivers with what seems to be an easy car to drive."
Driveabilty and reliability are two important traits and it's the latter which Toro Rosso have struggled with in recent seasons. If Honda can start to marry improved performance with the much-improved reliability baseline, the Toro Rosso STR14 could have its moments further into the 2018 season.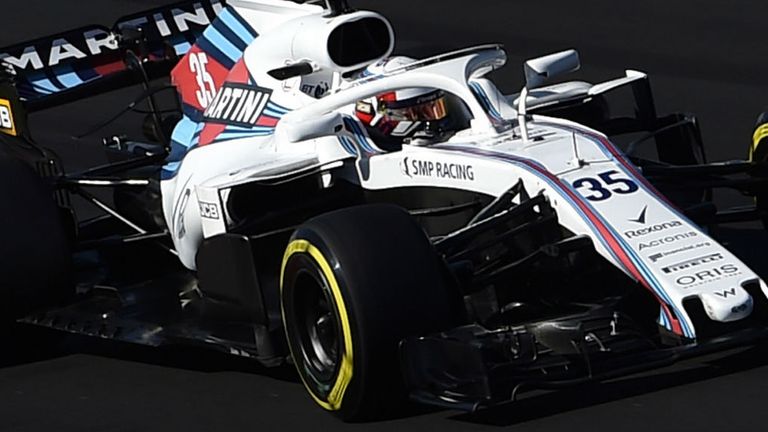 Williams
Fastest lap: 1:19.189, Sergey Sirotkin, Day Eight, Softs
Laps completed: 819
In a spot of bother. Paddy Lowe may have overseen his first winter and Robert Kubica was impressive throughout the test, but the fact is that a Williams driver finished bottom for the timesheet on all four days in the second week. It's no wonder then that Sky Sports' Ted Kravitz said the Grove team had endured a "torrid" test.
While reserve driver Kubica was confident in his "feel" of the FW41, both Williams' full-time drivers appeared to lack consistency. Sergey Sirotkin can be afforded time as a rookie and seemed to grow into the role as he set the teams' fastest time of the winter on softs, though Lance Stroll couldn't nail down a lap in a car which struggled to generate heat into the softer tyres and looked nervous and difficult on track.
"I do feel we have made a step," Paddy Lowe, technical chief, added. "We haven't got the best out of the car by any stretch. There are a few issues and if we can unlock those we will find performance."
The clock is ticking as we count down to Australia.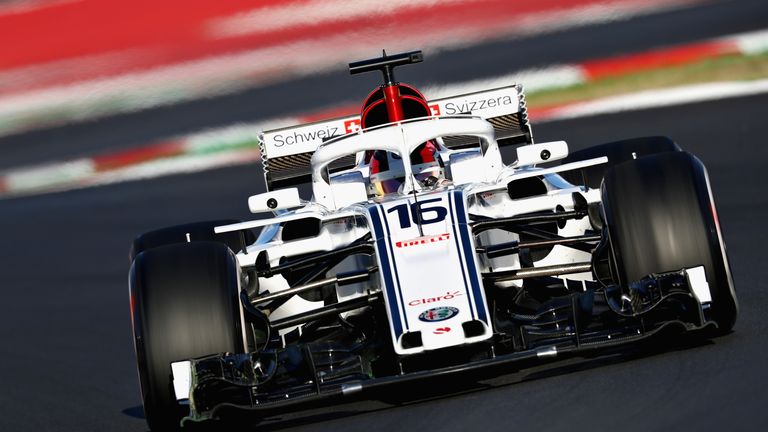 Sauber
Fastest lap: 1:19.118, Charles Leclerc, Day Eight, Hypersofts
Laps completed: 786
Sauber look likely to start the new season where they spent most of last, at the rear of the field, but the team are aware moving back up the grid is a longer-term project than simply two weeks of winter testing.
Williams technically left Barcelona with the slowest time of all but the Sauber set their best on faster tyres and direct comparisons on the hypersoft to Toro Rosso and Haas showed a deficit of seven tenths of second. The gap might not be that large in reality, but there's clearly one to make up.
Team chief Frederic Vasseur - starting his first full season at Sauber - appeared relatively content, with the Frenchman revealing the team had taken some design "risks" with the 2018 car in an attempt to catch up with the pack. That might explain why the tail-happy C37 spun into the gravel more than any other car with Marcus Ericsson and Charles Leclerc getting used to the new machine's traits.
So Sauber remain in familiar territory but, with the backing of Alfa Romeo and the advantage of the latest-spec Ferrari engine, they're certainly in a far healthier place than 12 months ago.