Lewis Hamilton 'relaxed' as he nears Mercedes contract extension
Hamilton hopes for new contract before season-opening Australian GP and says: "You always want to work on how you can be better."
By Matt Morlidge
Last Updated: 13/12/18 3:58pm
Lewis Hamilton says his "relaxed" contract talks are progressing well ahead of the new F1 campaign, insisting he and Mercedes are trying to "extract more from each other" in 2018.
The world champion's current deal expires at the end of the season but both parties have consistently expressed their willingness to extend, with Hamilton expected to pen a three-year deal worth a reputed £120million.
But while Hamilton admitted at the opening of the new Petronas R&T centre in Turin, Italy that there was "no news" in relation to his contract, he confirmed: "We've been talking and will continue to talk."
The F1 Gossip Column
Vettel not worried by rivals' pace
"It's quite a relaxed atmosphere for us because Mercedes know I'm committed to them and they've obviously expressed they're committed to me," Hamilton explained.
"Both Toto [Wolff, Mercedes Team Principal & CEO] and I sit here quite relaxed. It's about constantly trying to find common grounds.
"Ultimately with contracts and partnerships you always want to work on how you can be better, provide a better service and vice versa, how you extract more from each other. So that's really what we're working on."
Hamilton still hopes to have his contract signed before the season-opening Australian GP on March 24 but stated: "If not, don't worry - it will happen. Obviously we've got this year to focus on, but it will for sure happen."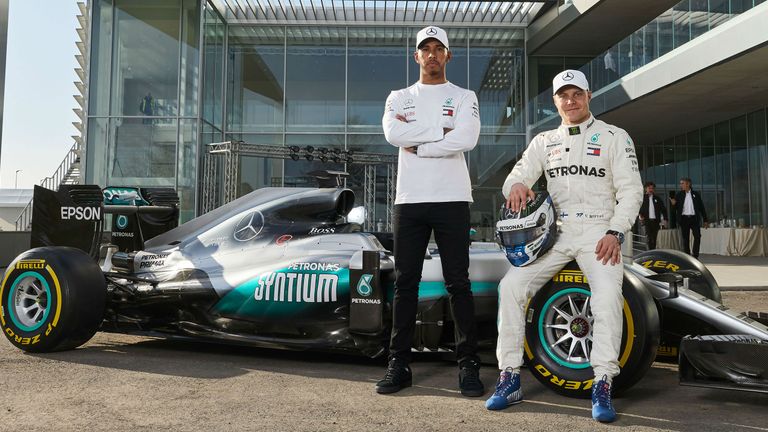 The Englishman, aiming to become the sport's third-ever five-time champion, was calm and confident as he answered questions at the Mercedes sponsors' event, once again praising his team's work through testing and in delivering the impressive W09.
The trip to Italy came after Hamilton visited the Silver Arrows' Brackley factory on Monday, at which he claimed: "It is hands down the best team because we all work together, and that's really inspiring for me.
"I will give it everything this season, title number five is the ultimate goal. Let's go for it!"
Lewis ready for Vettel battle
Hamilton isn't the only driver going for a fifth title this year, and is set to renew an intense rivalry with Sebastian Vettel.
The pair clashed several times both on and off the track in 2017, most notably in Baku, and depending on Ferrari's competitiveness the pair could be on a collision course again this season.
"Nothing's going to be different," insisted Hamilton. "We're going to be going hard at it as we did last year.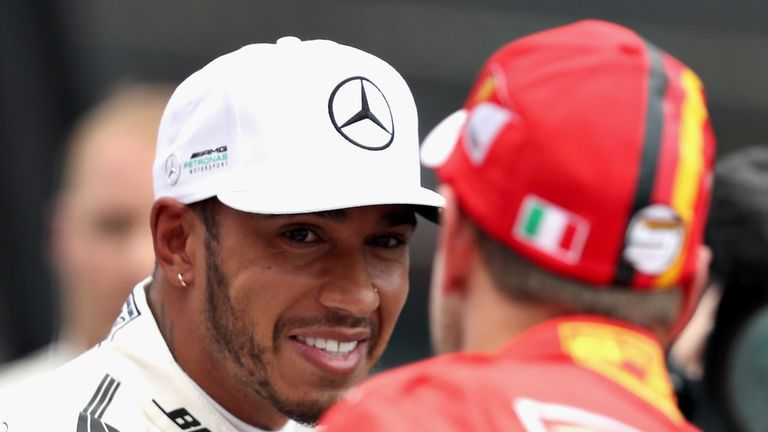 "I cannot tell you what's going to happen in terms of how strong the fight's going to be, all I can tell you is I'm ready for whatever he has to throw at me.
"I'm going to hopefully be doing it with a smile on my face, working with this great team. I'm excited. I'm stronger now than I was last year so that's a good feeling."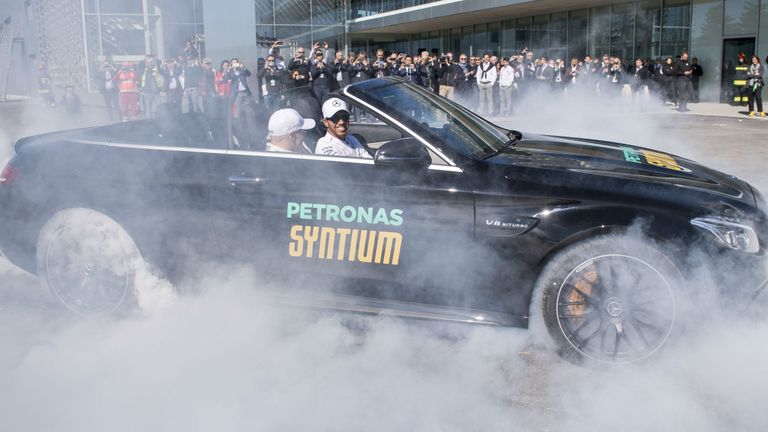 Bottas hopes to learn from 2017
Valtteri Bottas, continuing at Mercedes for a second season, felt he could contribute more in 2018 as the team aim for five constructors' titles in a row.
"I feel very much a part of the team," the Finn added. "I think with Lewis we can work really well together so we can continue how we left last year as team-mates.
"As a team we learnt so much from last year and I can't wait to see what that's going to bring us this year.
"The whole team is so hungry to win. Four is not enough, so we are going to do everything we can for that, including myself, and use all the things I learned from last year."