F1 2018: Nico Rosberg explains how to beat Lewis Hamilton
Rosberg highlights Hamilton's weakness; Bottas tipped to push Briton harder; Rosberg part of Sky F1 punditry team in 2018
By Jonathan Green
Last Updated: 13/12/18 3:49pm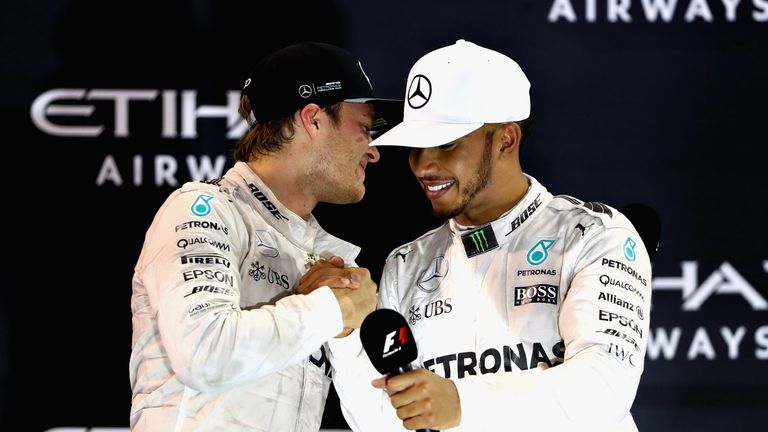 Nico Rosberg says Lewis Hamilton's rivals will need a "perfect season" and capitalise on the Briton's moments of inconsistency if they are to deny the Mercedes driver a fifth world championship.
Rosberg beat Hamilton to the 2016 championship when the pair were Mercedes team-mates before immediately retiring, and the German will be part of Sky Sports F1's punditry team at key races in the 2018 season starting with the Australian GP this weekend.
Hamilton overturned a 14-point summer-break deficit to Sebastian Vettel last season to win his fourth title by 46 points, claiming nine race victories and a further four podium finishes.
Rosberg back on Sky F1 in 2018
Ten talking points for F1 2018
The 33-year-old enters the 2018 season as favourite for the championship again and Rosberg says Valtteri Bottas, Vettel, Kimi Raikkonen, Max Verstappen and Daniel Ricciardo will need to pounce when Hamilton is off form if they are to claim the championship.
"The weakness Lewis has is a bit of inconsistency. He has these periods when he is just not on it," Rosberg said.
"If you are able to pounce in those periods and really make the most of it, you can keep him down for a while longer. You have to make the most of it, absolutely, and Sebastian did that pretty well last year.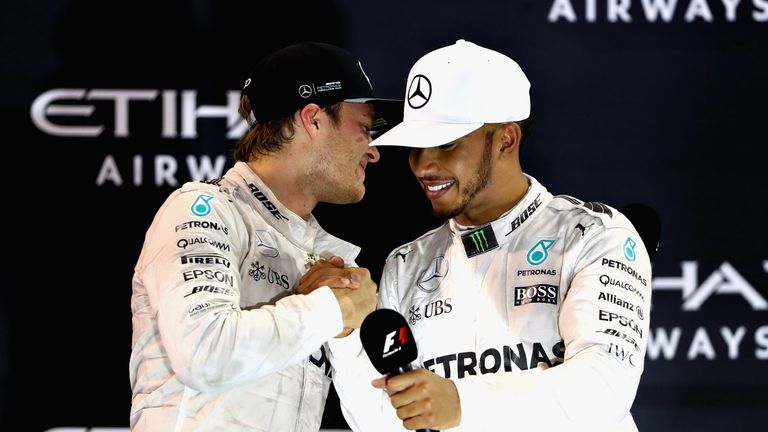 "When Lewis has his good weekends he is almost unbeatable, he is unbelievably fast and maybe the best guy out there.
"The only way to beat Lewis is to be 100 per cent with everything, do the perfect season. Otherwise there is no chance."
Rosberg was replaced at Mercedes by Bottas at the beginning of last season and the Finn claimed his first wins in F1 with victories in Russia, Austria and Abu Dhabi.
On each of those weekends, Bottas out-performed Hamilton but a bright start to his debut season with Mercedes was blighted by underwhelming displays in the first six races after the summer break.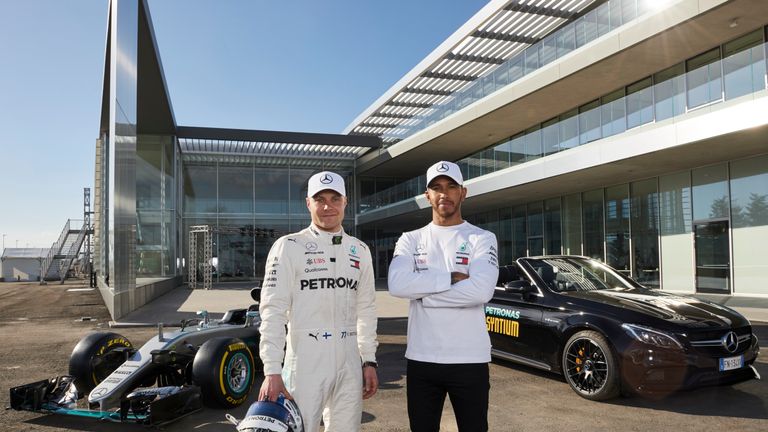 However, Rosberg believes his successor now has a solid base to build from and believes Bottas has what it takes to push Hamilton harder in 2018.
"I hope that Valtteri can be even closer to [Lewis] this year, because last year he showed some really big flashes of brilliance but it just lacked in consistency," Rosberg added.
"I think he can do it, I think he can really ramp it up even further and get very, very close. That is what we want to see, we want to see a good internal battle there.
"Then Sebastian has to be the next one as a big challenger for Lewis. For Kimi, looking at last year, it will not be so easy but maybe he can find a little bit extra this year.
"Then the Red Bull guys it depends on their car. If the car is good, those two are some of the most exciting prospects and when they are up in front there is always action happening."
Sky Sports F1 is the only place to watch every Formula 1 Grand Prix, qualifying and practice session live in 2018. Get Sky Sports F1.