Red Bull call for restriction on qualifying engine modes
"Maybe engine modes should be the same from the moment you leave the garage [in qualifying] to the end of the race," says Horner
By Jonathan Green and James Galloway in Melbourne
Last Updated: 13/12/18 2:42pm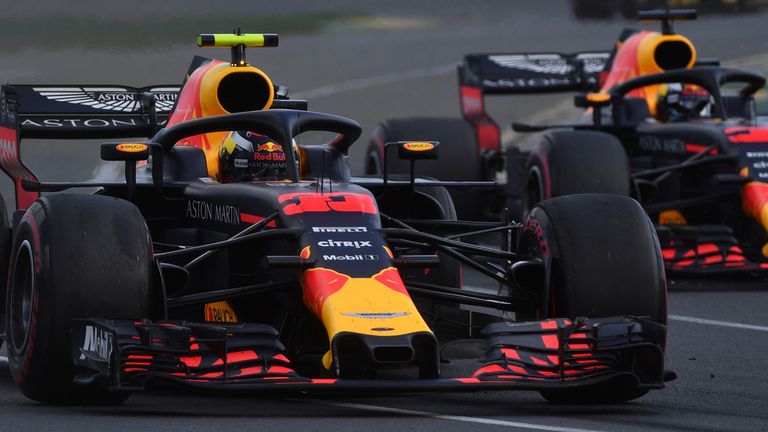 Christian Horner has suggested engine modes should be included in parc ferme conditions when cars begin qualifying to prevent teams turning up their engines in Q3.
Lewis Hamilton claimed pole at the F1 2018 season-opening Australian GP by six tenths of a second as Mercedes continued their domination of Saturdays, with Max Verstappen seven tenths back in fourth in the leading Red Bull.
The Silver Arrows have routinely been able to unlock extra performance for the final laps in Q3 and have now taken pole in 71 of the 80 grands prix in the hybrid era.
In qualifying for Australia, Mercedes changed engine modes between Q2 and Q3, but Horner believes the restrictions around car set-up from when it first leaves the garage for qualifying should extend to engine modes.
"Like you have parc ferme when the cars leave for qualifying, maybe engine modes should be the same from the moment you leave the garage to the end of the grand prix," Horner said.
"Lewis' time came predominantly between Q2 and Q3. They have a qualy mode that they don't need to use in the earlier parts of qualifying, because why stress the engine?"
Red Bull's sole pole position since 2014 is Daniel Ricciardo's at the 2016 Monaco GP and despite the Renault power unit showing improved reliability so far in 2018, it still lacks the power of its Mercedes and Ferrari counterpart.
"You only have to look in [Saturday's] speed traps where all the Renault engines were grouped together with varying amounts of downforce on the car. That is where we need to make progress," Horner added.
"There are bits in the pipeline. Renault are not divulging everything that they're up to but it's certainly something that we're pushing for."
While being well down on Hamilton's pole time, Red Bull matched Mercedes on long-run pace throughout the weekend and Ricciardo claimed the fastest lap of the race.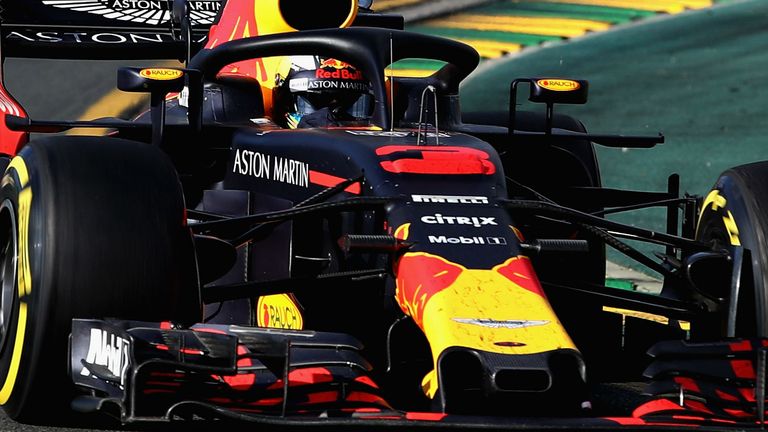 The Australian and Max Verstappen suggested the RB14 was the quickest on track on Sunday and Horner feels there are plenty of positives for Red Bull to build on for the rest of the season.
"We've got one lap [in clean air] in the grand prix to judge our pace on which Daniel set the fastest lap of the race on," he said.
"I think we have a quick race car, it's just unfortunate on this track not to be able to use it.
"Taking the positives out of the weekend, it's the first time in the hybrid era we have got two cars to the finish. We got the fastest lap of the race, and that wasn't through putting a set of ultrasofts on - it was genuine pace. I think we have a quick race car.
"The negative for us is still the deficit in qualifying. The party mode, we'd like to go to Lewis' party."
Find out more about Sky Sports F1