F1 2018: Australian GP missed 'vital ingredient' in overtaking, says Ross Brawn
Brawn says sport needs more wheel-to-wheel racing; F1 chief set to reveal 2021 blueprint to teams in Bahrain GP meeting
By Matt Morlidge
Last Updated: 27/03/18 6:10pm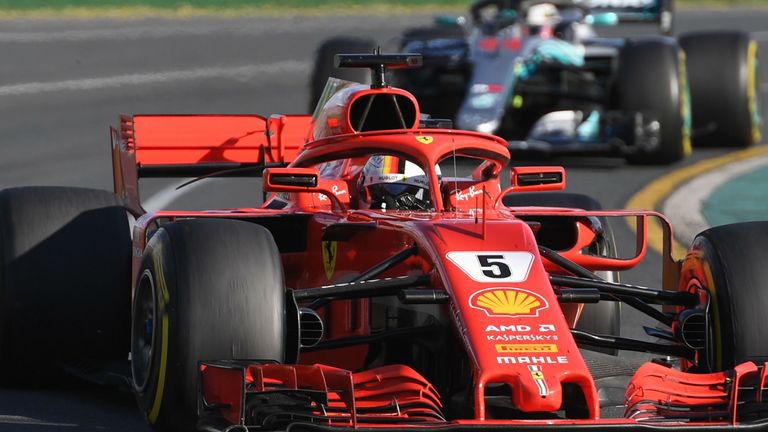 Ross Brawn has admitted the 2018-opening Australian GP missed a "vital ingredient" in overtaking and that one of F1's main aims when looking at a future blueprint is rectifying the issue.
There were just five on-track overtakes following the first lap in Sunday's race as Sebastian Vettel beat Lewis Hamilton to victory thanks to a Virtual Safety Car.
Much of that comes down to the track, with Melbourne's tight Albert Park circuit rarely hosting many passing moves. A third DRS zone was even implemented to try and aid drivers, who argued they needed more than a second-a-lap advantage over the car in front to get ahead.
'Qualy modes should be banned'
Martin Brundle reviews the Australian GP
What did we learn in Melbourne?
But Brawn, F1's managing director of motorsports, said that fans missed an exciting season-opener because of the lack of wheel-to-wheel battles.
"One vital ingredient was missing, namely overtaking, as there were really very few passing moves in this opening round," he explained.
"It's vital that the cars are capable of getting close to one another and racing wheel to wheel.
"When there is only a small speed gap between two cars then it's almost impossible for the pursuer to get close enough to mount an attack.
"We saw that with [Lewis] Hamilton and [Sebastian] Vettel, Verstappen and [Kevin] Magnussen and again the Dutchman and [Fernando] Alonso and with [Daniel] Ricciardo and [Kimi] Raikkonen.
"Think of how much wheel-to-wheel dicing we missed out on. Formula 1 fans want to see a better show and overtaking is the most exciting and spectacular element you can have on track."
While Brawn says there is not an easy solution to the problem, he has already set up a panel of independent experts to enhance F1, including improving overtaking, and is eager for better racing as part of the next rules overhaul in 2021.
"Until we take a structured approach to the problem, we won't really make any progress," he added.
"One of our aims, which we are looking at with the FIA and the teams is that, for 2021, we want to have cars that allow drivers to really fight one another on track."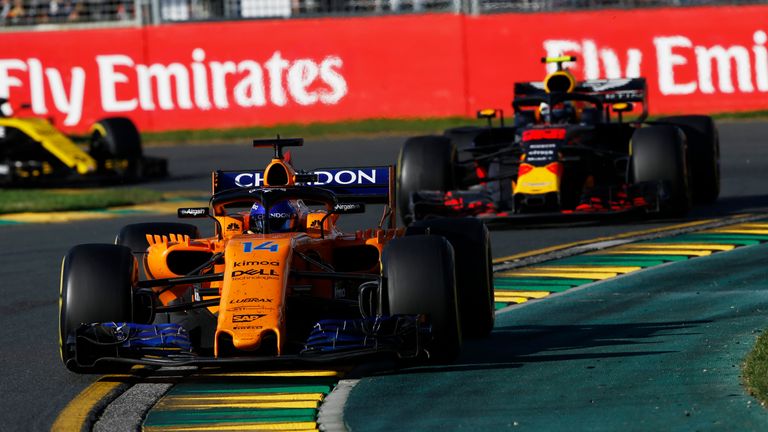 F1 to present template to teams
A crucial hurdle for Brawn and F1 to overcome once they reveal that 2021 blueprint will be keeping teams and manufacturers happy, and a meeting with team bosses is set to take place on Friday, April 6 ahead of the Bahrain GP.
Last year, Brawn tabled a draft proposal regarding the sport's future power unit which called for a cheaper and less sophisticated engine, though the provisional post-2020 plan was met with fierce resistance by many and even a quit threat from Ferrari - who have not backed down since.
That opposition, with Mercedes seemingly on Ferrari's side, makes the Bahrain meeting all the more important, and Sky F1's Martin Brundle claimed: "We have an amazing business in Formula 1 but the car's not right so the racing's not right.
"That is why Ross is going to give teams the new template of where he thinks F1 should be, and frankly they all need saving from themselves."
F1 chairman Chase Carey, however, insisted there was still a general agreement with most teams and that the Formula One Group were looking forward to outlining their plans.
"We're excited about where we can take this sport to," Carey told Sky F1. "I think there is a broad consensus.
"There's always going to be differences in the specifics. We've got a great sport, great history, great future, great stars, great teams, and in every sport we've got to continue to find ways to make it better.
"We're excited for that opportunity and looking forward to engaging with the teams."
Can Lewis Hamilton and Mercedes bounce back at the Bahrain GP? Watch live on Sky Sports F1 from April 6-8. Sky Sports F1 is the only place to watch every Formula 1 Grand Prix, qualifying and practice session live in 2018. Get Sky Sports F1.