Bahrain GP driver ratings
Some unlikely heroes in our ratings this week as F1 2018 continues at pace. Who shone under the lights and who must improve?
By Jonathan Green, Matt Morlidge and James Galloway
Last Updated: 13/12/18 12:01pm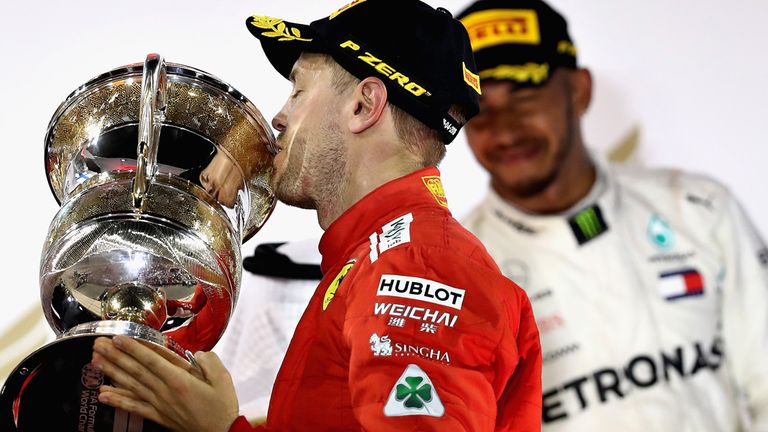 Sebastian Vettel may have lucked into his Australian GP victory, but this was a drive of the highest order to make it two wins out of two in 2018. When it mattered most, the four-time world champion was faultless on his 200th grand prix start.
Vettel bounced back from a mistake on his opening Q3 run to take his 51st pole position, before being forced by Mercedes to nurse his Ferrari home on 39-lap-old soft tyres. But despite his tyres being "done" for the last 10 laps, Vettel expertly held off the mounting challenge of Valtteri Bottas in the closing laps to take the chequered flag.
"If you manage to get the win under these conditions it tastes even better," he said on the podium. Sky Sports F1 expert Martin Brundle meanwhile described the German's drive as an "exceptional effort" and added "Sebastian Vettel beats Mercedes".
Vettel's back-to-back wins are his first since his 2013 championship winning season, and not since 1982 has the winner of the first two races of the season failed to win the world championship. While Vettel played down that stat given the increased number of races on the calendar, a 17-point lead at the top of the standings is a dream start in a Ferrari looking increasingly powerful.
Rating out of 10: 9.5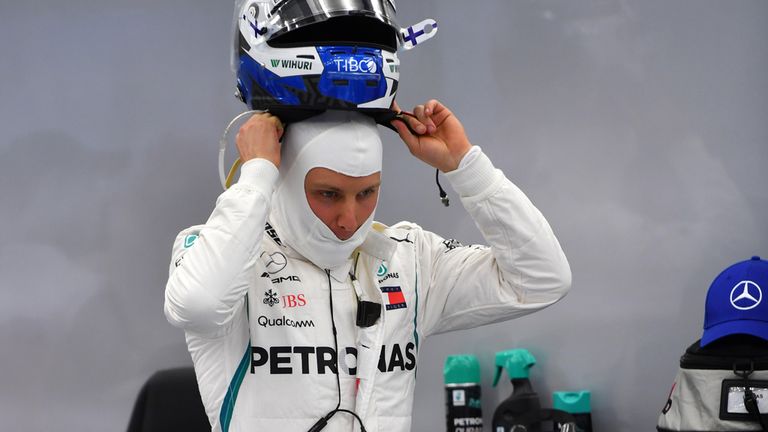 After his horror show in Melbourne, this was an encouraging weekend for Valtteri Bottas.
Bottas qualified behind the Ferraris but did beat Lewis Hamilton by a tenth of a second, which even though his team-mate may have had the impending grid penalty on his mind, is no mean feat. His start - soaring past Kimi Raikkonen - and race pace cannot be questioned, and it was Bottas who was the greatest threat to Vettel's victory in the end.
He caught up to a Vettel in the closing stages and the German was arguably there for the taking on those tyres, but the Finn was hampered by a costly lock-up and then perhaps wasn't quite aggressive enough on the final lap. As Sky F1 commentator David Croft noted: "I'd imagine that [someone like] Daniel [Ricciardo] might have made a lunge into Turn One to see if it would have come off."
Still, you sense this performance from Bottas was much-needed with speculation about his Mercedes future likely to continue for some time.
Rating out of 10: 8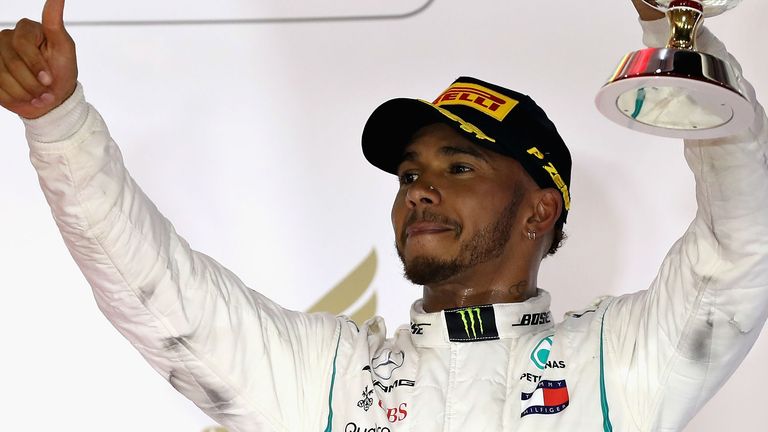 It certainly wasn't the 100th race weekend for Mercedes Lewis Hamilton would have envisaged before he learnt of his impending gearbox penalty on Thursday but, in a season of 21 races, a third-place finish from ninth on the grid was indeed, in his own words, "definitely not bad".
Losing out to Valtteri Bottas in qualifying behind the flying Ferraris meant he had to overtake one more car that he might have done once his five-place demotion was applied, but when you can pass three cars in the space of one move, why worry?
That was certainly Hamilton's best moment of the weekend, even if his comments about Verstappen's attempted overtake derived rather more column inches, but the fact he was 15 seconds behind the leader by the time he cleared the midfield ultimately proved problematic - particularly when Ferrari matched Mercedes' one-stop strategy.
Problems with the in-car radio sowed some confusion and agitation in the closing stages for the world champion, but it was still a comfortable third place in the end with no Kimi Raikkonen nor Daniel Ricciardo left in the frame. But that early 17-point championship deficit to Sebastian Vettel has already caught Hamilton's attention.
Perhaps F1's swift trip to China, a race he has won a record five times, is therefore just the tonic.
Rating out of 10: 8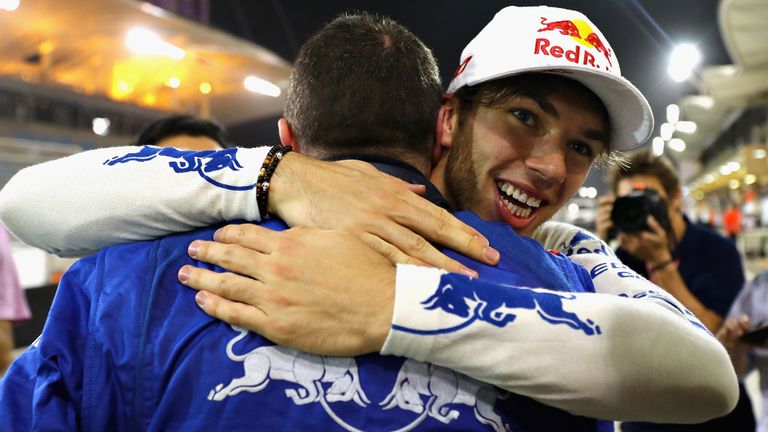 He equalled Toro Rosso's best finish since their only F1 race win 10 years ago. He secured Honda's best result since their return to F1 in 2015. He scored his first points in Formula 1 and deservedly won the fans' Driver of the Day vote.
Take a bow, Pierre Gasly.
This was a sumptuous performance from the team with an upgraded package, but also from Gasly as he consistently out-paced experienced team-mate Brendon Hartley, finishing best of the rest in qualifying up in sixth. He then showed off his wheel-to-wheel skills - much-heralded during his time in GP2 - when battling Kevin Magnussen for position in the race, quickly re-overtaking the Haas after being overtaken early on. That proved crucial for the rest of the evening as he then eased away from the midfield.
"It's unbelievable," said the Frenchman. What a way to finally announce your arrival in Formula 1, and Red Bull will surely be watching their young driver's developments rather closely.
Rating out of 10: 10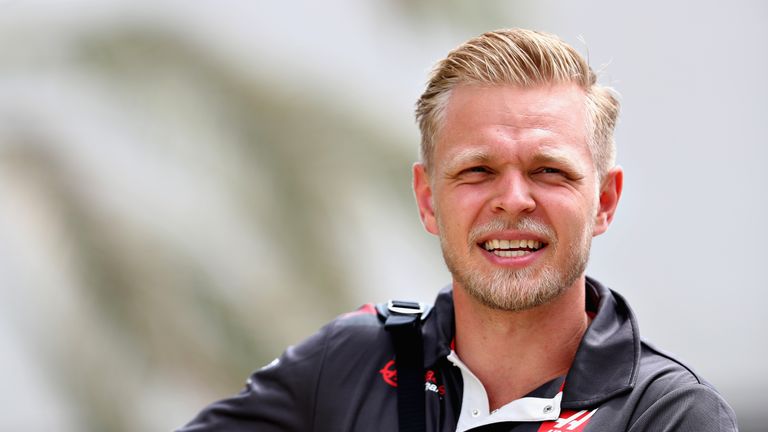 Haas will never get back the stash of points lost from Melbourne, but Kevin Magnussen's fine drive to fifth place in Bahrain has put smiles back on to his and team members' faces.
While the Haas wasn't the fastest midfield car this time - that honour, against all odds, went to the Toro Rosso-Honda - Magnussen appeared to deliver to the VF-18's maximum all weekend and finished a whopping 24 seconds ahead of sixth-placed Nico Hulkenberg's Renault.
As combative in race conditions as ever, Magnussen escaped early brushes with the Hulk and Pierre Gasly to bring home Haas' joint-best finish. On the evidence seen so far in 2018, it could get better yet.
Rating out of 10: 9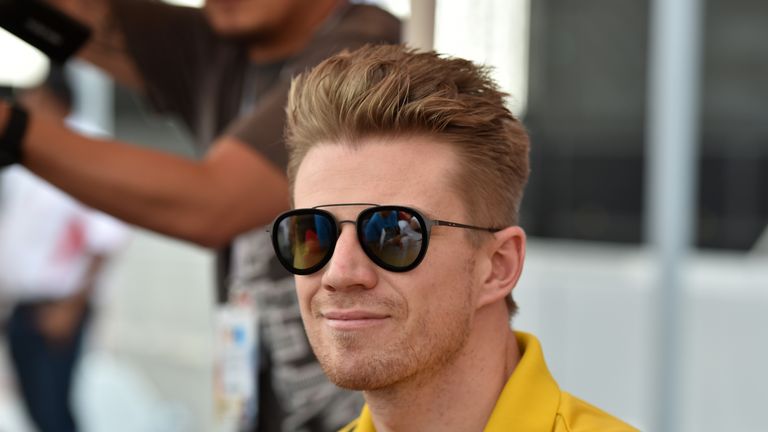 A very solid performance from Nico Hulkenberg in the Renault as he finished comfortably in the points in sixth - his second-best ever result in Bahrain.
The German comprehensively out-qualified team-mate Carlos Sainz and, despite his ability to attack in the race being compromised by a battery issue and fuel saving, he was able to hold off the McLarens behind him and was last of the drivers not to be lapped.
Rating out of 10: 8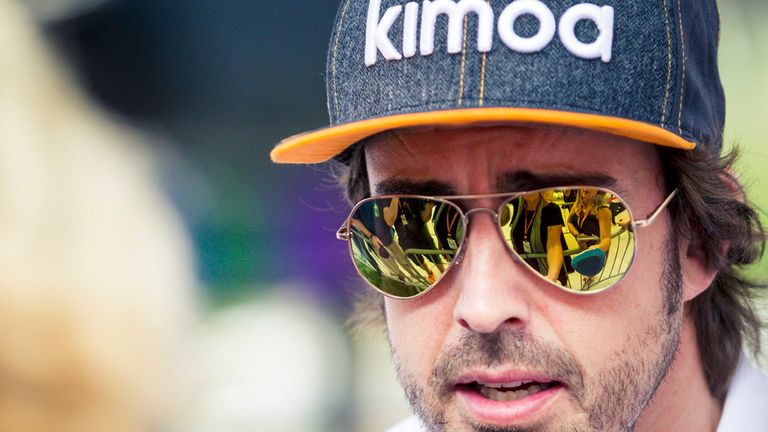 Fernando Alonso has had to experience some dark days at race weekends over the last few seasons so who could begrudge him tweeting an image of the world championship standings with his name in fourth place after the season's opening two rounds? But Alonso is no fool and will equally know that he is a little fortuitous to be that high and, indeed, said post-race that "we need to raise our game".
Missing Q3 in qualifying was again a disappointment for the team but again, as in Australia, Sunday offered optimism with a typically tenacious start moving the Spaniard into the points positions straight away. He even overtook Lewis Hamilton's Mercedes, before the competitive order of the cars was restored in the Englishman's spectacular three-in-one move.
So seventh represented a strong drive from Alonso and a reasonable 'save' for McLaren at one of their two 'home' races. But the big message from Bahrain is that sizeable upgrades can't come to the MCL33 too soon.
Rating out of 10: 7.5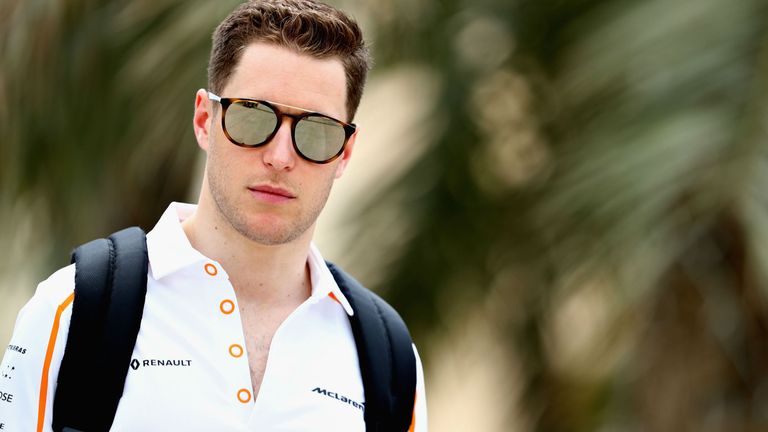 Stoffel Vandoorne forced himself into a fine recovery drive after a shocking start saw him drop from 14th to dead last off the line. The Belgian engaged in plenty of overtaking to get himself back in the points and, aside from the opening 500m, it was one of the drives of the day.
But it was the second weekend running in which Vandoorne has been out-performed by Fernando Alonso, with the three tenths gap to his team-mate in qualifying something he will want to overturn, or at least close, in China.
Rating out of 10: 7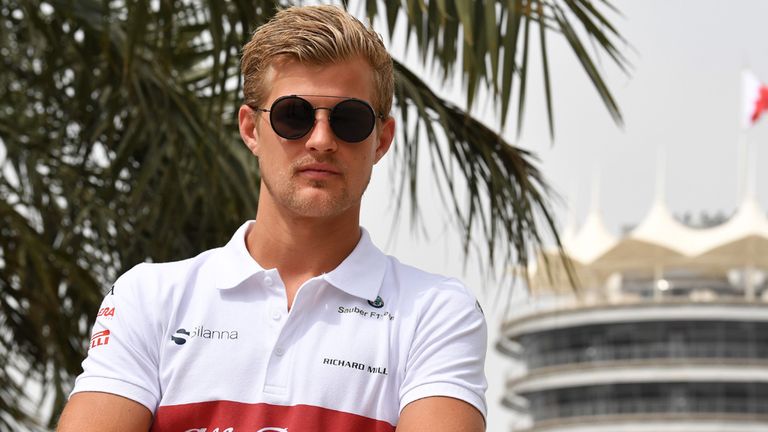 He had to wait 49 races and 945 long days, but finally Marcus Ericsson is an F1 point-scorer once again.
This was an impressive and mature performance from a driver who hadn't finished in the top 10 since the 2015 Italian GP, with the Swede moving up a place from 17th on the first lap before taking advantage of the early retirements. He then had to pick his battles carefully as Sauber opted for a one-stop strategy, but showed consistent pace throughout - often fighting with the Renault and McLarens.
Most expected Ericsson to be out-classed by the Charles Leclerc but he is measuring up favourably to his highly-rated team-mate so far, and he wasn't dominated by Mercedes protégé Pascal Wehrlein last season either.
"I am very happy, very pleased, and I look forward to continuing on this positive path," said Ericsson.
Rating out of 10: 9.5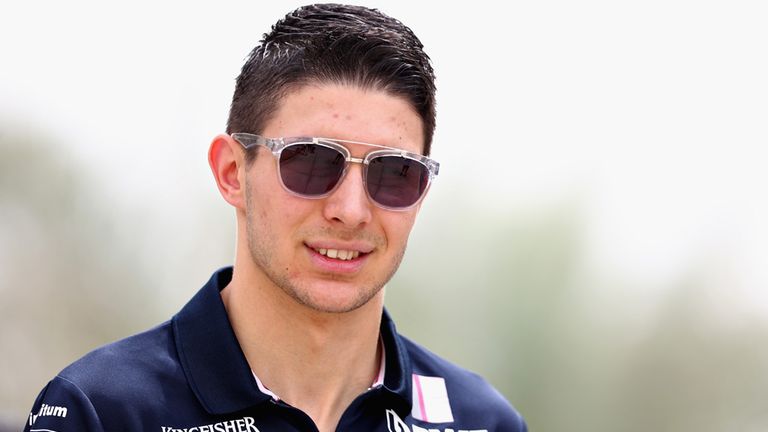 It's been a quiet start to the new season for Force India, but at least they now have some points on the board. Esteban Ocon deserves a big pat on the back.
He out-qualified team-mate Perez and may have wanted more than just the one point given he started eighth, but was never going to be a match for Hamilton's Mercedes, while Force India are evidently lagging behind Renault, Haas, Toro Rosso and McLaren when it comes to race pace.
In the end, Ocon managed to salvage 10th place as he passed Sainz with just three laps to go.
"It was a very tough race and there was never really a chance to catch my breath," said Ocon. "I was always pushing, always fighting, always chasing."
Rating out of 10: 7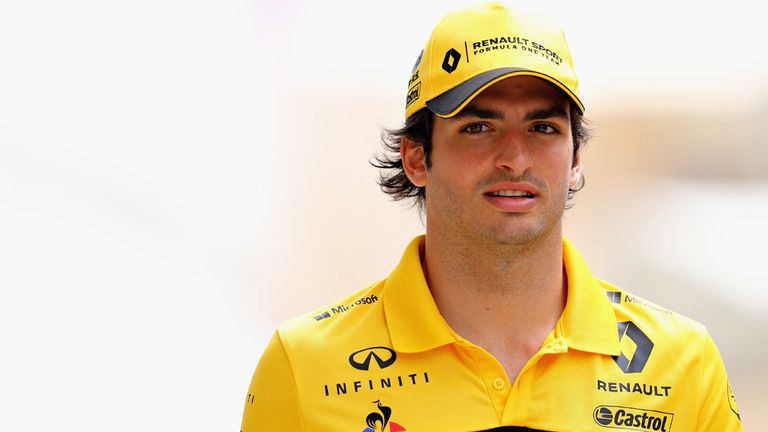 A tough weekend for Carlos Sainz in which he could never really hook up his Renault. The Spaniard was out-performed in every session bar Practice One by team-mate Nico Hulkenberg and the gap of four tenths in Q3 will of be particular concern.
A poor start and fuel-saving badly affected him in the race, but dropping from 10th to 11th when two drivers in front and arguably his biggest threat behind all retired summed up a disappointing afternoon.
The season may only be in its infancy, but the pressure is already beginning to rise on Sainz. And if Gasly continues to put in performances like this weekend in the Toro Rosso, Sainz will face stiff competition should a 2019 seat potentially open up at Red Bull.
Rating out of 10: 6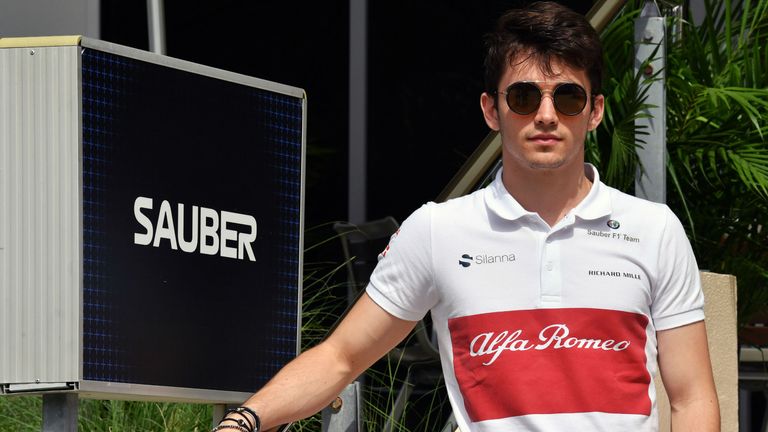 Charles Leclerc branded himself "stupid" and admitted he needed to "calm down" his driving after pitching himself into a spin in qualifying. The rookie will hope to learn quickly from his mistakes on a weekend when he was left well behind by team-mate Marcus Ericsson.
Leclerc managed to make up positions on Romain Grosjean's Haas and the Williams of Sergey Sirotkin on Sunday, and the youngster will hope to take encouragement from the improving performance of the Sauber once he fully gets to grips with it.
Rating out of 10: 6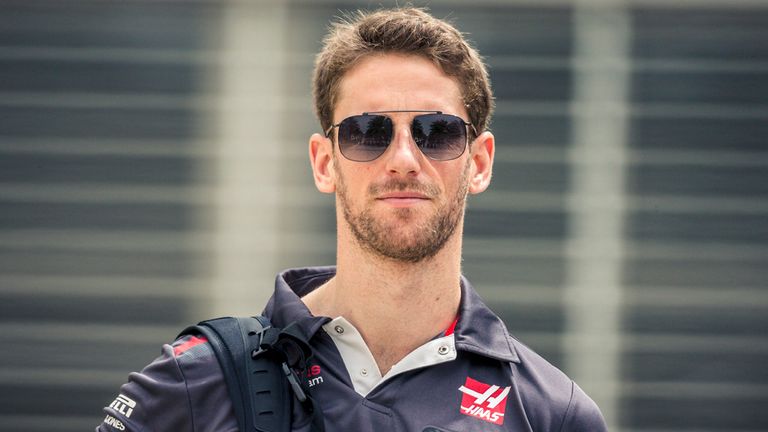 While his team-mate was flying high, Romain Grosjean had a Saturday and Sunday to forget. Despite the Haas once again showing good pace, the Frenchman was knocked out in Q1 after an error on his final flying lap.
Most of Grosjean's Sunday action centred around pieces falling off his VF-18 while he got engaged in a needless battle with Magnussen when the pair were running different strategies, leaving the Dane giving the bleeper machine plenty of work.
Rating out of 10: 5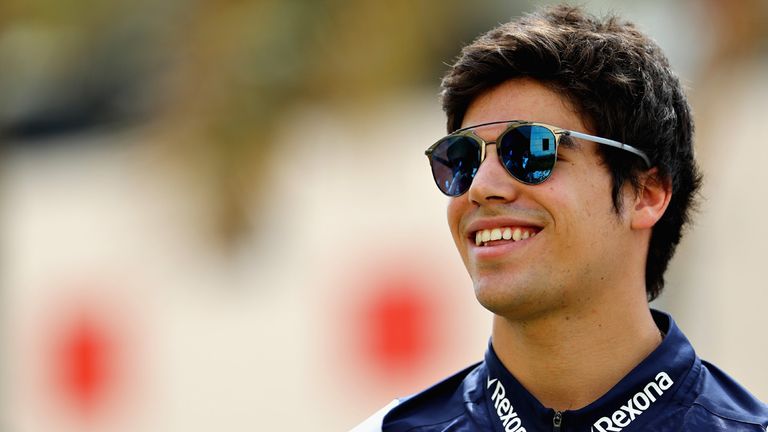 Williams are readily admitting their car has fundamental issues, but Lance Stroll qualifying dead last despite running the Mercedes engine was a new low for the team.
The Canadian managed to at least make a flying start to climb to 15th on the opening lap, but front wing damage saw him drop back down the field when it was changed. However, Stroll managed to recover and cross the line ahead of team-mate Sergey Sirotkin.
"We did the maximum we could today," the 19-year-old said. "Behind the scenes there is a lot of work to be done." It's looking set to be a long season for the team unless a fix can be found quickly.
Rating out of 10: 6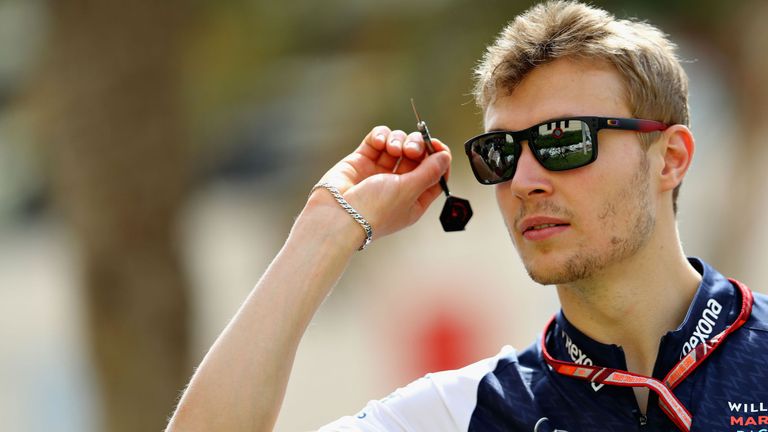 There are a few positives Sergey Sirotkin can take from the Bahrain GP. He out-qualified Stroll, completed his first F1 race and got valuable time in the Williams. But that's about it.
Williams were woefully off the pace here, and were never in contention for points. Sirotkin admitted they looked like "idiots" on Sunday - and they must improve to at least give their young Russian a chance of impressing.
Rating out of 10: 6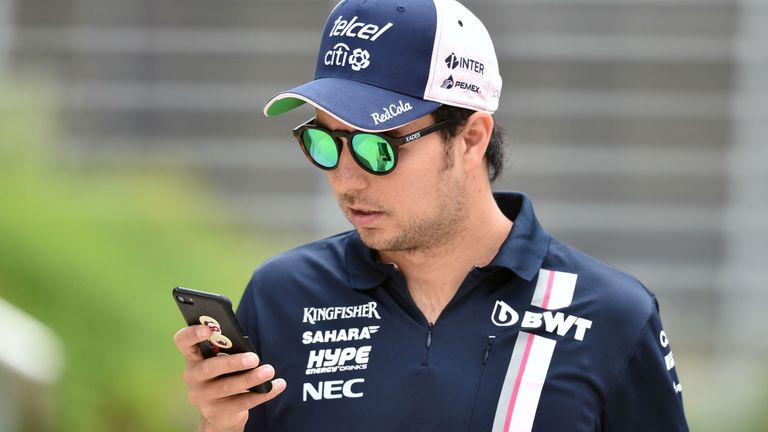 A weekend Sergio Perez will want to move on from quickly. With the Force India showing improved performance from Australia, the Mexican was unable to match team-mate Esteban Ocon in reaching the final part of Qualifying.
Perez's race got off to the worst possible start as he was pitched into a spin by Brendon Hartley on the opening lap, sending him to the back of the field. Despite damage to his floor, Perez had managed to recover to cross the line 12th, although he was then demoted to 16th after being handed a 30-second time penalty for an indiscretion on the formation lap with Hartley.
Rating out of 10: 6
"An amazing day for Toro Rosso but a disappointing day for me." That comment just about sums up Brendon Hartley's race.
Hartley was a few tenths off Gasly throughout Saturday and Sunday, but that pace in an impressive STR13 still probably would have been good enough for decent points without some avoidable penalties. Hartley was handed a 10-second penalty for making contact with Perez on the first lap, and in such a tight midfield that deficit was always going to be tough to recover.
He nearly did just that despite having to come through traffic, while it then emerged that he had been handed a further 30-second penalty for what FIA race director Charlie Whiting described as "odd" behaviour alongside Perez on the formation lap.
Rating out of 10: 5
Did not finish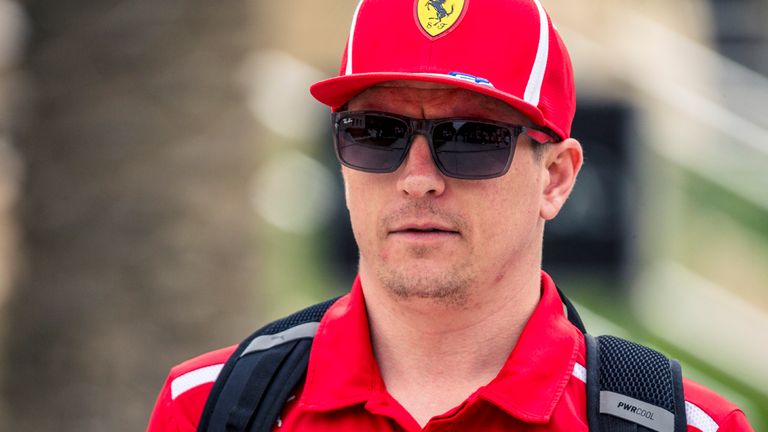 You could argue that Kimi Raikkonen has been the fastest Ferrari driver in both of 2018's opening weekends. Unfortunately for the Finn, the results do not lie: Vettel still has the edge come race day.
Raikkonen was the fastest man out on track for two practice sessions and much of qualifying, but couldn't hook up a lap when it mattered in Q3, blaming traffic as he lost out to his team-mate by a tenth. He still seemed to be the driver best placed to attack the four-time world champion but losing out to Bottas at the start essentially put an end to that. He was then rather disappointing in the race, consistently losing time to the drivers ahead of him and was coming under attack from a charging Hamilton.
Who knows if Ferrari's two-stop strategy with Raikkonen would have paid off, but that topic pales into insignificance compared to the unsavoury race retirement and horrific leg break for the team's pit-stop mechanic. We wish him well.
Rating out of 10: 7.5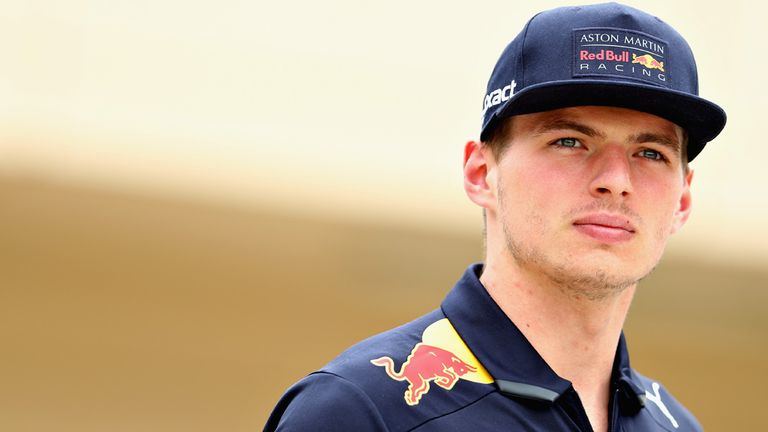 Another dismal weekend from Max Verstappen when mistakes cost him dearly. He found himself starting 15th after crashing out in Q1, the Dutchman saying an unexpected 150bhp boost had caught him out through Turn Two.
Verstappen made a lightning start to the race, lifting himself to 11th by the end of lap one. But he made contact with Lewis Hamilton attempting a move down the inside of Turn One on the second lap and the resulting puncture caused terminal damage to his RB14.
Verstappen said Hamilton should have left him more space, while the world champion accused the 20-year-old of a lack of respect and said he was making a lot of mistakes. That tension provides another sub-plot to the 2018 championship, but Verstappen is in desperate need of a clean weekend in China.
Rating out of 10: 5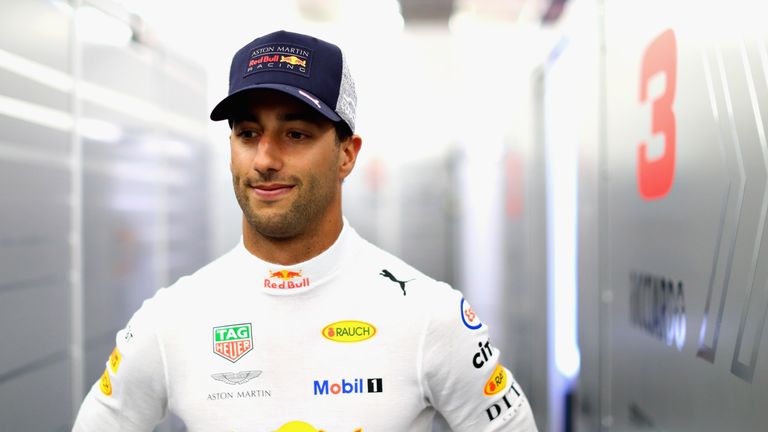 Daniel Ricciardo had his eyes on at least a podium, and perhaps even victory, as he lined up fourth on the grid.
But his race was ended just moments into lap two as his Red Bull suffered a complete shutdown forcing him to park up on the side of the track.
Rating out of 10: 6