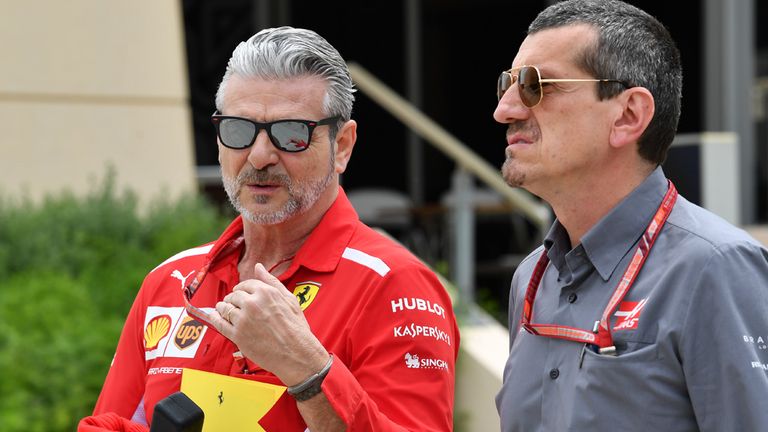 How Formula 1 is reacting to the proposals put forward for the sport's next era after 2020...
Formula 1 bosses reveal their vision for F1's future
The F1 team bosses
Mercedes CEO Toto Wolff: "This is a good starting point for us because now at least you can properly assess it, what do we like, what do we not like, what's feasible and what's not. It's a starting point.
"But if you look into the detail, I think we need to work with Liberty and find a compromise... As a consequence we need to assess how we achieve compromise, that would be our main priority because it's a great platform and we don't want to go out and say 'well then we do something else', it's not the right moment."
Red Bull's Christian Horner: "The purpose of today was outlining the blue sky thinking Liberty have. The positive thing is they are really focused on the fans and creating a better show and a more affordable Formula 1. But the devil is always in the detail."
McLaren's Zak Brown: "Overall the impression is very positive and the direction in which they are taking is the right direction.... We all recognise the sport starts with the fan and that is what Liberty is focused on. If the fan wins then I think we all win I think we all recognise that the sport is not where it needs to be today so it's in our collective interest to improve the show.
"That means we are all going to have to make varying degrees of compromises but I think we will ultimately get there at the end. We're excited about the future of Formula 1."
Williams' Claire Williams: "I came back thinking 'let's crack open some champagne' because, from our perspective, if we can get these regulations through and FOM do everything they have presented this morning I know that Williams' future is safe.
"It's inevitable that when you are talking about a cost cap at the level we are talking about that the bigger teams are going to be hurt most. But I don't feel too sorry for them - they have had 10 or 20 years of having a wonderful ride in Formula 1 and winning everything, we haven't. We've been fighting for survival."
Haas' Guenther Steiner: "We are looking all positive after our meeting. I think it was good today, the presentation went well.
"Everybody goes away and comes back with questions but I think the point is we need to change something to attract people, to attract new fans, to do what we need to do to make the sport the leading sport in the world."
The potential new entrants
Aston Martin chief executive officer Andy Palmer: "We are extremely pleased to hear today's news regarding the future of Formula One. These prospective changes support many of the requirements needed for Aston Martin to enter the sport as an engine supplier. This is a very positive step in the right direction."
The pundits
Sky F1's Martin Brundle: "I was expecting more from the press release but in the meeting it was probably a little bit firmer in terms of a $150m cost cap - we don't know if that will be a static number or when it will first come in or whether there is a ramp down.
"I think Ferrari get an extra $40m because they're Ferrari, and each engine manufacturer an extra $10m because they have to develop the engines."
Sky F1's Damon Hill: "Bit of an abstract wish list but I like the part about making the driver a greater component in the performance equation. Absolutely crucial for the sporting appeal of F1."