F1 Report: Valtteri Bottas 'bottled' Sebastian Vettel move in Bahrain
By Jonathan Green
Last Updated: 13/12/18 11:45am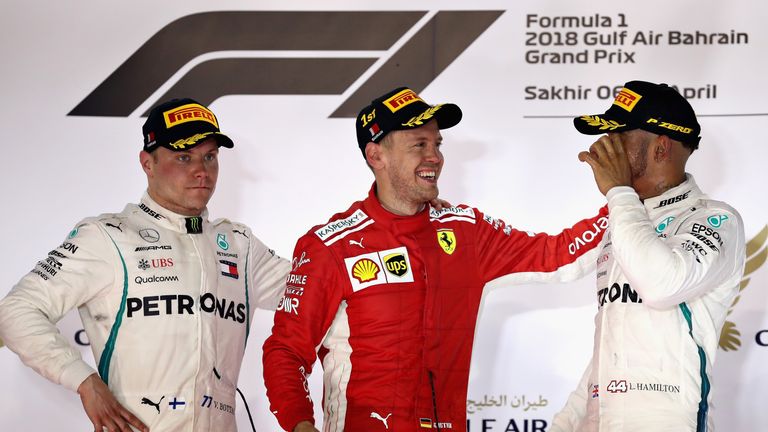 Valtteri Bottas "bottled" his chance to overtake Sebastian Vettel late on in the Bahrain GP, former F1 driver Mark Blundell has told this week's F1 Report.
With Vettel having to nurse his soft tyres to the finish line after being switched to a one-stop strategy by Ferrari, Bottas reeled in the German on fresher medium tyres in the closing stages of Sunday's race.
But Vettel's lead was only briefly threatened on the final lap when Bottas looked to see if there was a gap on the inside of Turn One but decided against attempting a move.
Blundell thought Bottas should have shown more aggression and said Vettel would have faced a sterner examination had he been defending from Lewis Hamilton in the other Mercedes.
Vettel beats Merc in Bahrain stunner
Brundle: Vettel The Boss in Bahrain
"He bottled it. He had the car underneath him, he had the tyres underneath him with the performance left in them. He saw the opportunity but I don't think he took it," Blundell told the F1 Report.
"I think he is a fantastic driver but he lacks some aggression and a little bit of fight."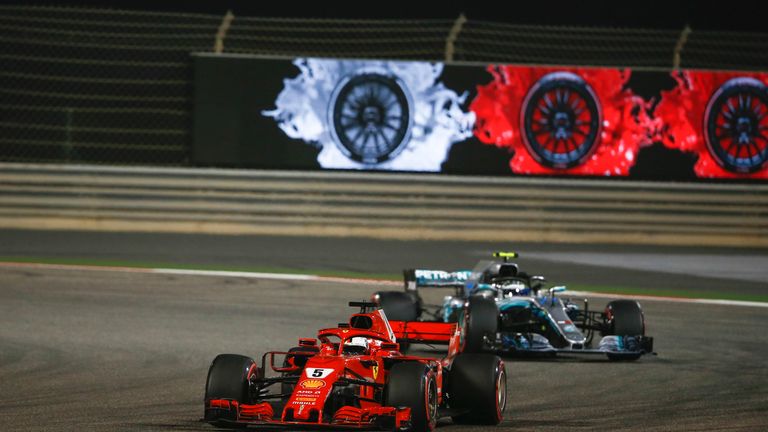 McLaren reserve driver and Formula 2 championship leader Lando Norris joined Blundell and Natalie Pinkham in the studio and agreed with suggestions that Hamilton, Max Verstappen or Daniel Ricciardo may have made the move stick.
"I think you can say that," Norris said.
"Valtteri hasn't been the most aggressive of drivers in the past with overtaking. That has its benefits and disadvantages.
"I'm sure he would have given it a good shot and if it was too risky then he wouldn't have gone for it."
Bottas is under contract with Mercedes until the end of the season and Blundell believes the lack of killer instinct shown in Bahrain raises further questions over whether he should be retained for 2019.
"I think there are other drivers that have capabilities that could sit alongside Hamilton," Blundell said.
"That is what you have got to consider, you are placing somebody alongside Lewis. In my eyes, there are not many people who are going to match Lewis, so it's always going to be a difficult choice to make.
"Bottas is solid, but in that kind of situation I think he should have gone for it and there were points, and a win, left on the table."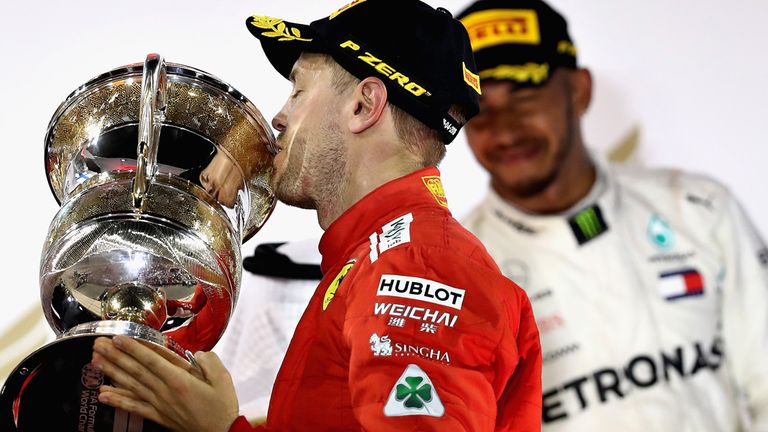 'Ferrari have Mercedes on back foot'
Vettel's second victory of the season means the German takes a 17-point lead over Lewis Hamilton into this weekend's Chinese GP, while Ferrari also lead Mercedes in the Constructors' Championship.
Blundell believes Ferrari have made significant improvements over the winter and now have the reigning world champions on the back foot.
"I don't think there's any luck there. Ferrari did what they needed to do and it's great to see them winning races again," he said.
"For Sebastian Vettel to be leading the world championship for Ferrari, and for Mercedes to now be on the back foot and trying to now compete is fantastic for the sport.
"Ferrari put some work in over the winter, that's clear to see and they've definitely made some inroads on the performance side. I think Mercedes have maybe just been sitting on their laurels a little bit and Ferrari have come out and been strong.
"Now you have given Vettel confidence and he can see light at the end of the tunnel with a world championship, he's going to be a tough act to follow."