Lewis Hamilton describes his Chinese GP performance as a 'disaster'
World champion unhappy despite closing in on Vettel in title race
By Pete Gill
Last Updated: 11/12/18 3:16pm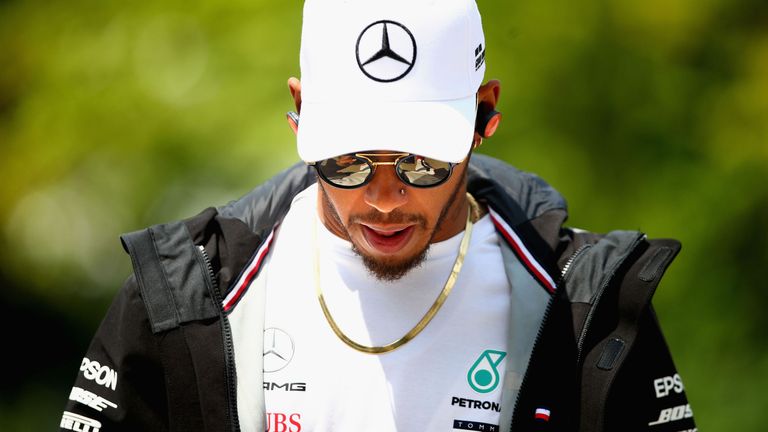 Lewis Hamilton has described his performance at the Chinese GP as a "disaster" while Toto Wolff has called on his Mercedes team to "get our act together."
The world champion has closed to within nine points of Ferrari rival and championship leader Sebastian Vettel after finishing fourth in an action-packed Chinese GP.
But the Mercedes driver, who trails team-mate Valtteri Bottas 1-2 in qualifying this year, was a peripheral figure in the race and had fallen 10 seconds behind the Finn and Vettel before a Safety Car reset.
"I was in no man's land today. I had no pace so was just trying to hold on for whatever I had," Hamilton told Sky F1.
Charging Ricciardo wins thriller
Verstappen: Vettel crash my fault
"We've been underperforming and yesterday and today have been a disaster on my side. I need to try and rectify that and get myself back into normal performance or otherwise more valuable points will be lost.
"I'm thankful for a couple of incidents that happened ahead and kept us in the battle."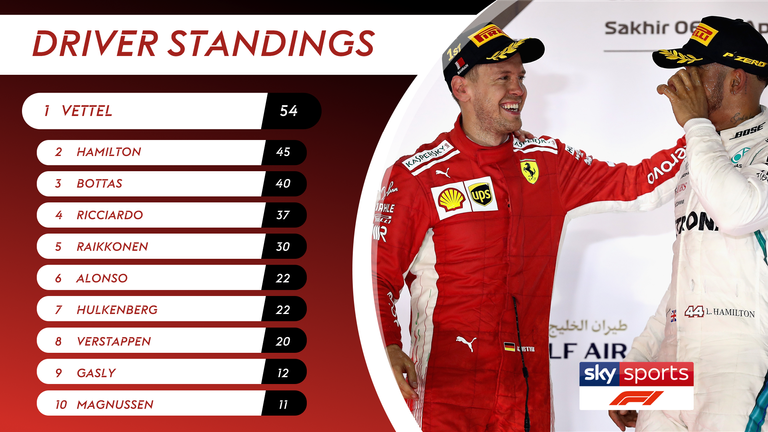 Hamilton only passed Vettel after the Ferrari was hit by Red Bull's Max Verstappen and the Englishman admitted: "We have a tough battle ahead of us."
And Mercedes chief Toto Wolff told Sky F1: "The whole weekend we were just not good enough. This weekend we were probably third, fourth. We need to get our act together."
But did strategy cost Hamilton?
Hamilton was behind Vettel and Bottas but ahead of both Red Bulls before the Safety Car was deployed.
Immediately before the race was restarted Hamilton was heard asking his team why he hadn't also joined Verstappen and Ricciardo in pitting for new tyres.
"Looking back, we should have pitted Lewis," Wolff admitted. "We thought holding track position would be beneficial, we even discussed it in the morning, because you could see in the first stint there was no overtaking. Raikkonen decided to stay out with the medium. Afterwards you are always more clever.
"We thought track position was more important. We got it wrong, they got it right and probably deserved to win."
Bottas had even more cause to bemoan his misfortune and Wolff added: "I think Valtteri would have deserved to win the race, he had a great day, great driving, but the luck has been going against us in these opening races. Today we had a Safety Car at the wrong moment.
"I think we had a great car race and the fans loved it. [The Safety Car] shakes everything up, the two Red Bulls were bold enough to pit for tyres."